Case Study
– E-commerce Website Design & Development
– Hosting
– Branding
– Packaging Design
– Graphic Design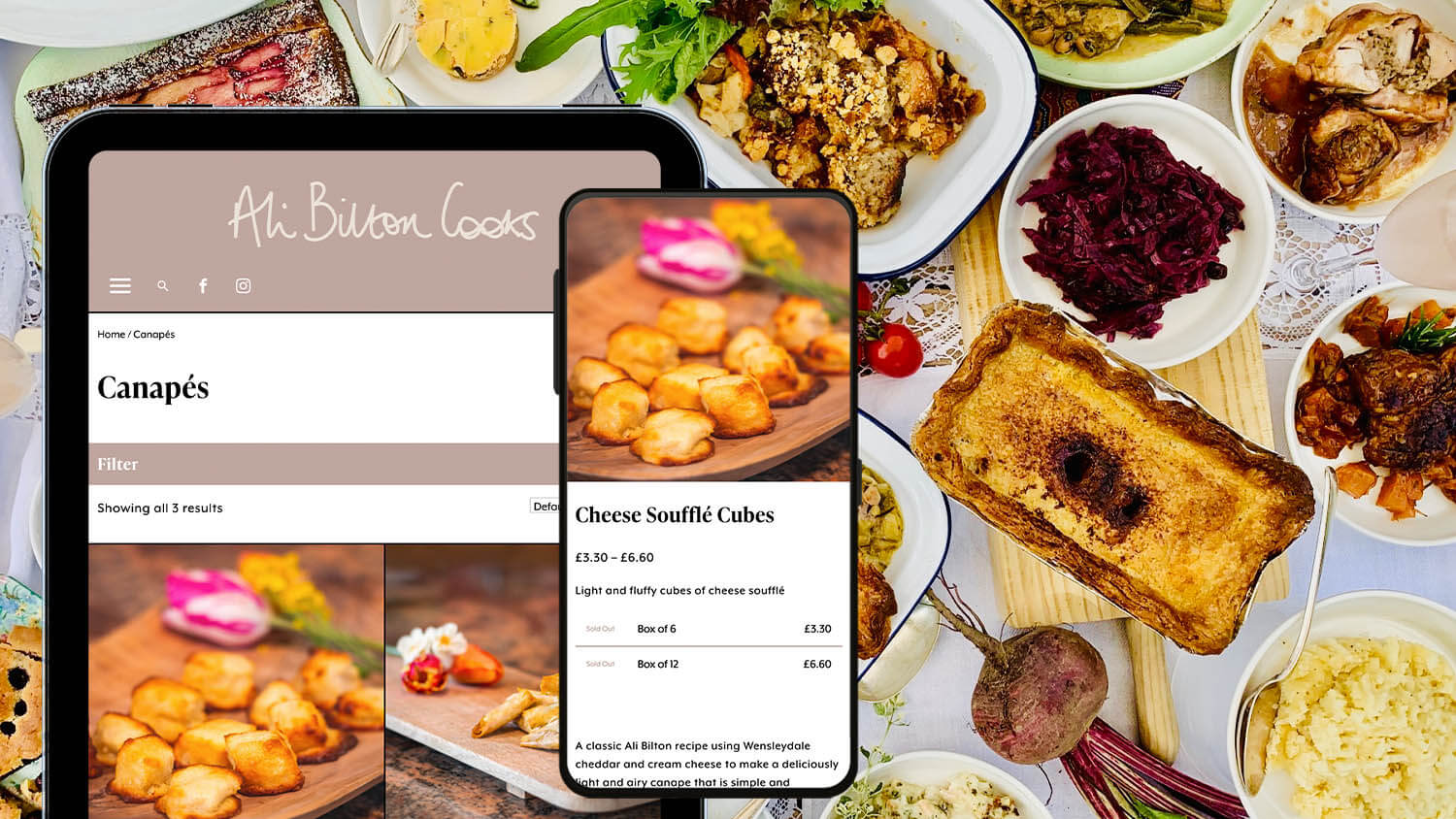 Ali Bilton is an award-winning, high-profile professional chef whose business 'Ali Bilton Cooks' creates luxury frozen ready meals using locally sourced produce.
Ali Bilton Cooks was still in its infancy when we first met Ali in 2020, and since then we've had the pleasure of creating a fully-functioning e-commerce website, packaging, labelling, gift vouchers, and a vehicle wrap.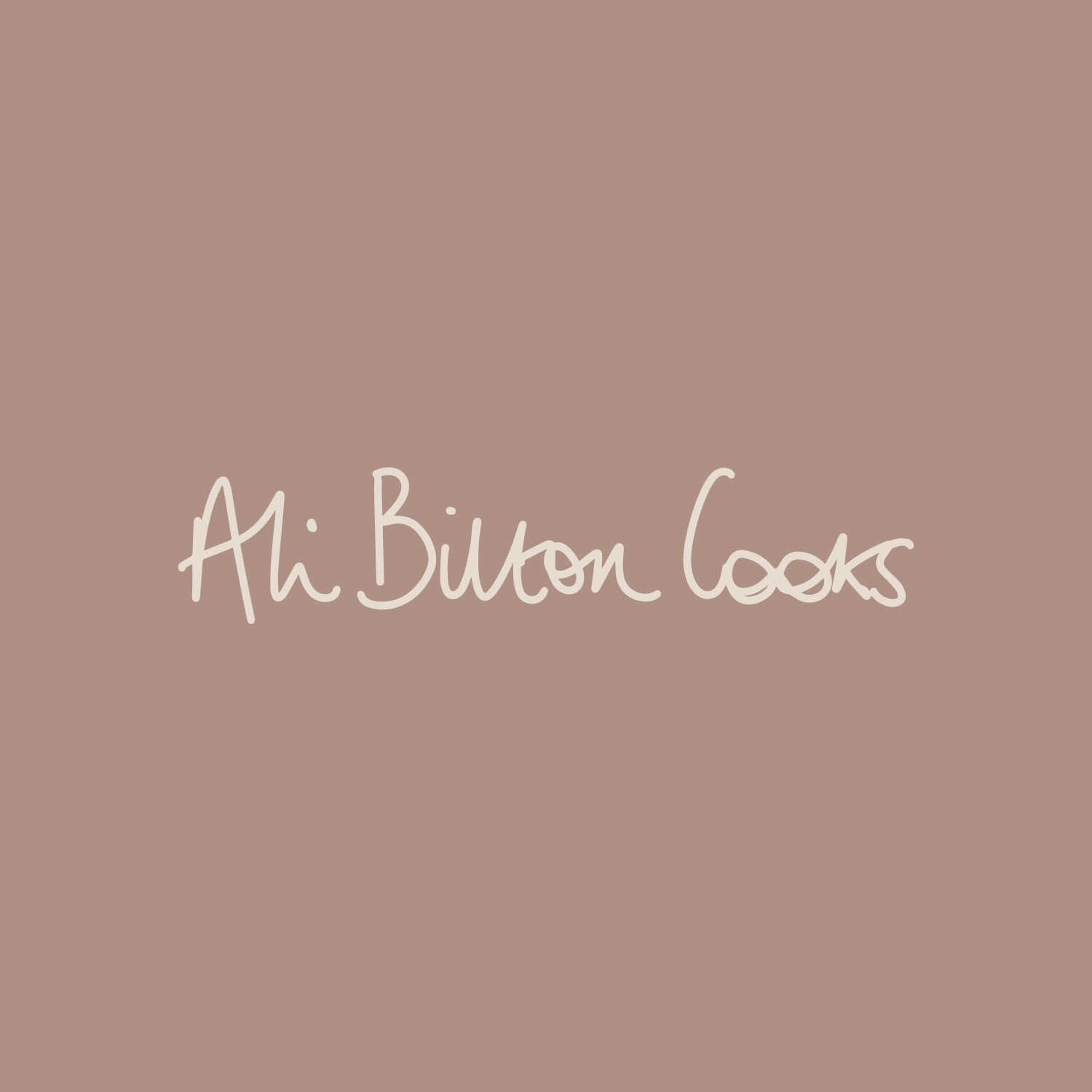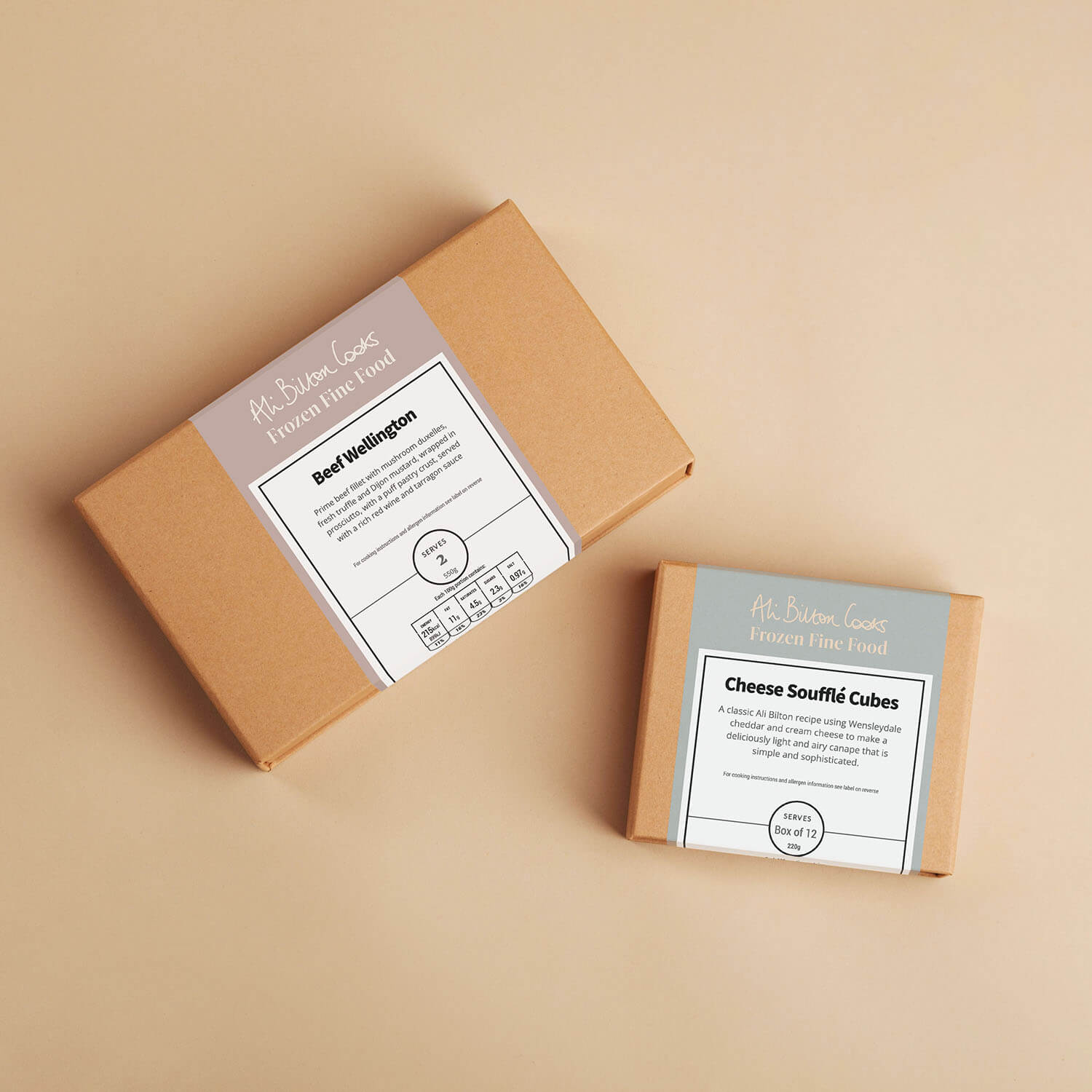 Web Services
Ali Bilton is no stranger to the complex processes of preparing, selling and fulfilling high quality meal orders. She was ware that selling food on the web would come with its own unique challenges…
Products are sensitive to expiry dates, exhaustive dietary information must be clearly shown, category and structure expectations could vary from user to user, product imagery is paramount, up-sells and cross-sells must be carefully curated to maximise customer spend, delivery rules and schedules carry extra complexity and marketing tools like coupon codes are widely used.
Website Design
Ali approached us for a new e-commerce website for her new business venture. Ali's old site already had a shop which sold her books, however she was now needing a store much bigger to allow visitors to order high-quality frozen meals. The website had to be clean, and fit with Ali's ethos as an individual as well as be informative and inviting for her audience. The website was designed with the user in mind with so many different ways to navigate around the site, from food categories to diet restrictions.
E-commerce Development
We integrated the store with Square POS and inventory, to sync prices, pictures, descriptions and importantly stock with the on-site premises (which also offers direct sales). We implemented custom solutions from design to development to ensure the site overcame all potential stumbling blocks mentioned above. We provided an easy to edit solution so all the required information was a breeze to enter, even down to auto identifying and highlighting ingredients which customers could have an allergy to.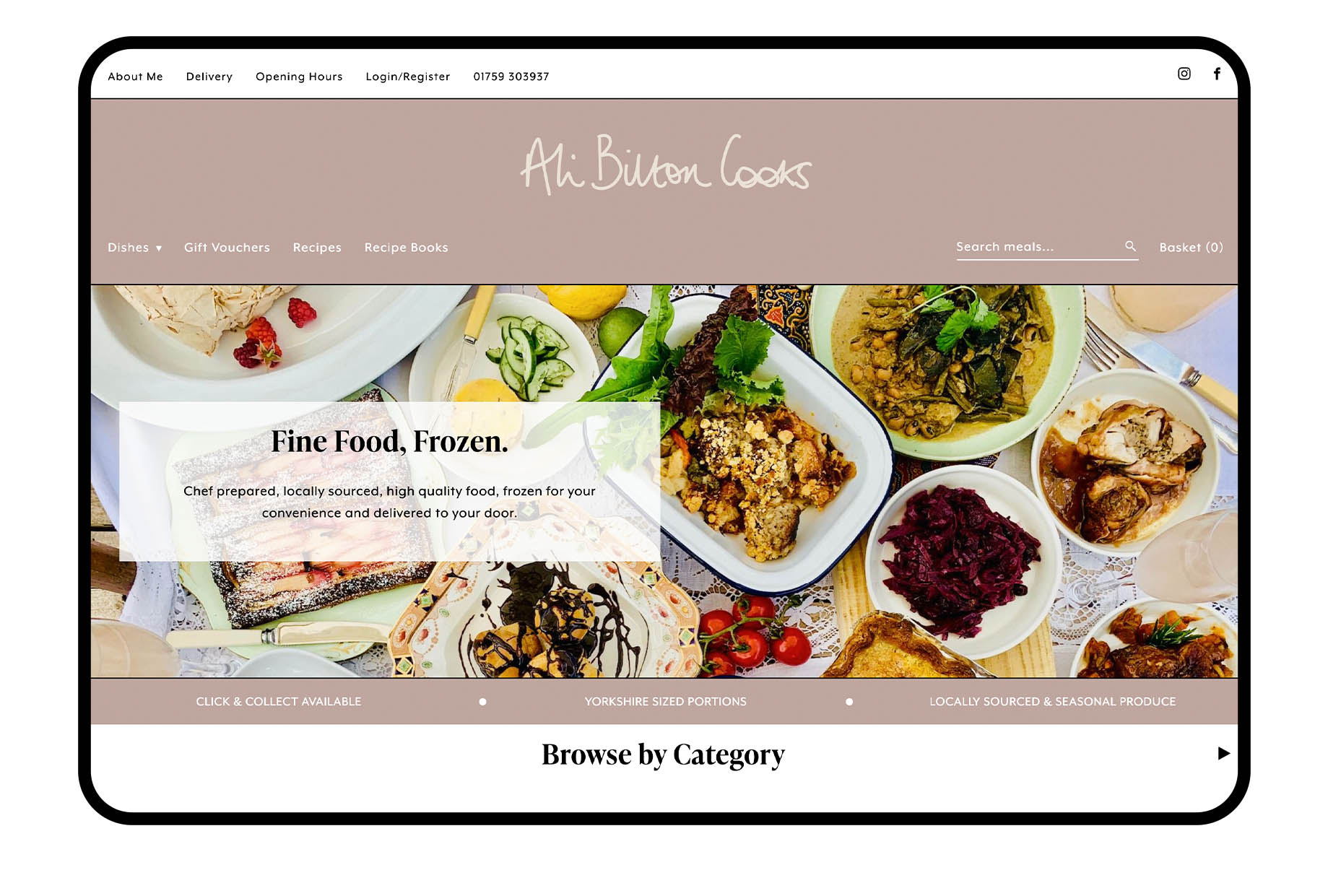 Creative Services
We have worked closely with Ali Bilton and her team to create a brand to represent her and her business and supporting marketing materials such as gift vouchers and packaging.
Branding
We had initial discussions with Ali on how she wanted her brand to be represented. Since she was already a well-known cook, we had to find the right way to visually represent her tone within her logo. After several iterations of different design concepts, we had agreed that a vectorisation of her handwriting conveyed the right visual for her brand, as it was personable.
Packaging Design
When we started the packaging project there were a lot of discussions on the best way forward, this was because the food containers, tubs and boxes came in all sorts of shapes and sizes and it would've been costly to create individual designs per size. We agreed on making one universal sleeve design that would be scored and cut to size, we also helped design a 'template' label on Nutritics (Food data management software) so Ali and her team can use this in house per order. Since then we have worked on expanding the colour ranges within the brand guidelines to differentiate the products Ali sells.