Case Study
– E-commerce Website Design & Development
– Hosting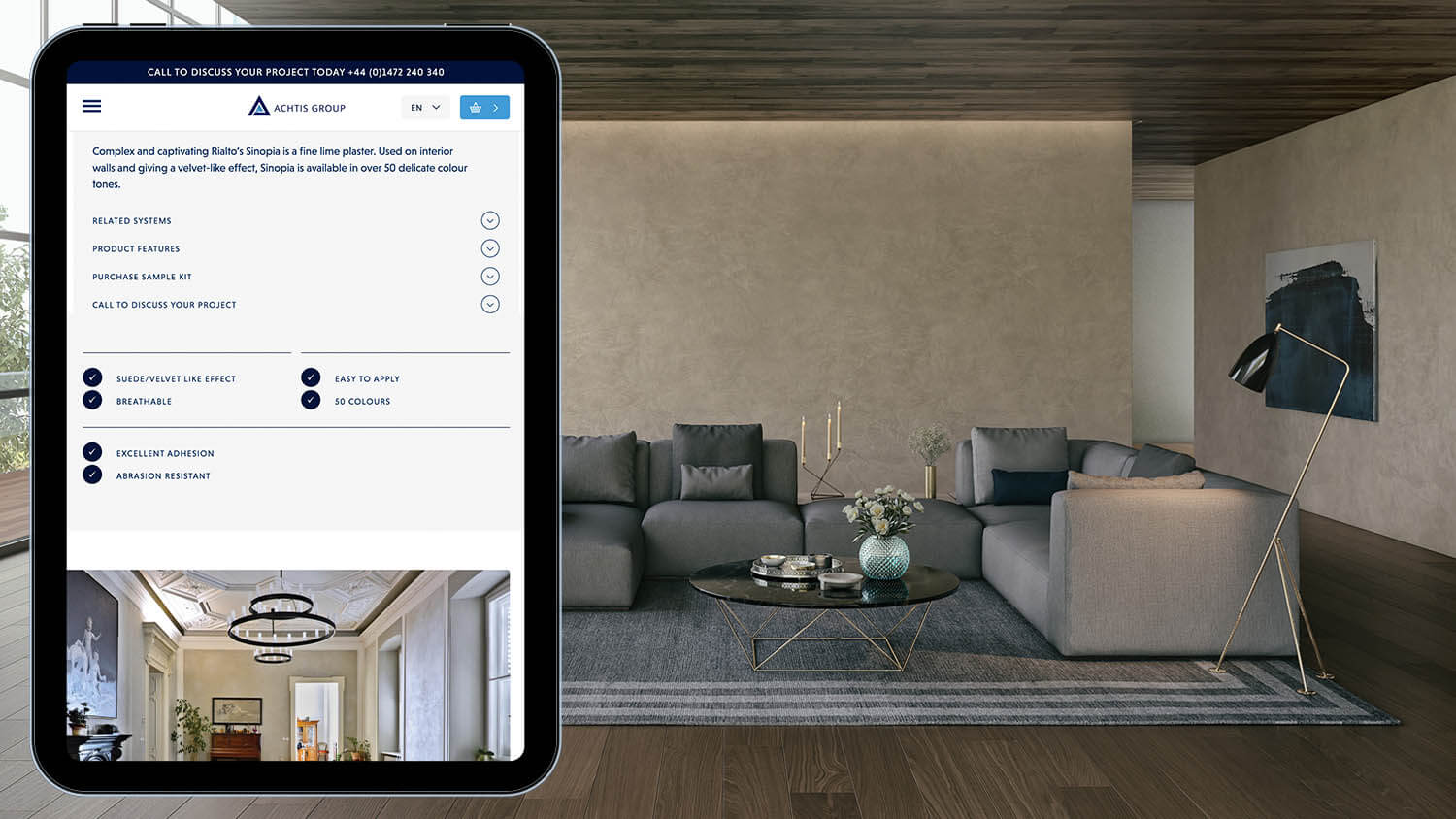 We were approached by Achtis to design and develop a new website to replace their old, outdated website. They needed a more modern design on a platform that was better suited to the growing brand.
In order to create a website that had all the functionality required we had strategy meetings that helped us understand the different products and how they worked together. The users needed to be able to look at various products that worked together to make up a system. The site needed to be very visual, with lots of eyecatching supplier images, and needed to be easy to update with new products as they were added to the ranges available.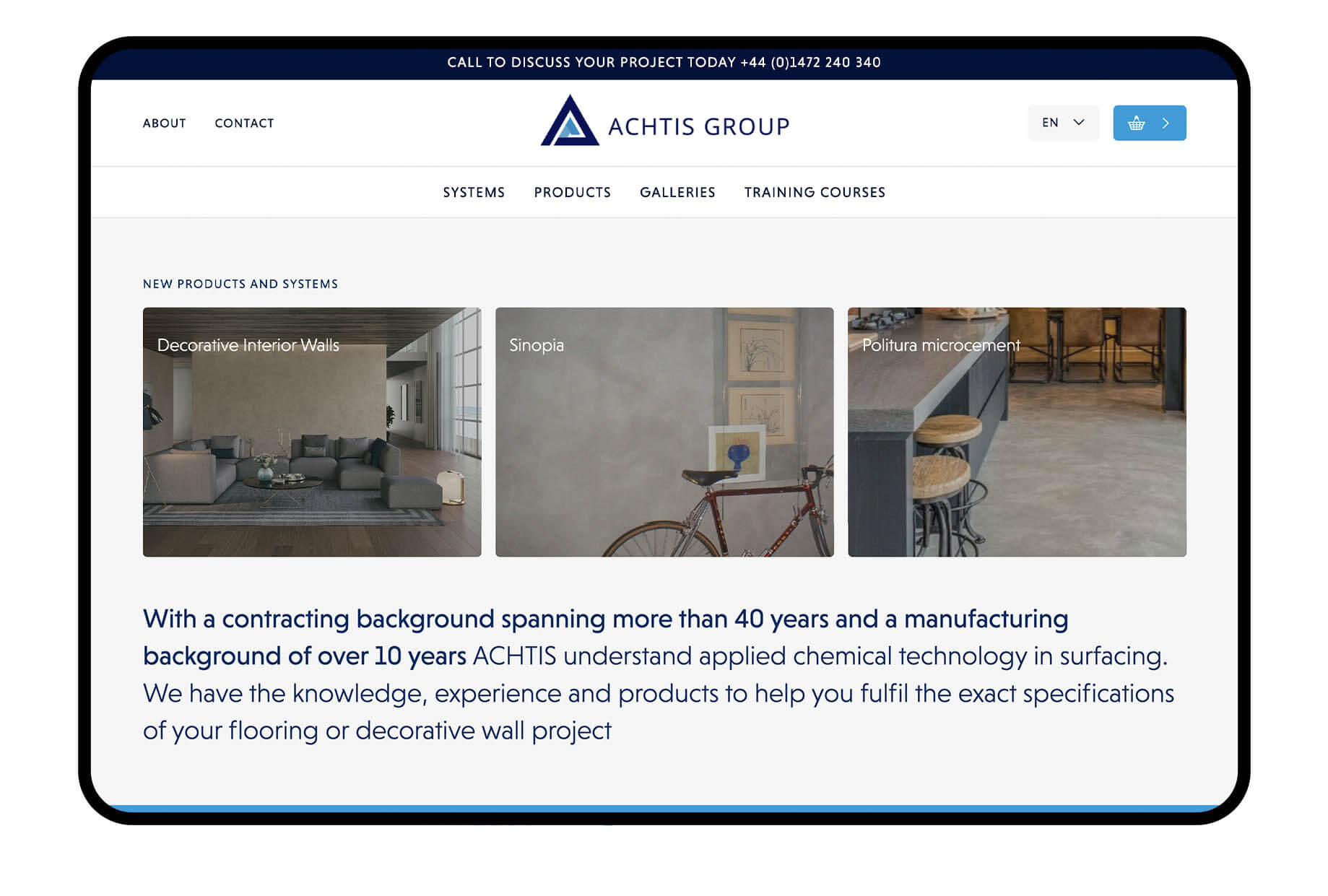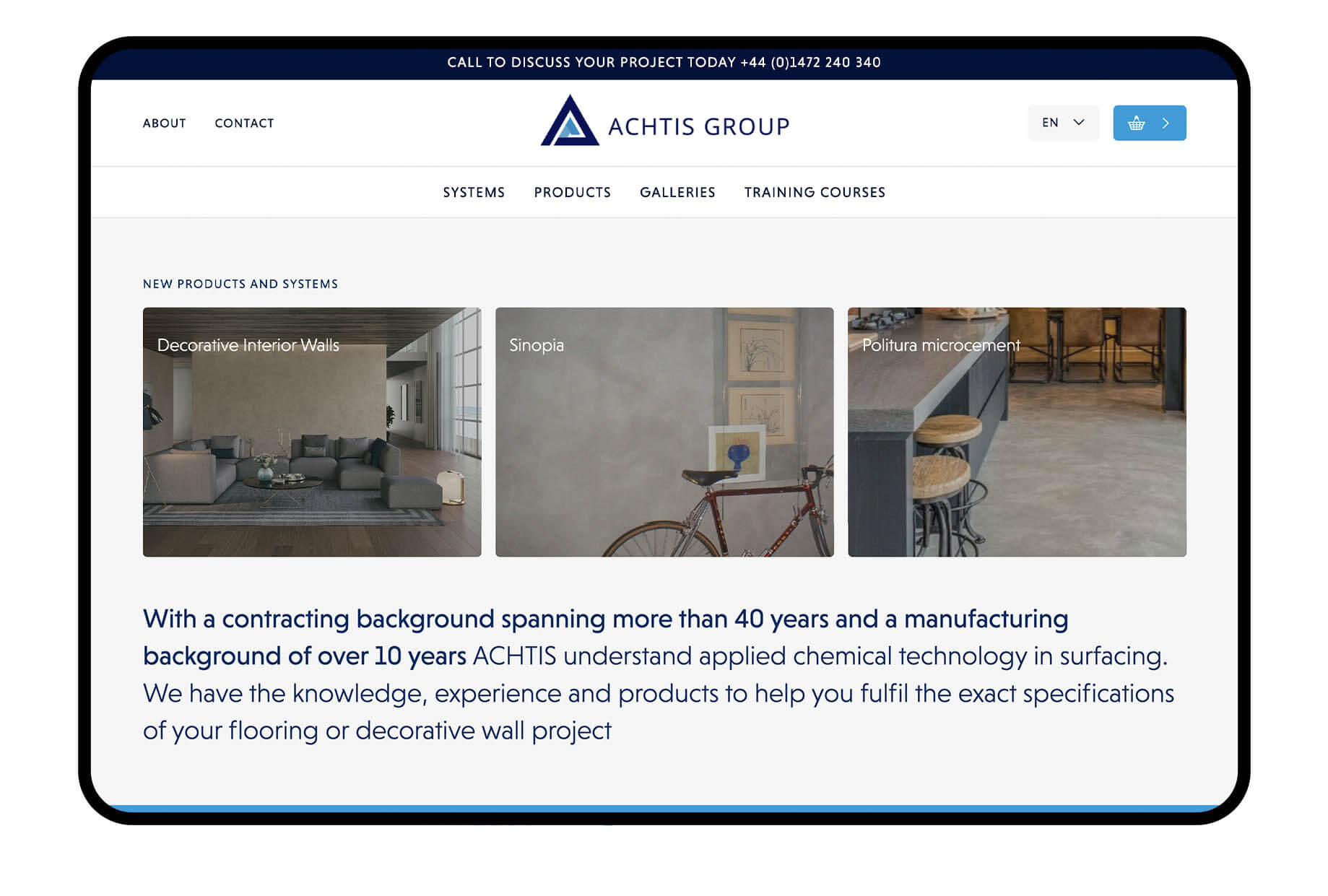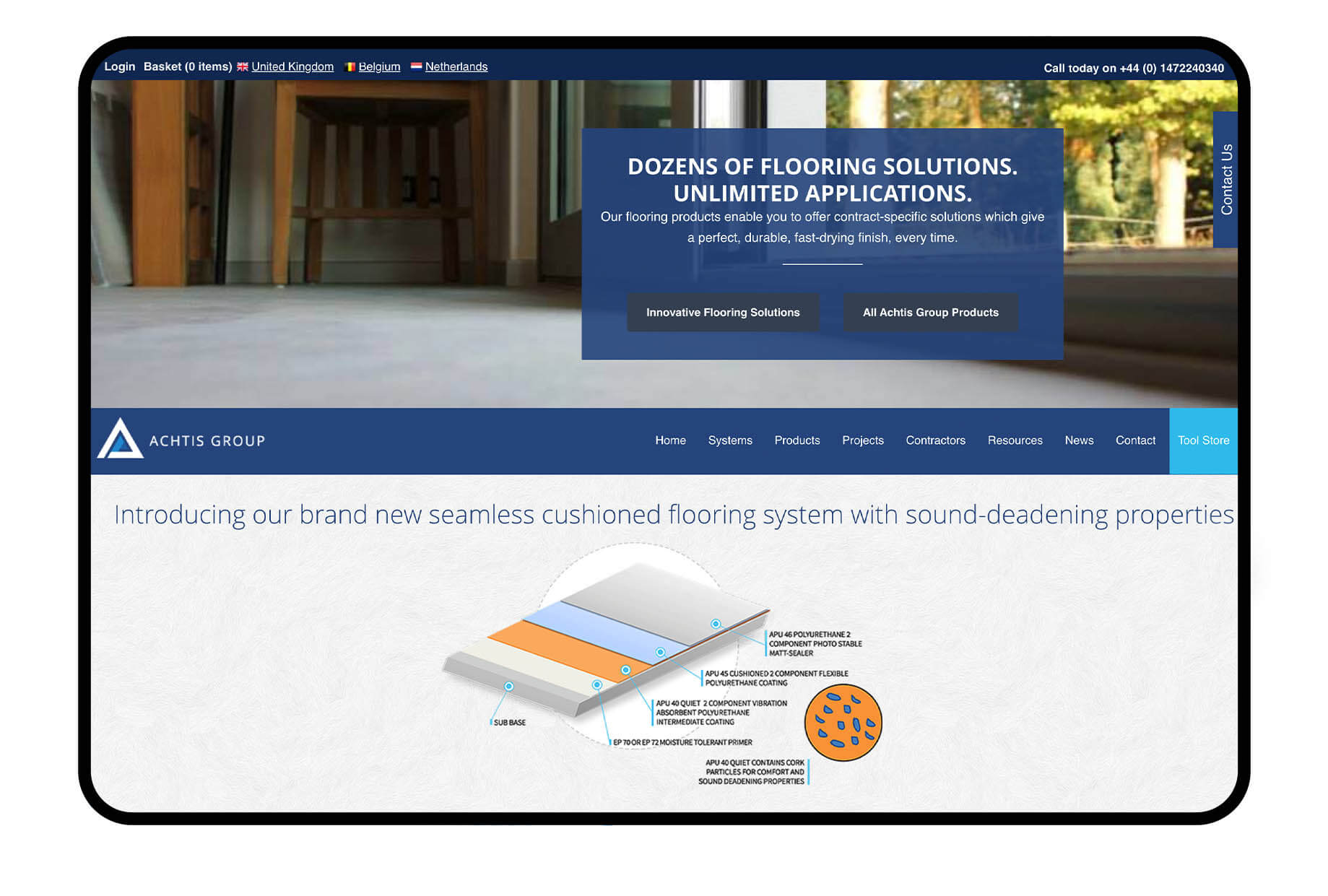 Web Services
Achtis Group coordinate a huge range of products and services, with an infinite range of options and colours. Communicating how these products work together in a way that was understood by the user and updated by Achtis was a focus of this project.
Website Design
Achtis were looking for a refresh of their website as it wasn't easy to navigate, and they felt that the users would struggle to find key information quickly and easily. After initial discussions, we decided to approach the main 'landing' area with a simple and straightforward design that would allow the user to choose clear options on how to navigate the site. The design needed to allow the beautiful imagery of the products to shine, and it also had to have enough considered design blocks to house the variety of information required for a user to make an enquiry. The site needed to provide professionals (tradesman and architects) with the data they needed, whilst at the same time not excluding domestic customers.
Website Development
The Achtis Group site had a number of different content types: case studies, galleries, systems, system products, purchasable products (paint, plaster, tools) and courses – not to mention downloadable content, testimonials and standard information pages/posts. We designed a number of page layouts and blocks which auto update to feed in the latest relvant content.