Digital Services
SEO & Google Ads
Google uses many signals to rank your business, including the structure of your website and how visitors interact with it. The longer they spend looking around, and the more pages they visit tells Google that the website is serving its purpose and is relevant, so they will show it higher than other websites that aren't as relevant.
Search Engine Optimisation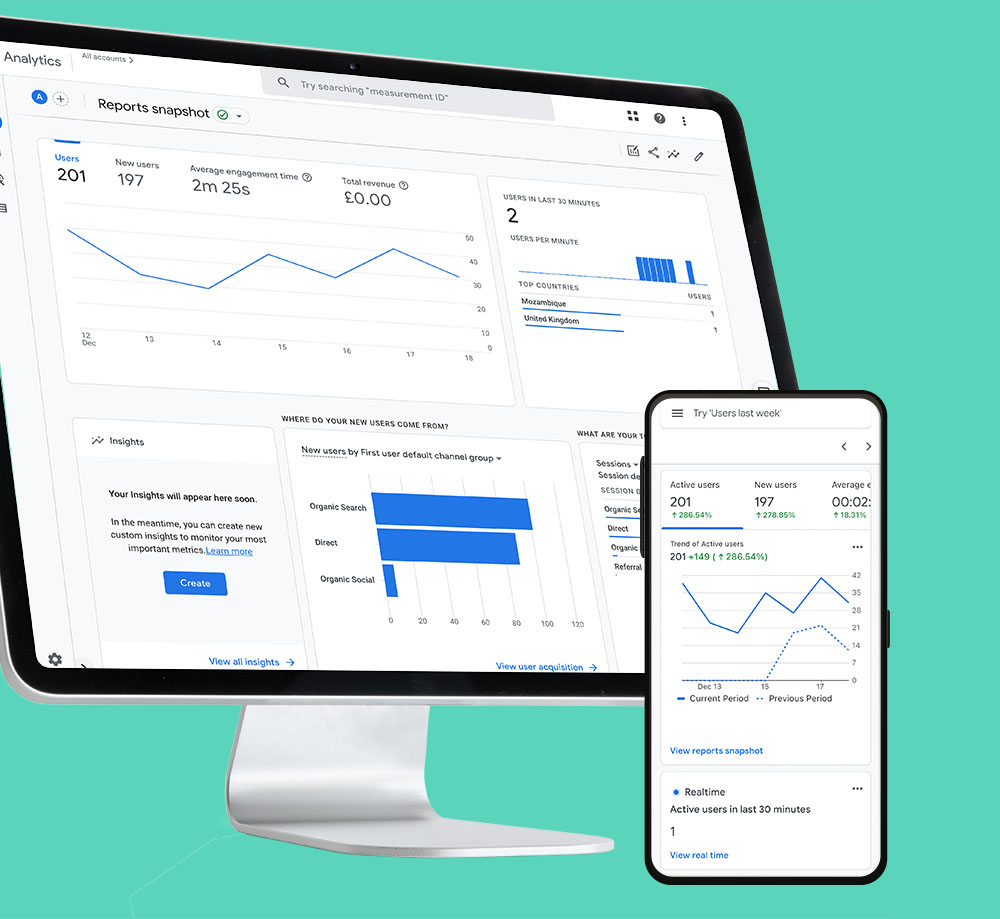 Search Engine Optimisation (SEO) is the process of optimising your website to make it easily visible on searches. Google constantly changes its preferences as to what it likes in a website – this is relevant because when someone searches for a particular product or service online, Google will choose which websites to list in response to the search, based on which ones it thinks are going to give the website visitor the best experience.
Currently, Google's preference is for websites which are rich in content, ie. with a good balance of photos, descriptive text, video, downloadable documents, and so on. The descriptions on the website and in the technical data behind the scenes are also used by Google to determine what the business does.
Through a combination of 'rich' content on your website, the use of market research, keyword and competitor analysis, social media marketing and link building with other websites, we can help your business grow and thrive.
Google Ads
Google Ads is Google's paid advertising platform and is an ideal way to drive traffic to your website and increase sales. Unlike traditional SEO, Google Ads can get you on page 1 straight away, though it's important not to neglect SEO on your website or you'll never rise in the rankings organically.
You can use Google Ads if you want to be seen above organic results on Google search and capture the attention of potential customers quickly. Through a well-crafted, targeted advertising campaign, your adverts will be seen by the people who are looking for your products and services.
You only pay when someone clicks on your ad, so it's important to use the correct keywords to avoid showing your ad in the wrong searches. To get the most out of Google Ads it's important to know who your target market is and decide what you want to achieve – store visits, phone calls or website visitors.
This is where we come in. We have the experience and expertise to ask the right questions, gain an understanding of your goals, and set up an effective campaign that will drive more customers to your website. We carry out weekly maintenance on our Google Ads accounts, updating keywords, using negative keywords, and adjusting targets and budgets to ensure you get the most traffic for your money.
Google analytics
Google Analytics is the best free tool available online. It allows you to get valuable information about how your website is performing, through a piece of code that is embeded in your website. We add Google Analytics to every website we build, and if we manage a website that doesn't have it already we add to give us access to all the information we need to analyse the website and its visitors.
Analytics records information about where your visitors come from, whether that's online search, social media, paid ads, from another website, or by directly typing in the URL. It tells you the demographics of your visitors; age, gender, location, what device they are using. You can see how long they spend on your website, how many pages they viewed, and it can even track their journey.
Used properly, Google Analytics helps you to analyse and adjust your marketing efforts, see what is working, and what isn't, and understand the people who visit your website. It may surprise you…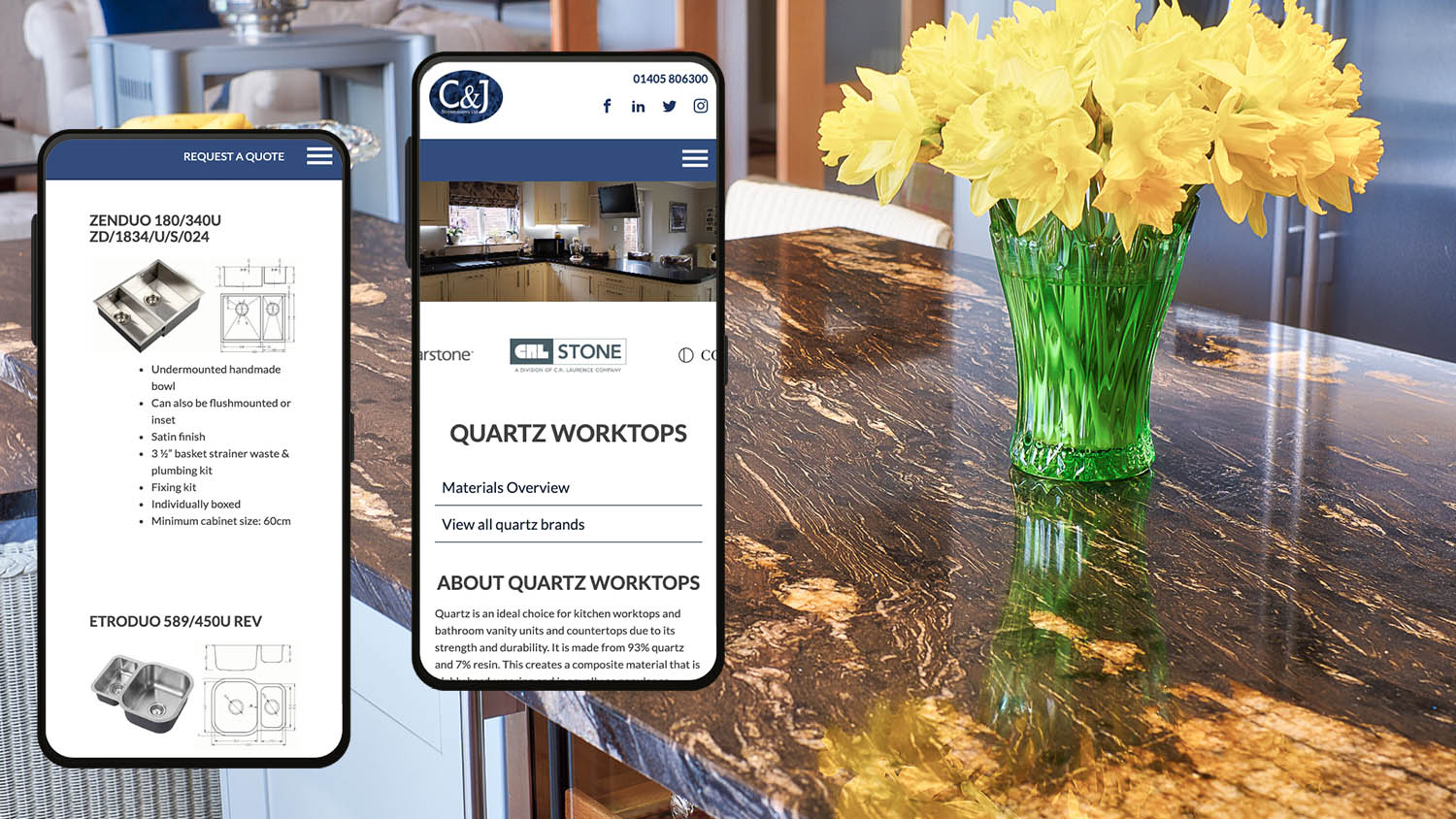 C&J Stonemasonry
Website Design & Development, Digital Strategy, Copywriting, Hosting, Photography, Graphic Design, SEO, Google Rankings