food
Imaginative and effective marketing solutions for food & drink businesses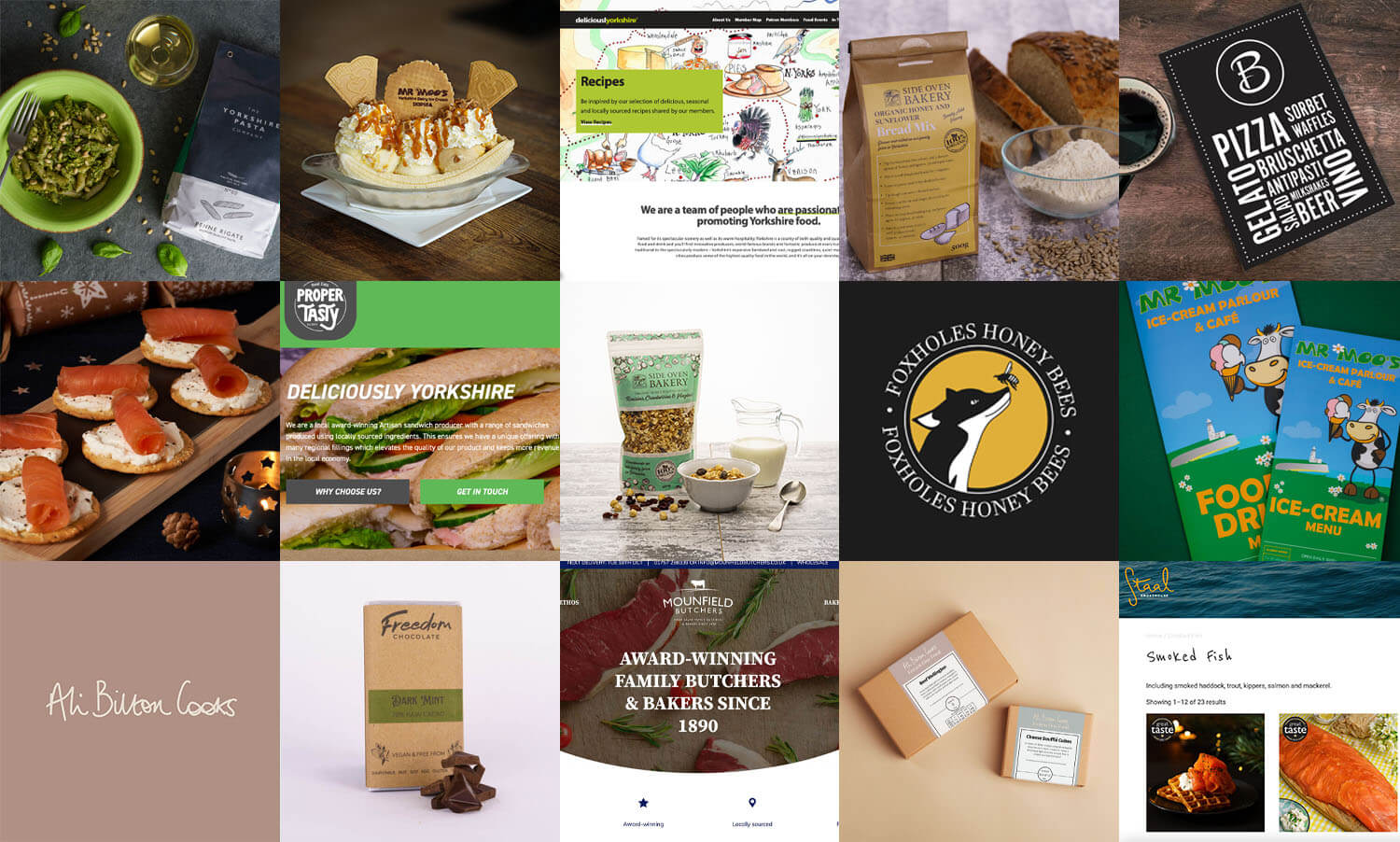 Holler is a marketing and creative agency, who are proud to work with a wide range of amazing food and drink businesses throughout the UK.
We have a wonderful team of people which includes specialists in marketing, web design and development, graphic design, photography, SEO, Google Ads, social media, and email campaigns. As well as our expertise, we bring passion, enthusiasm, and a strong desire to help food and drink businesses to thrive.
Marketing Strategies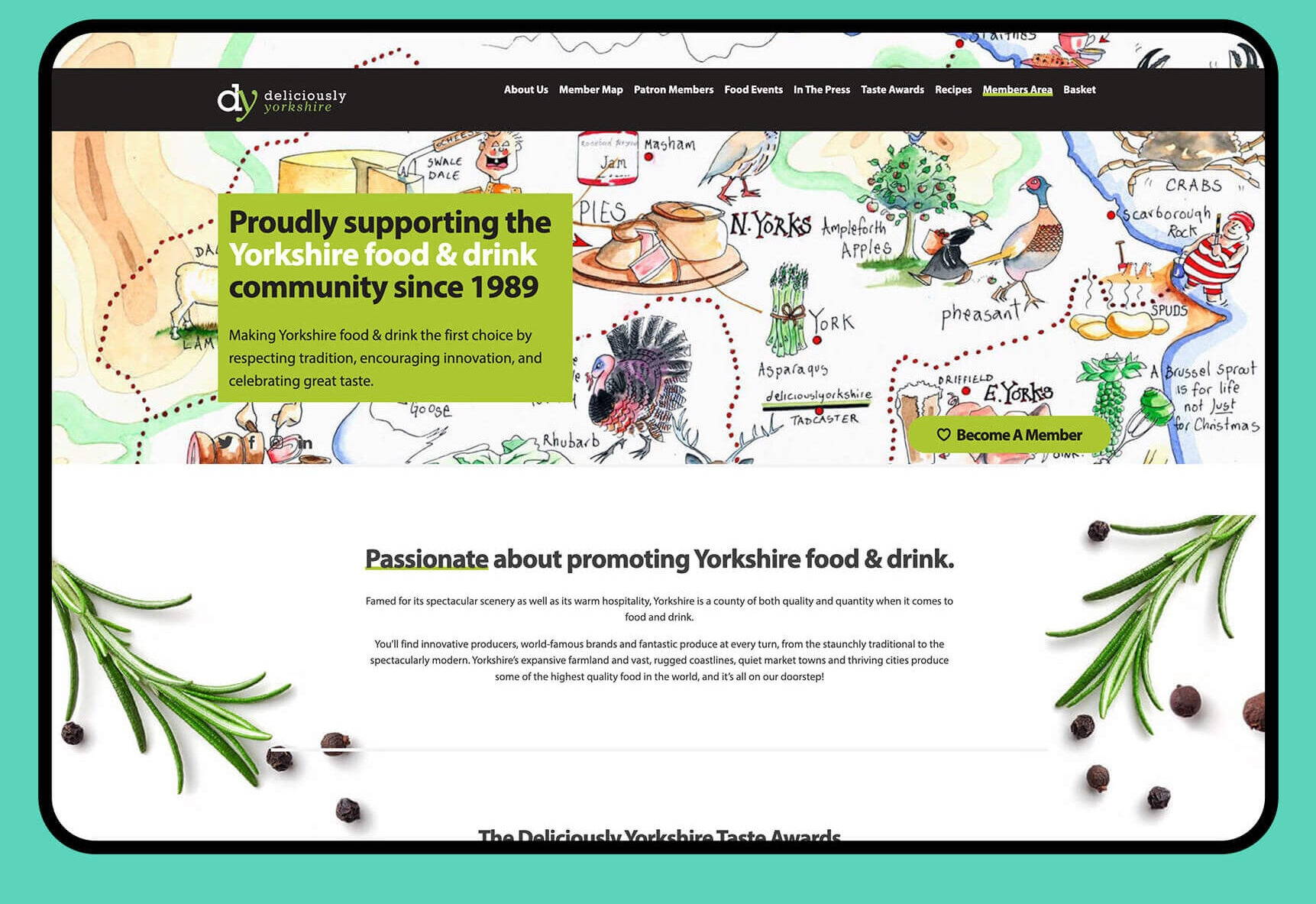 Driven by creativity.
We understand the intricacies of marketing a food and drink business, from getting the brand just right to designing the perfect packaging. Our professional photographer will make your products look appetising, and we will create the ideal website, online profiles and marketing materials to get you in front of the right people at the right time.
Photography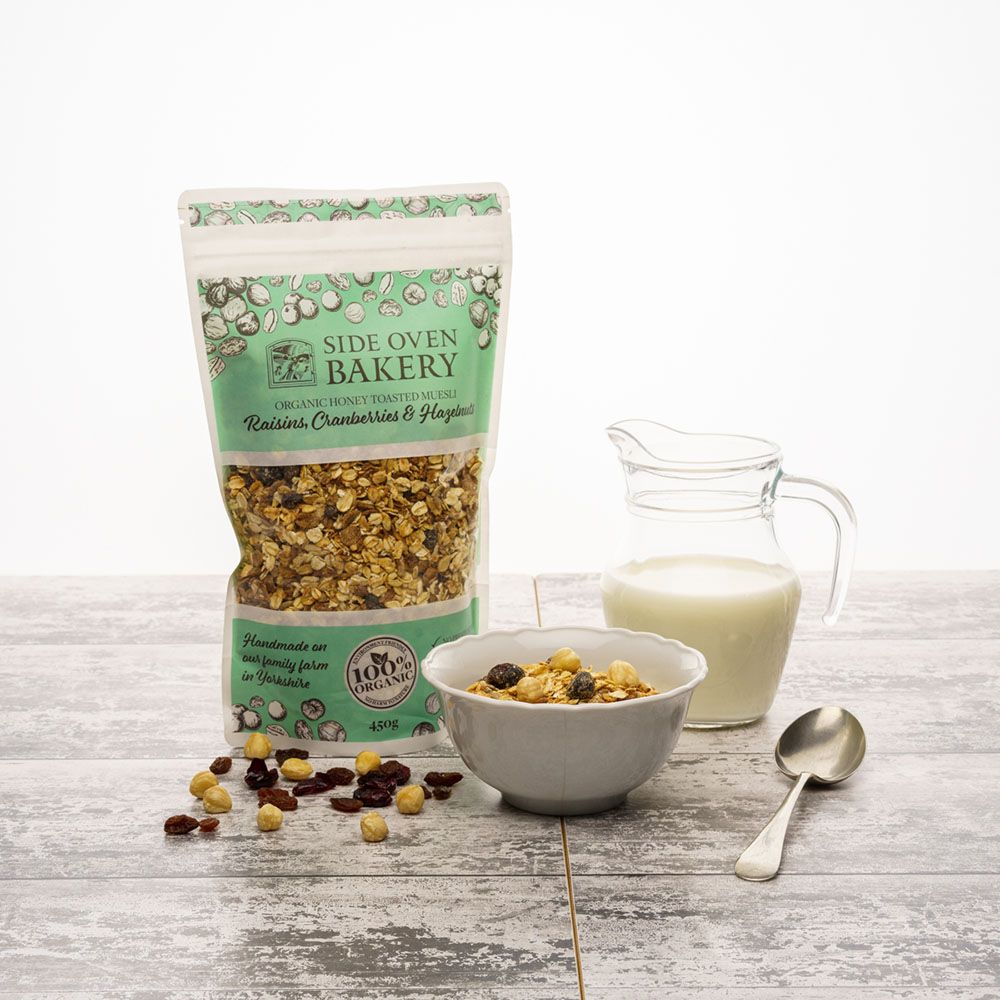 Photography and video for the food industry.
People buy with their eyes which is why we believe that the images you use in your marketing should be mouthwatering! Our in-house photographer is a specialist in photographing food and will work with you to produce images that show your produce at its best and move your brand to the next level.
Video is one of the most effective ways of telling your story, statistics show that companies using video on their website enjoy on average 41% more traffic than companies that don't. We can produce product demos, business overviews, recipe explainers and all types of branded video for use on multiple platforms including social media, websites, conferences etc.
Websites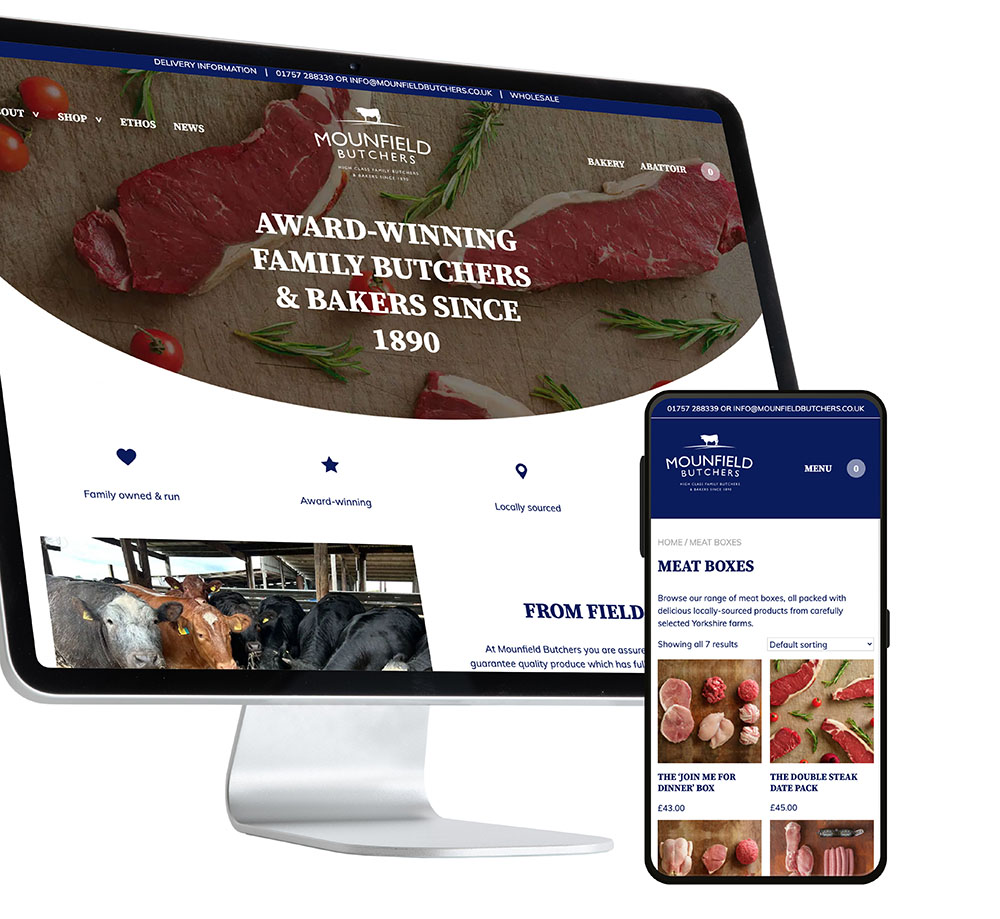 More traffic, more enquiries, more sales.
Who wants a website that doesn't bring in any new business? No-one, obviously! And yet so many food and drink companies have websites that aren't quite cutting the mustard, bringing home the bacon, shouting from the rooftops, or fulfilling any other such promises they made when they were launched.
Graphic Design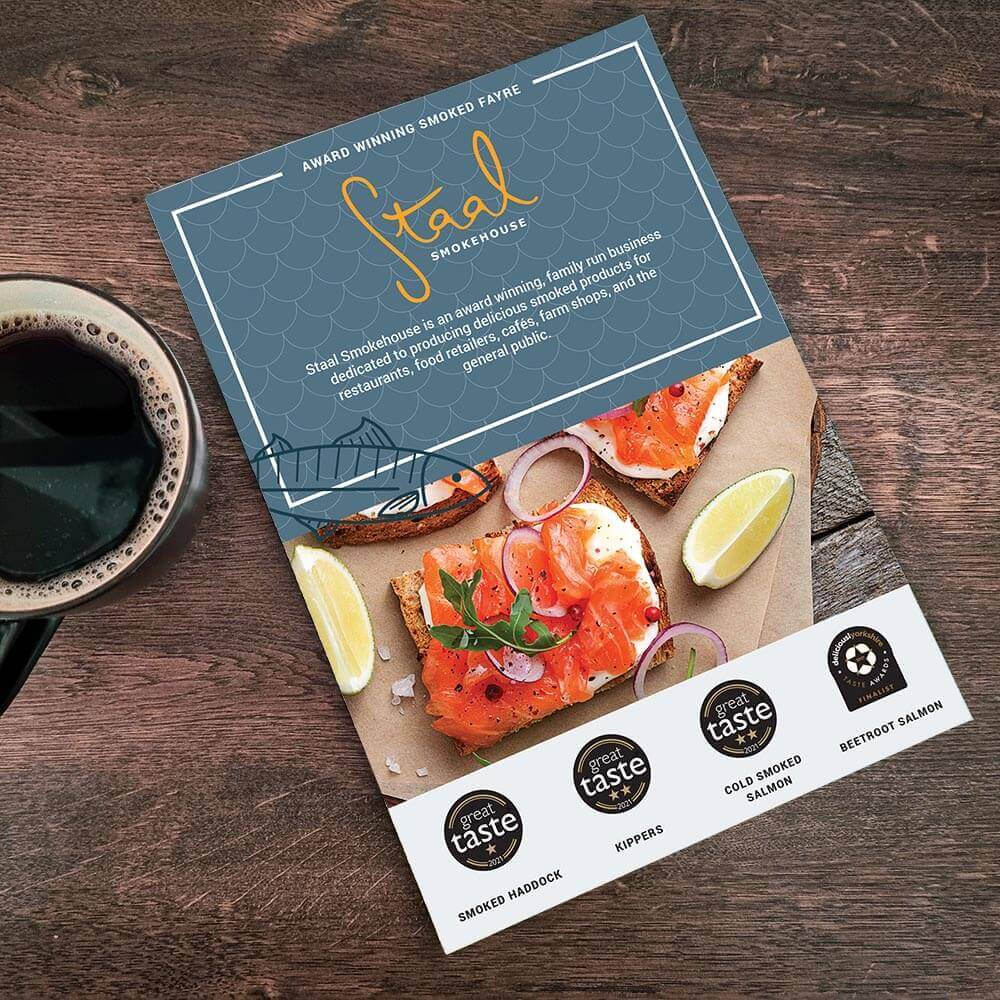 The power of visual messages.
Graphic design is more than just making something look 'pretty'; design can make or break your business's image, and finding the right designer is no small feat. Creating a strong company image throughout your printed materials and online presence really affects how your customers view your business.
Integration with existing systems
Seamlessly linking your hardware, software and website.
When selling online, the website itself is important, but to ensure you fulfil your customer's order quickly and efficiently, it may be necessary to link up with other hardware or software currently used in your establishment. We have built and maintain APIs to tills, kitchen displays, ticket systems and warehouses; seamlessly connecting your website sales to your existing workflow.
Packaging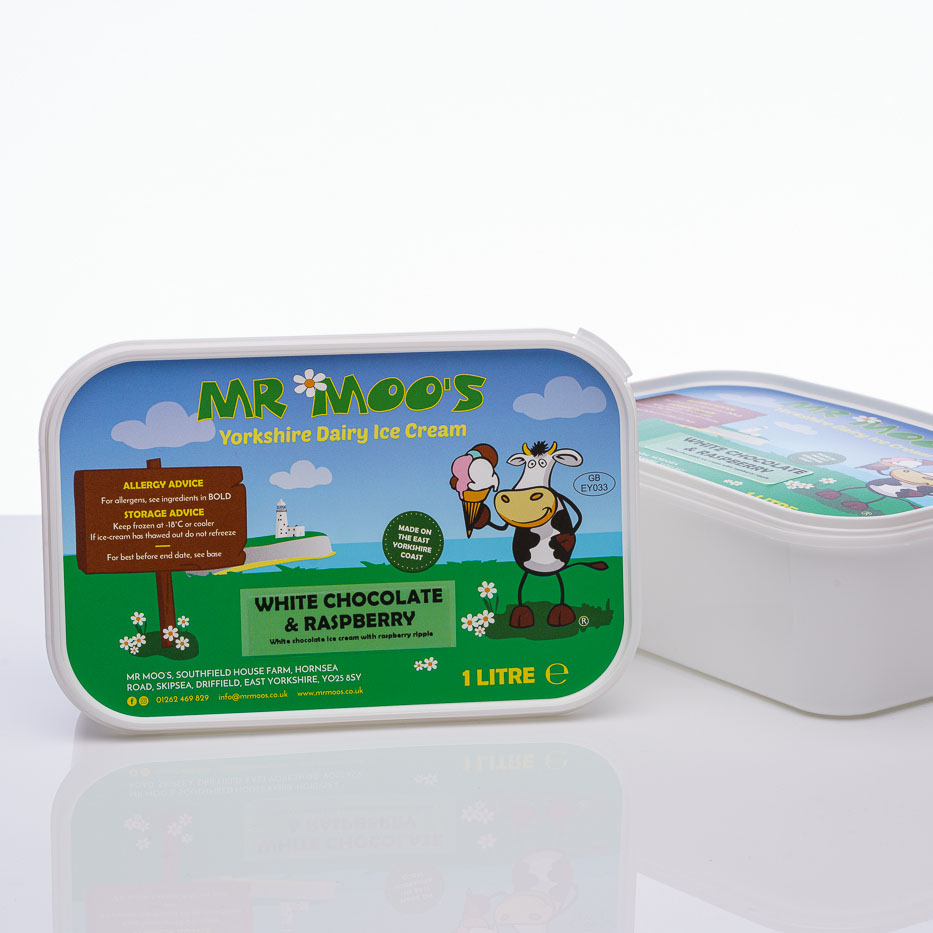 Innovative, eye-catching and practical food packaging.
Your packaging has a lot of responsibility on its shoulders: to represent your brand in situations where it is often surrounded by your competitors, to show your products at their best, and to protect them from the moment they leave your premises until they are to be consumed.
Branding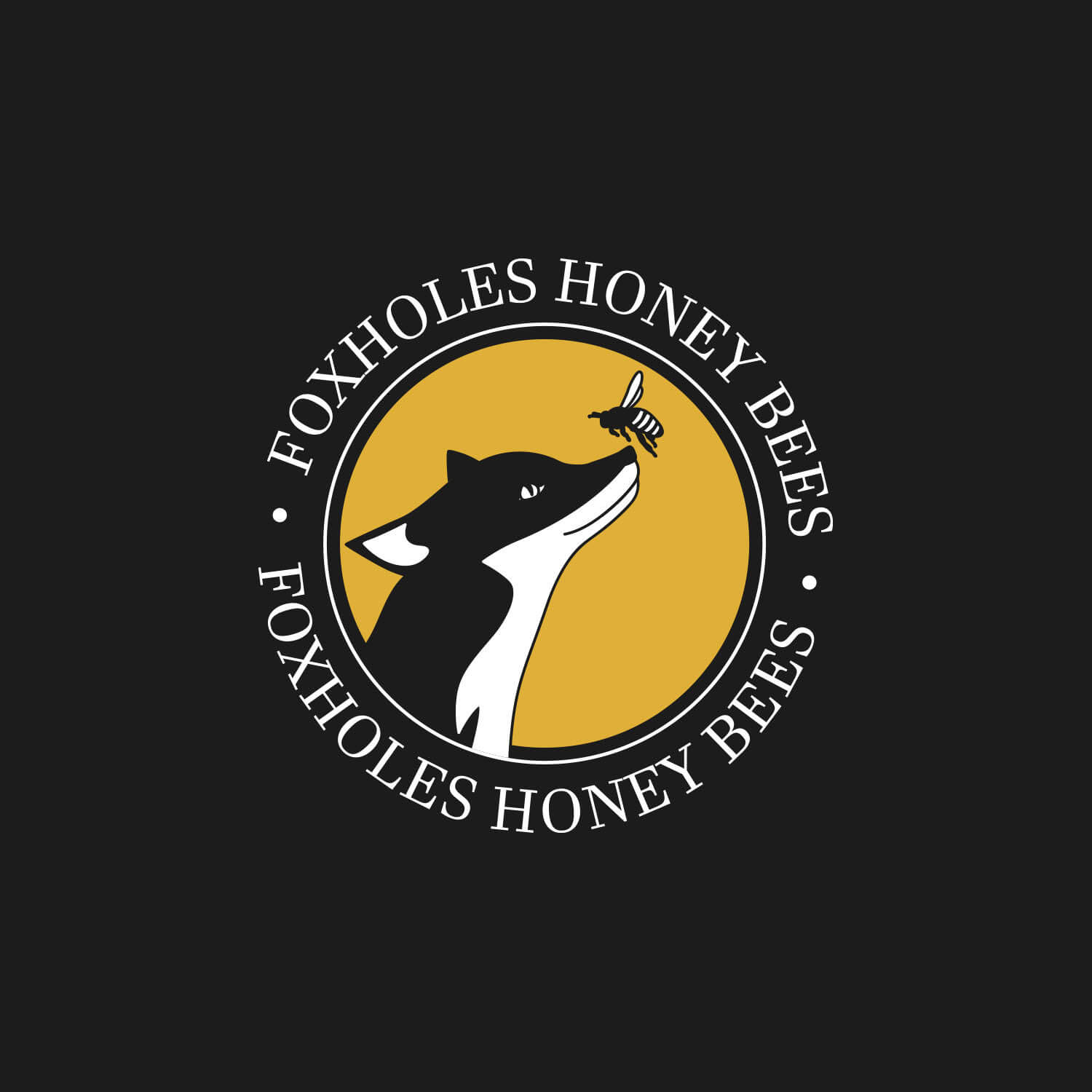 The power of good branding.
We have worked with a wide range of food and drinks businesses to develop their branding, achieving a distinctive, consistent, and professional look for them on their website, products, stationery, advertising, signage, company vehicles, uniforms and more.
Great food and drink branding is very memorable and can instantly convey key messages from your company. A strong brand not only sets you apart from your competitors; your logo, colours, fonts and overall layout/structure should make a distinctive and meaningful statement about your business, your products, and your company ethos.
We get results
We have a proven track record of achieving results for our clients: more website visitors, more enquiries, more sales, greater awareness.
We're enthusiastic!
Our clients tell us how much they appreciate our energy and enthusiasm – we love what we do, and it shows!
We know our stuff!
We use the latest best practice in website development, SEO, marketing, design, social media, photography, video, and everything else we do.
It's all done in house!
We are a team with a wide range of skills, so we can help with virtually everything you could need to promote your business.
Partners, Clients, Friends

Customer since 2017 We have made a lot of adaptions to our menu, websites and stationery since we started with Holler Marketing. They have been fantastic from start to finish, their support is genuine and have your best interest at heart. We are always really pleased with the ideas and designs they come back with, they keep us fresh and up-to-date with the current market.
ELLIE MEWBURN
Owner, Bert's Pizzeria
Customer since 2019

Holler Marketing have really offered us a flexible and personal level of service. The biggest thing has been the personal connection we have had with the Holler team. It's felt like we have become friends and made a connection; it has helped us to have trust and use the advice Holler Marketing has provided for this project.
HESTER SELLERS
Owner, Side Oven Bakery
Customer since 2015

When we first found Holler Marketing our website was looking dated and out of touch – with the design team and their expertise they designed a website that works for our business in informing the public of who we are and what we do. Over the years we have used them more and more, from designing and printing menus to redesigning packaging.
HARRY FOREMAN
Owner, Mr Moo's Yorkshire Dairy Ice Cream