Creative Services
Graphic Design
Graphic Design is more than just making something look 'pretty' – design can make or break your business' image, and finding the right designer is no small feat.
Creating a strong company image throughout your printed materials and online presence really affects how your customers view your business, and how you present your products and services will influence their desire to buy from you.
We take great care with all the designs we create, to ensure that our clients' values and aims are understood and successfully conveyed to their target audience.
Brand Identity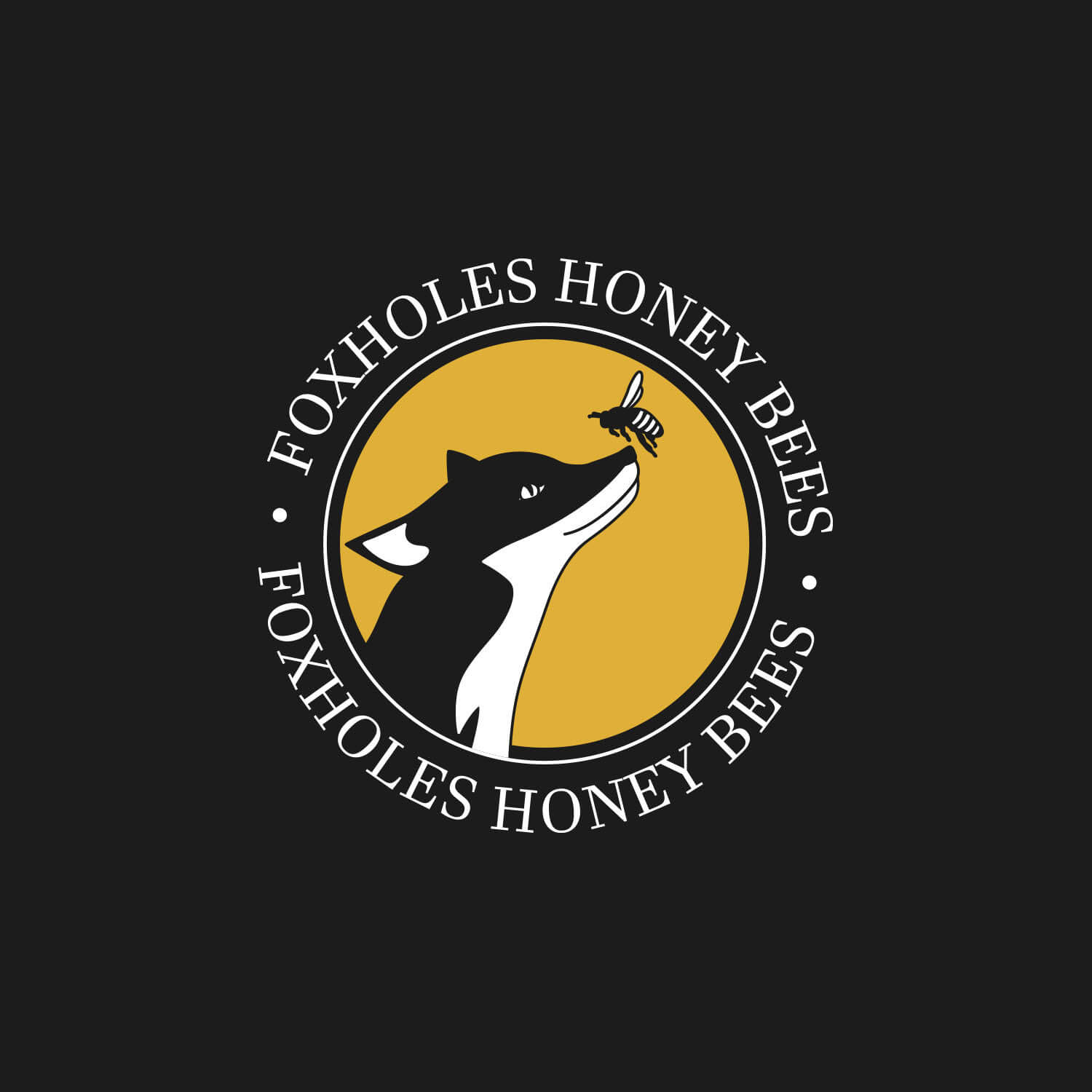 Your brand is more than just a logo, it's what sets your company apart from your competitors.
Our team are very switched-on with current best practices and what is/isn't suitable for your business in its target market. We can help with your choice of colours and imagery for your brand and create something remarkable that will give your business a cutting edge to stand out amongst your competitors.
So, what makes a good brand compared to just a logo?
Great branding is very memorable, just stop for a moment and think of how many famous brand logos you can remember – probably dozens. We work closely with our clients to create unique logos and brands to set them apart from other businesses.
It can convey a message stronger than words. Imagery is very important to the human eye, combined with your logo; the fonts, colours and over all layout/structure should make a distinctive and meaningful statement about your business, your products, and your company ethos.
Brands can be developed. We can advise and help you every step of the way to transform your current logo/brand to a collective portfolio that is easily definable to your audience.
Packaging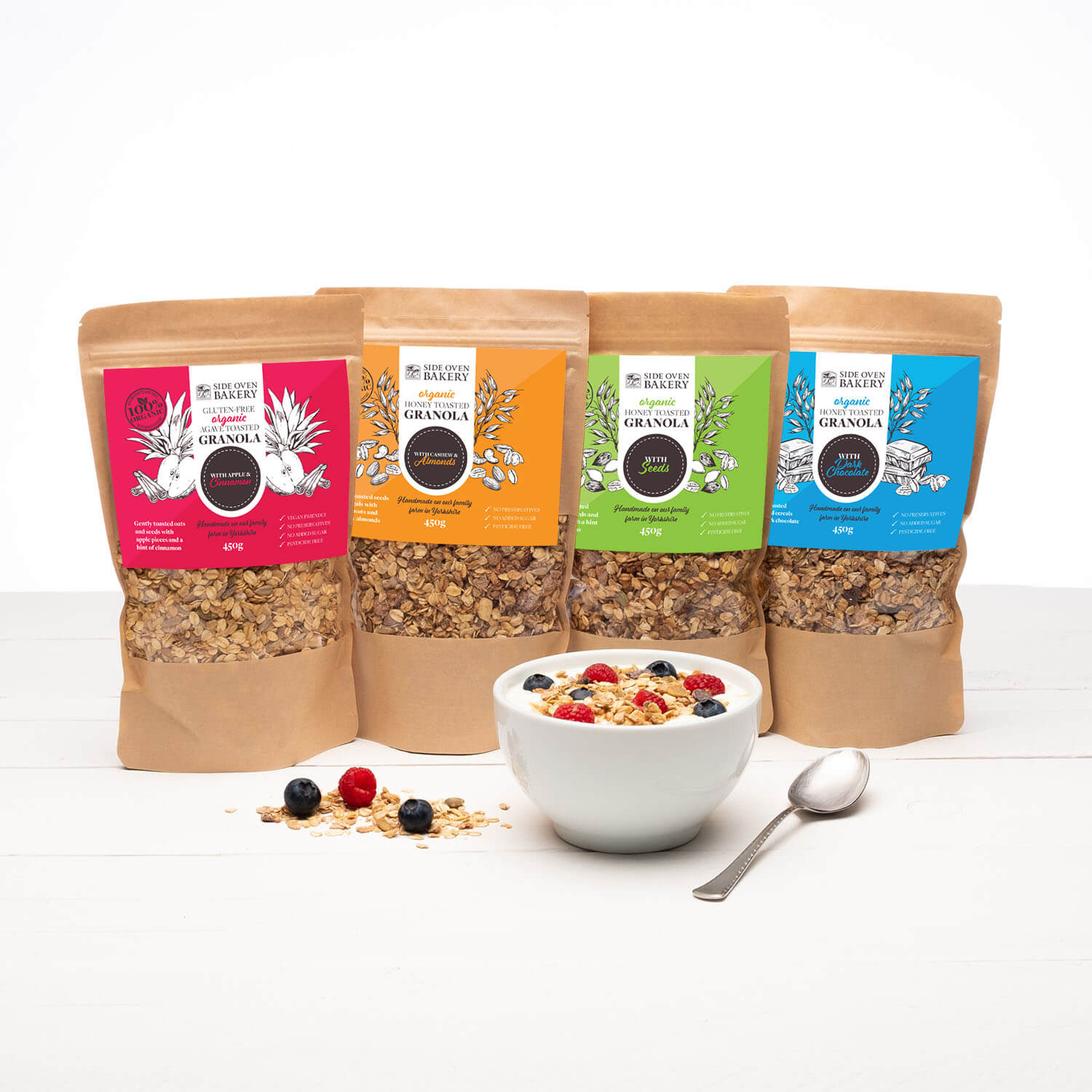 We create innovative, eye-catching, and practical packaging designs to help your products stand out.
Whether it's food or just general packaging our team can help you create packaging suitable for your products requirements and practical needs. Packaging needs to reflect your brand as it is a key part of your marketing materials – it might be the first thing your customers see on the shelf, so it needs to stand out from your competitors!
We can help you achieve your packaging goals:
Industry knowledge is very important with all print work, especially packaging. We work very closely with printers and have a good understanding about correct print materials to give your packaging the right finish to compliment the design and your brand. Not only this, we also understand the legal requirements when it comes to the content and layout for your packaging so that it meets industry standards.
Packaging is not always about how it looks; before the design process is started we go through requirements needed for the products. Practical conditions could change the way we approach the project as different materials and inks would be recommended, i.e. Is the product freezable? Is it oily? Does it need to be refrigerated?
Taking the right approach to correct styling of packaging to show off the product. At the beginning of the project, it is important to know what packaging style is suitable for your product. Are you looking for a sleeve or a box? Were you wanting the packaging to completely hide your product or were you wanting a window? Choosing the right shape and size of your packaging makes a massive difference to your brand and how your product might stand off the shelves compared to your competitors packaging.
Print Materials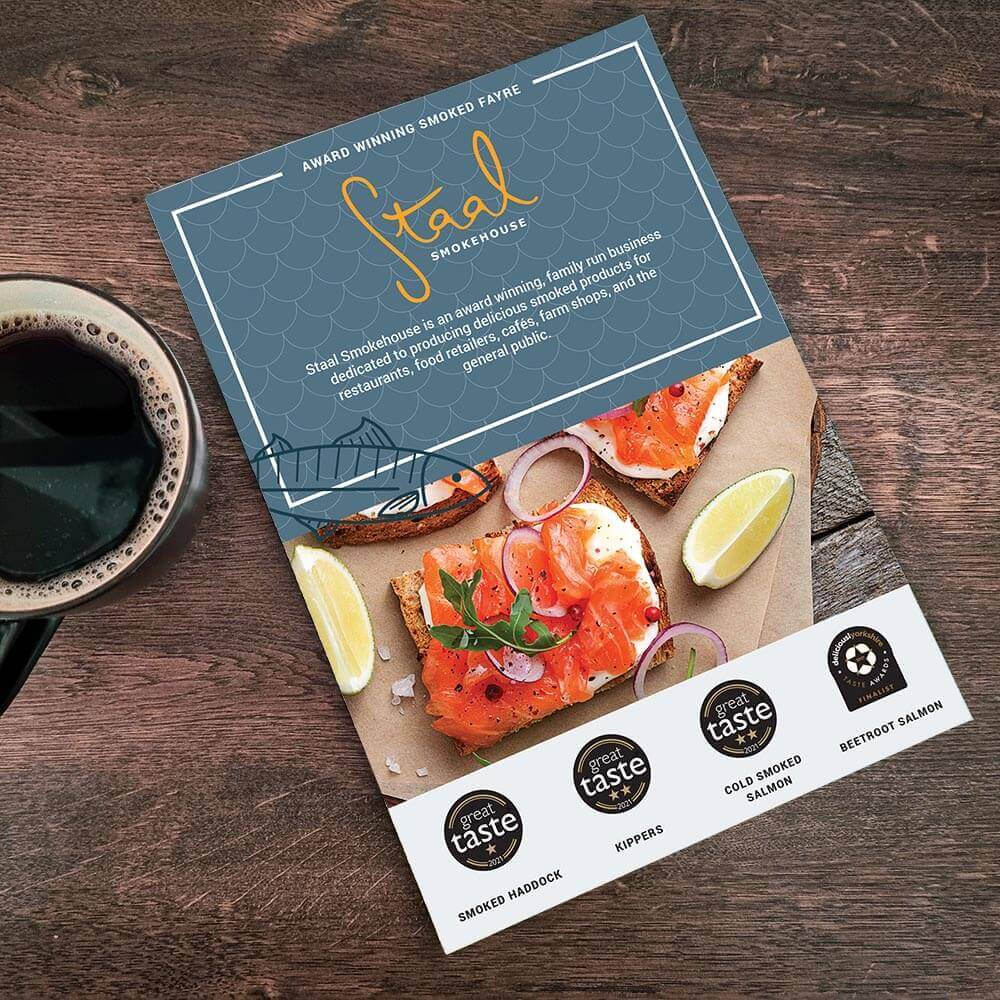 Even in a digital world, print is still relevant to your customers. We can help strengthen your brand through printed marketing materials.
Whether you need a business stationery or printed catalogues our team can work alongside you to create unique and high-end print material to complement your company's brand. With years of experience working closely with local and national printers we have a vast knowledge about different finishes and recommendations to make your printed materials stand out from your competitors.
Why is print still relevant?
In a digital world not everything can be conveyed on a screen. Printed materials can help where digital cannot, such as packaging, business cards, and exhibition stands, all which are important marketing supplies to help boost your brand and company awareness to new and current customers.
We're here to help you every step of the way. Our team has over 20 years of experience working with clients and printers to create wonderful and unique designs suitable for each project. From start to finish our team will help and guide you with our knowledge on best practices, advise on printing styles and finishes, and manage your expectations of the overall quality of the finished product.
We can design all things print from big to small. Over the years we have completed all kinds of different print projects; from common requests such as leaflets, brochures, and gift vouchers, to more bespoke designs such as affirmation cards, peep boards, and wrapping paper. Whatever your requirements, we are happy to help!