Case Study
– Website Design & Development
– Copywriting
– Hosting
– Graphic Design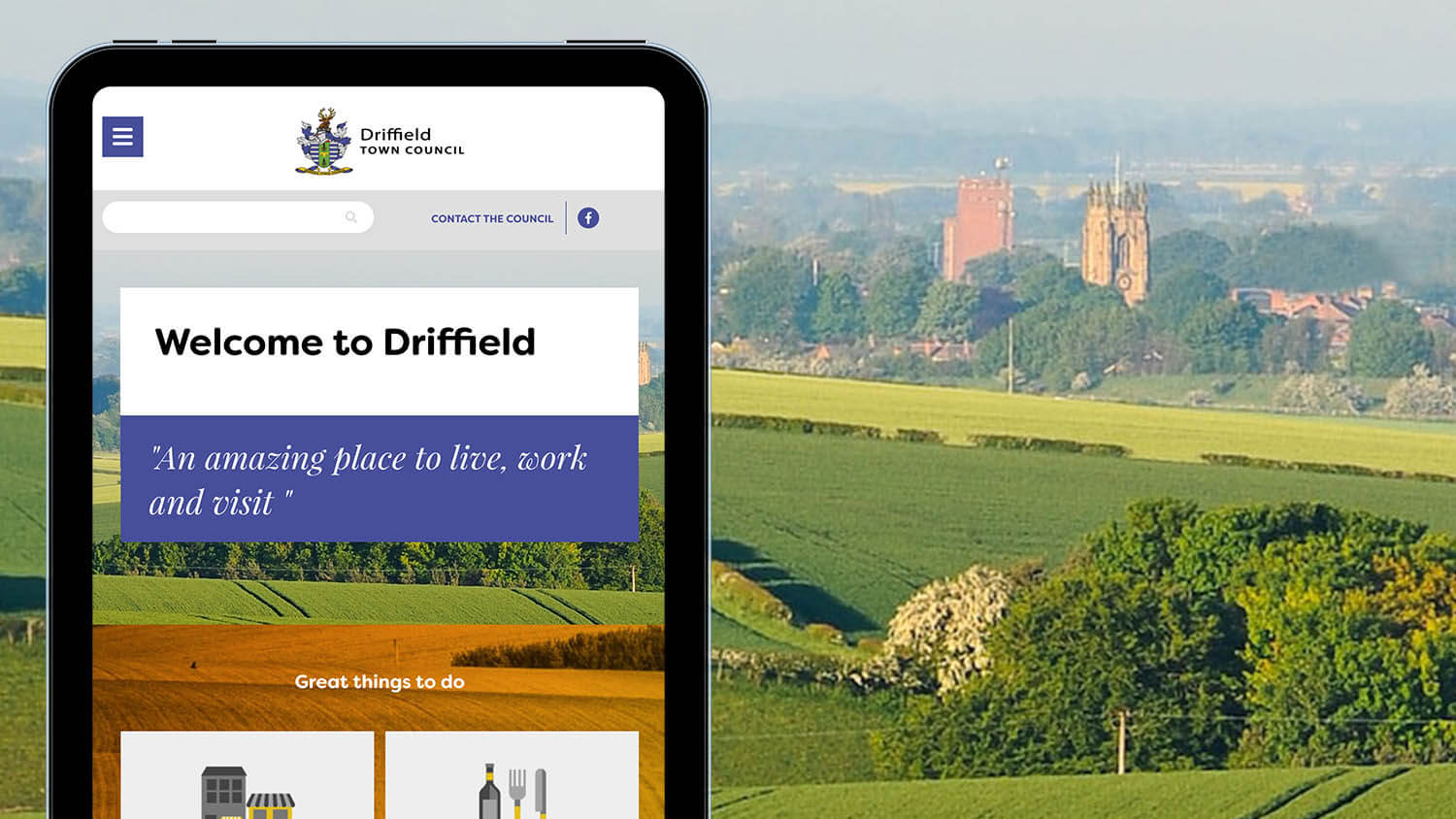 Driffield Town Council is a forward-thinking organisation, who manage a wide range of local services and events for their large and diverse ward in East Yorkshire.
We were approached by the Town Clerk when funding became available to replace the previous website, which had become dated and was difficult for the council staff to maintain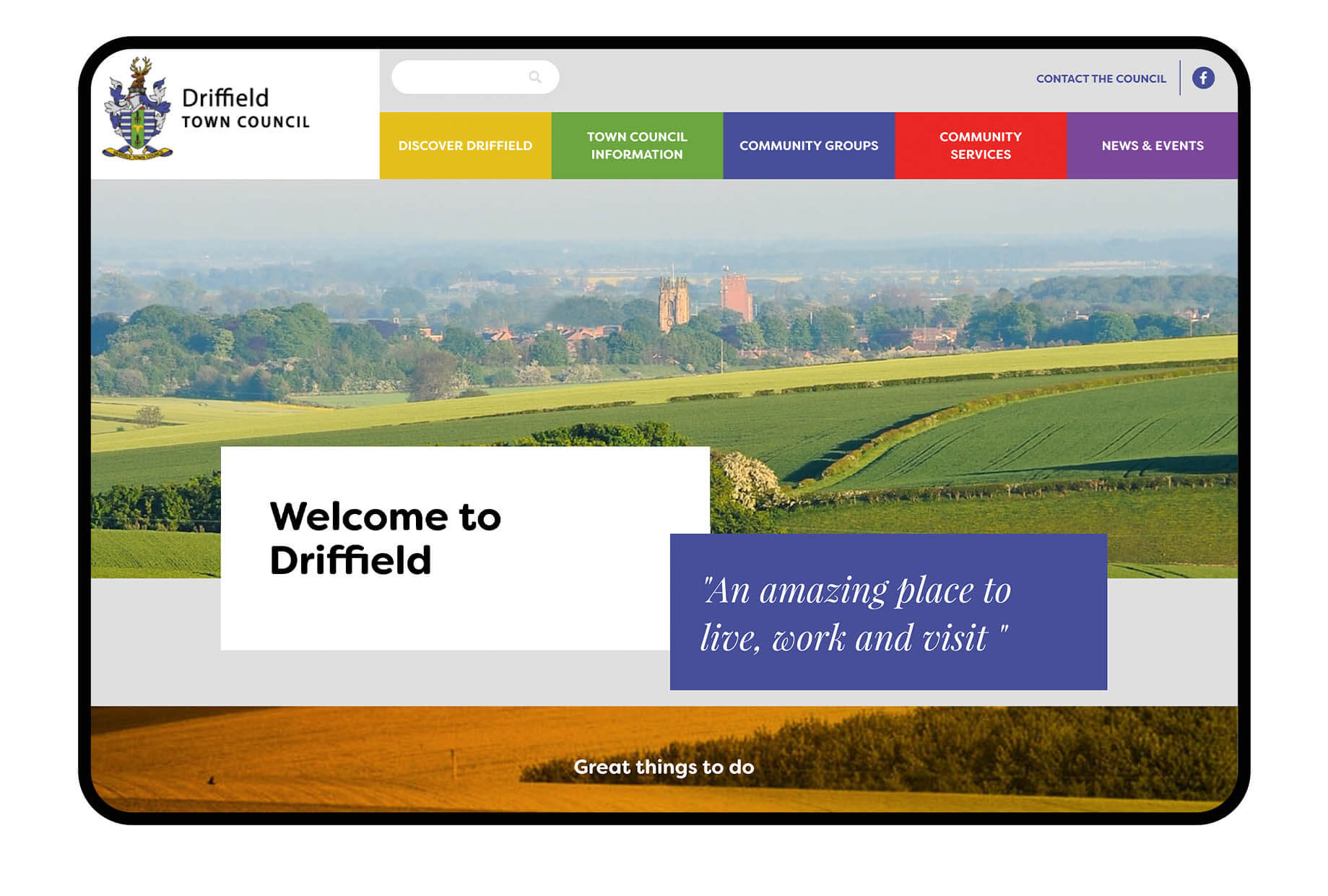 Web Services
Driffield Town Council contacted us looking for a new website to communicate a wide range of information to local residents, businesses, and visitors alike. The website had to be inviting, easy to navigate, and fully accessible, with an interactive calendar and facilities for website visitors to book meeting rooms.
Website Design
During the early meetings with the council staff, we were struck by their unbridled enthusiasm and passion for the town of Driffield and the work that they do within it. We felt strongly that the design concept we developed for the website should convey that boldness and enthusiasm, as well as including space for large images of the beautiful location of the town. The layout of the homepage included a balance of inspirational messages, useful information for a range of website visitors, and positive stories about the council's work. We worked closely with the council staff to curate content for the website, and once it was live we held one-to-one training sessions so that they could update the content themselves.
Mobile Loyalty Scheme
Building the main website on WordPress provided a good foundation to explore custom functionality. The Council wanted to implement a QR code approach to encourage shopping in the town centre. Shops can sign up, generate their own QR code and users scan the code whilst shopping. The more scans they get, the more opportunity they have to get rewards. We created an entirely bespoke solution with API, including bespoke reporting and tools to manage the scheme. The UI had to be super simple and mobile first, and the system had to be hardened against attempts to abuse the system. The scheme took multiple rounds of discussion, both with the Council with local shop owners; where we advised on the best route to accomplish the task.
Icon Design
In the initial design phase of the website we approached the idea of creating an icon set to compliment the website. Due to the website having a lot of information (a combination of photographs and text) we thought that having iconography would help break up the website and make it more approachable. The icons we created complimented not only the website but the ethos and brand of Driffield Town Council, we wanted them to be subtle yet informative as a stand-alone representation of a section on the website.