Case Study
– Website Design & Development
– Hosting
– Graphic Design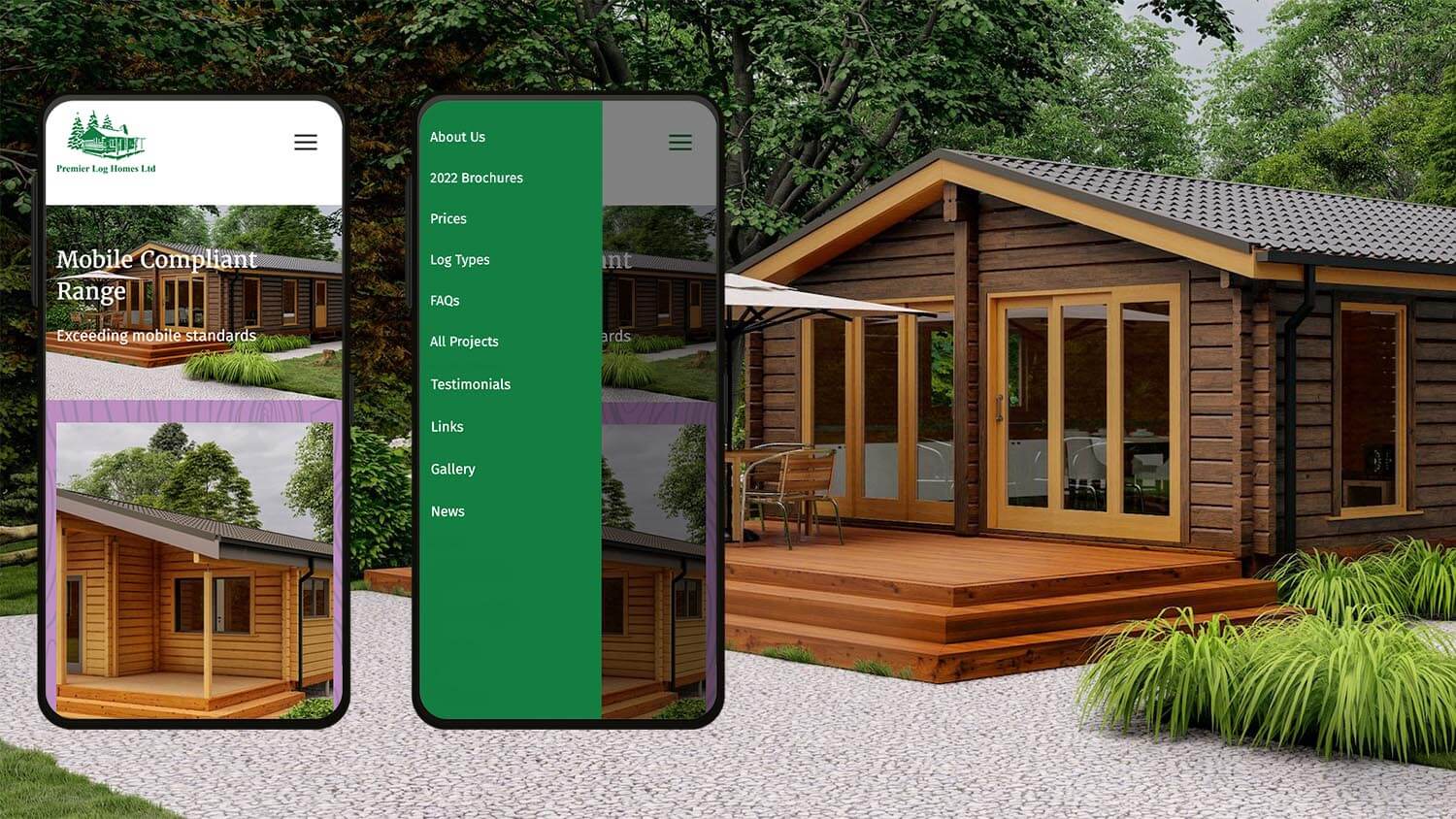 Premier Log Homes specialise in supplying and building log type structures. From Log Homes to Camping Pods all work is custom made, offering a range of services from supply for self build, through to full turnkey solution.
Lee, Managing Director at Premier Log Homes approached us in 2014 with the last of his money to spend on a company website. Since then we have worked on three iterations of the website and we still have a strong on-going relationship with Lee. We have also produced promotional folders and flyers for potential customers.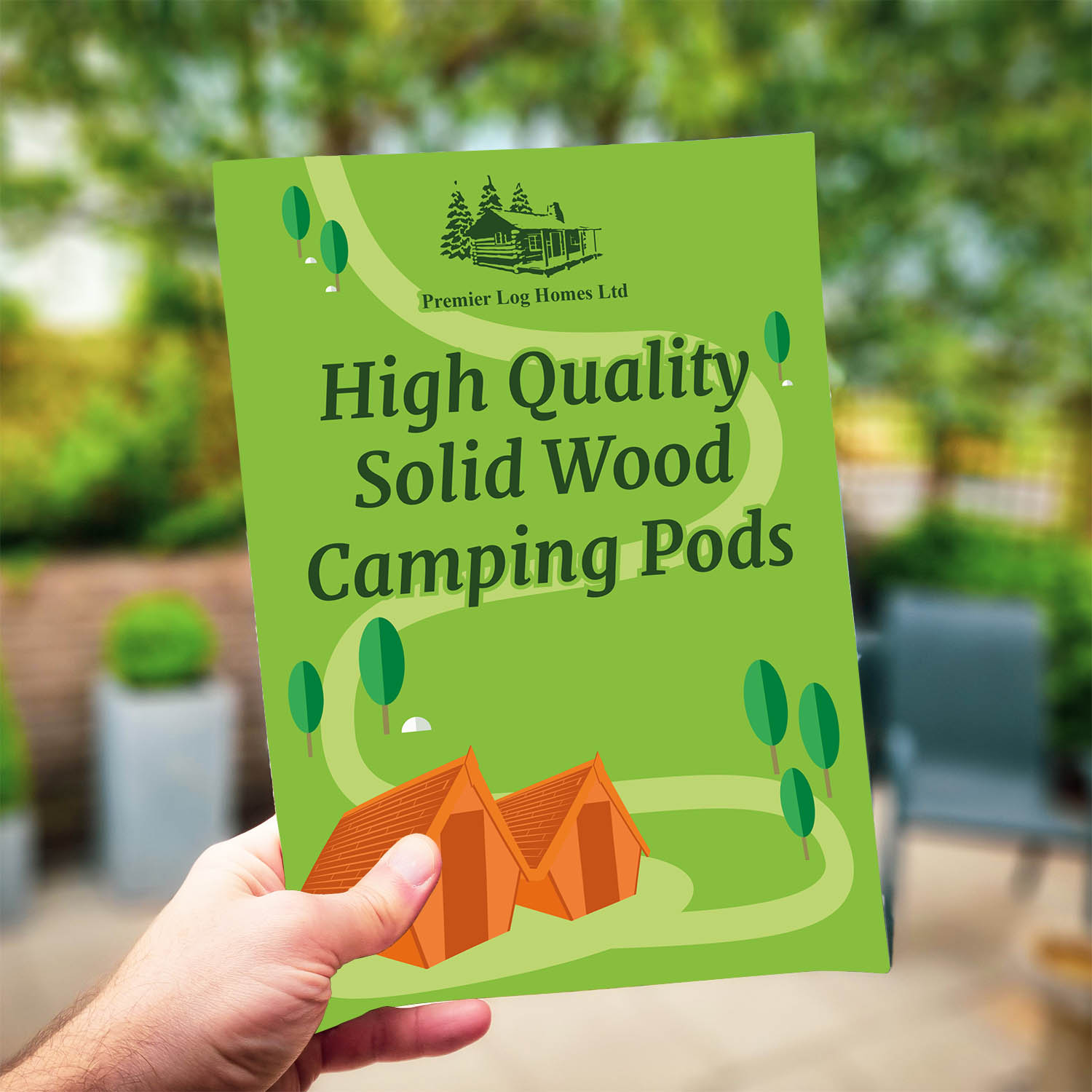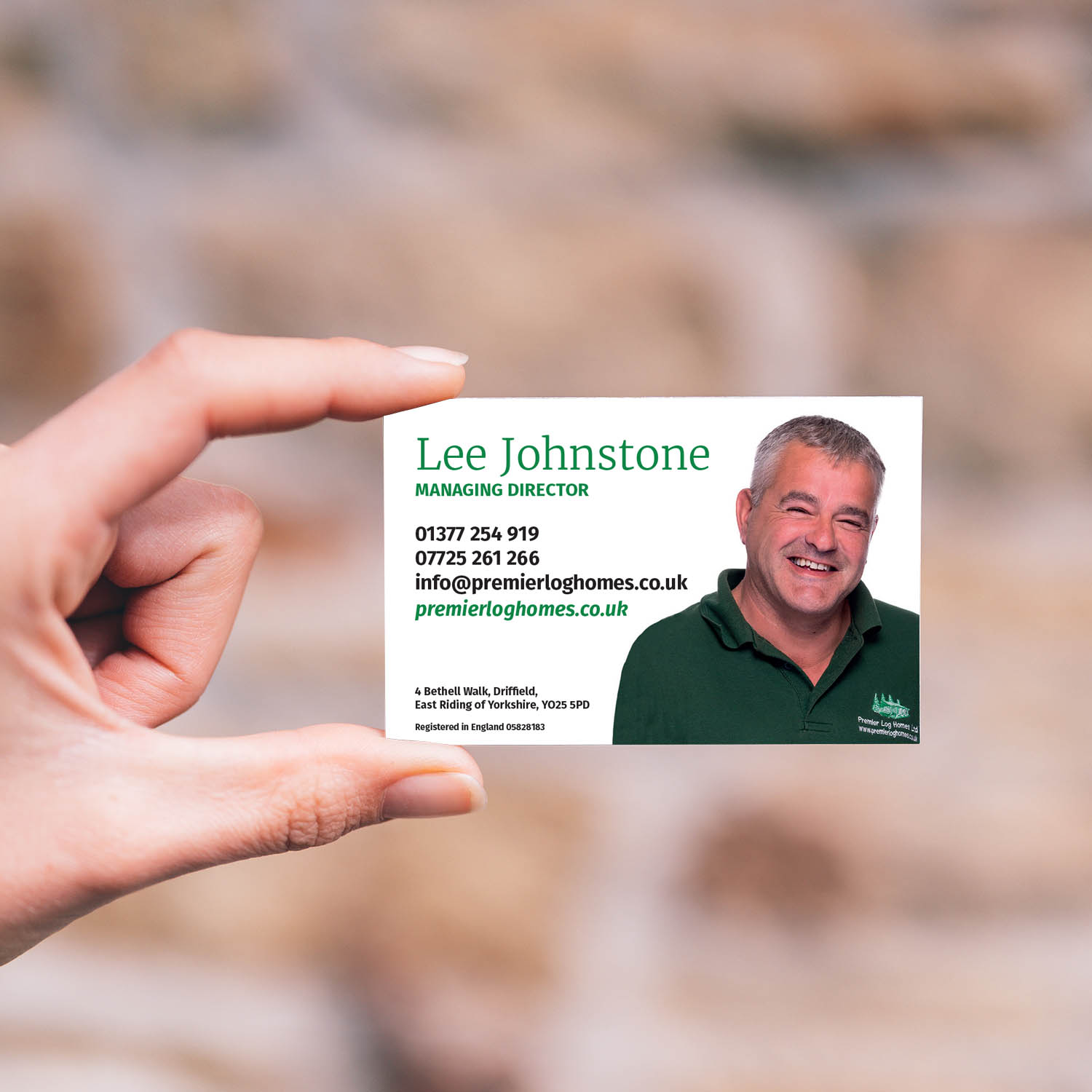 Web Services
We are pleased to have helped Premier Log Homes with their web presence since 2014. Since that time we have redesigned the site 3 times, twice on a custom platform and most recently along side a migration to WordPress. Key objectives for the site include lead generation across multiple markets and sharing up to date technical specifications.
Website Design
We have designed and developed the site several times. This means that we have worked close with Lee to develop a strong brand recognition throughout the years and are able to evolve his brand in the process. The new website caters for different audiences who will view the site from different sectors. We decided on colour co-ordinating the different sections of the site to allow the user journey to be stress-free and easily recognisable with other marketing collateral.
Responsive Development
Analytics revealed that the site was predominantly being viewed on mobile devices, it was important to build the site in a way that these users could access all the same information as when visiting on large screen device. The customers weren't changing, only their devices were. Responsive design enabled us to show the content in the best way, resulting in an increase of leads and improvement of placement on SERPs.
Website Migration
Effortlessly integrating recent projects across multiple sectors was a key focus of the most recent redesign. Manually updating landing pages with completed projects made site prone to stagnating. Premier Log Homes have always been keen to upload pictures and information on their recent builds, so pulling that fresh content automatically on to the relevant pages was an easy win.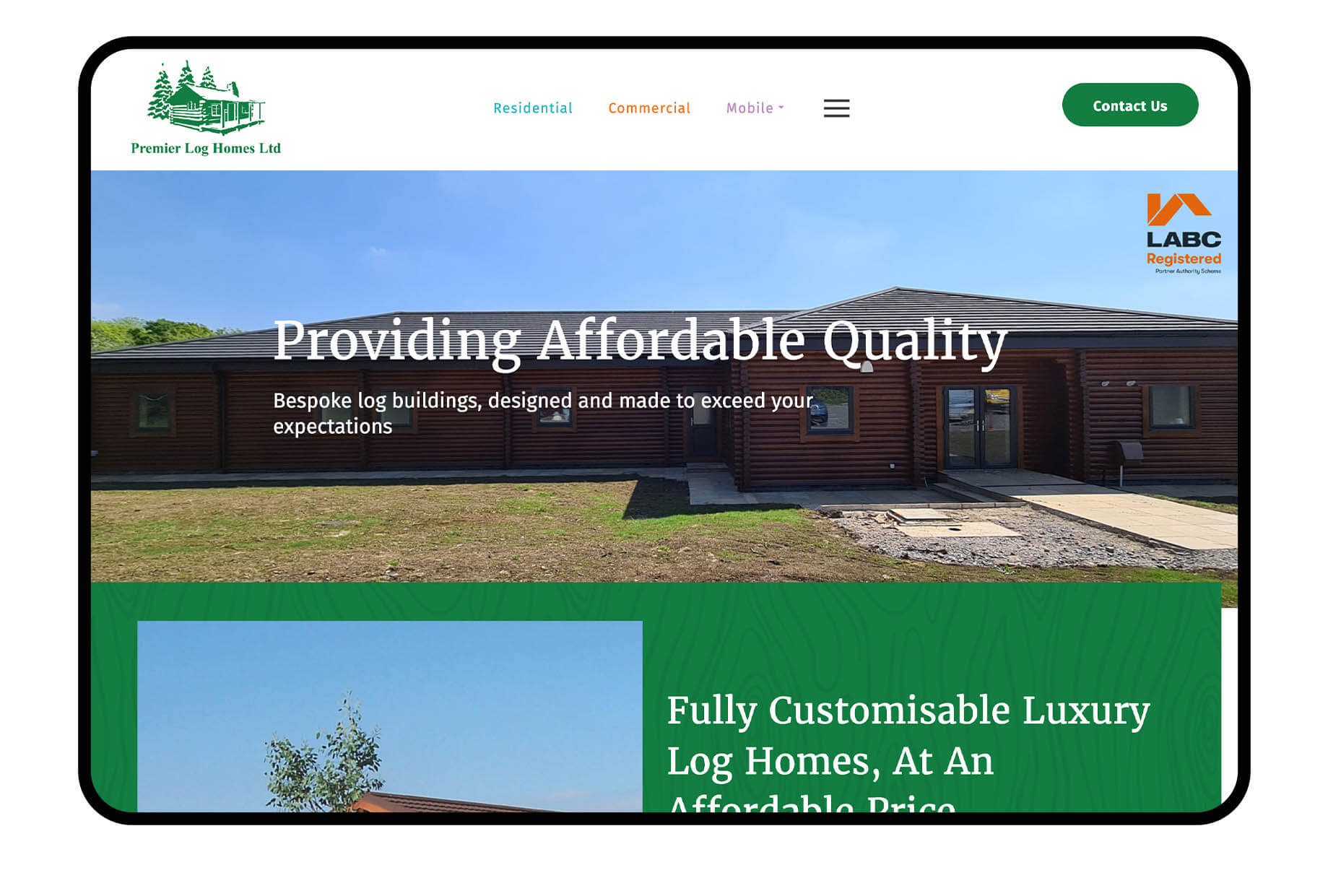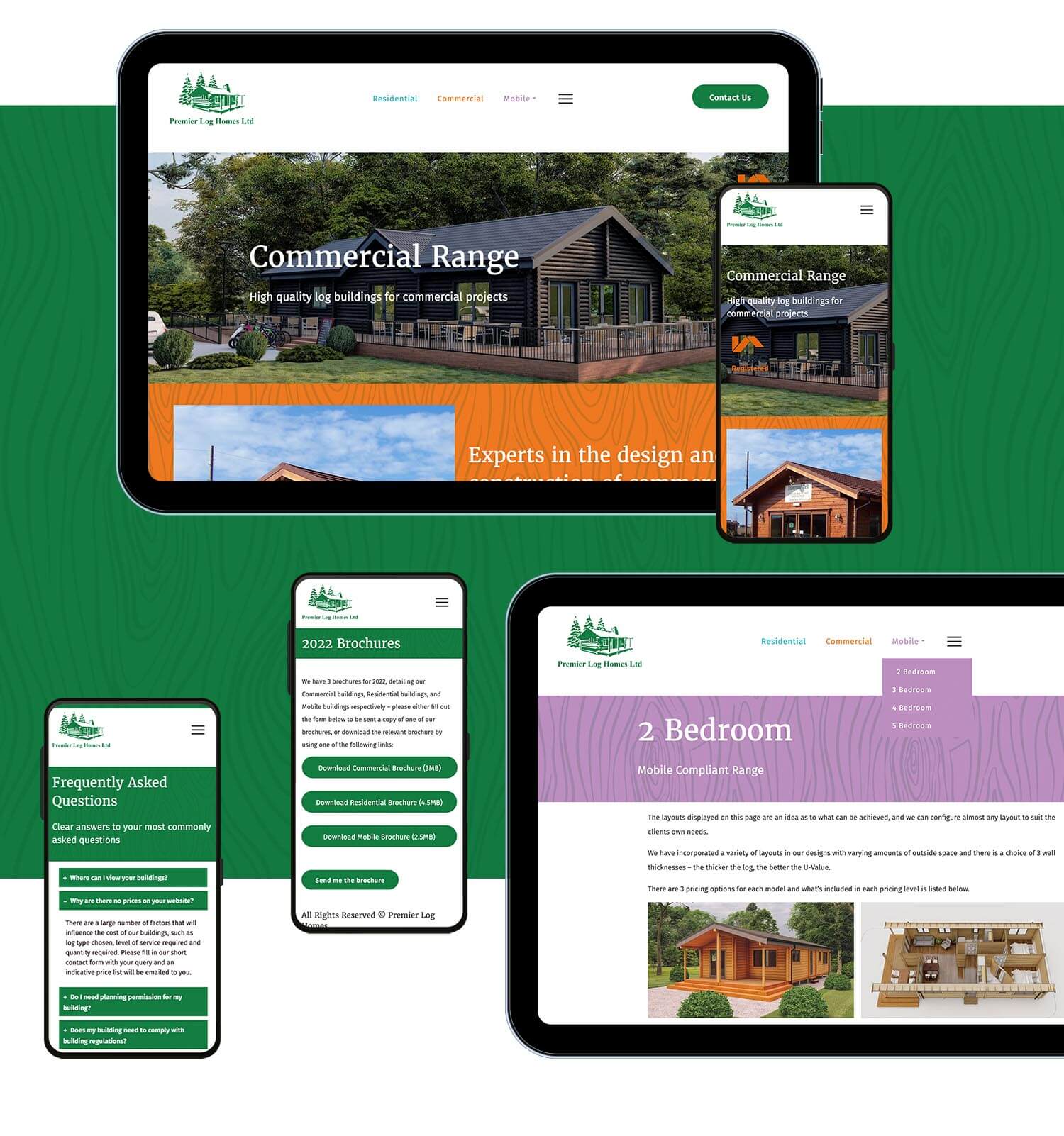 Creative Services
Over the years, we have worked with Premier Log Homes to create different printed materials to compliment his brand and website. We have worked on product and promotional folders with internal leaflets as well as flyers and now booklets.
Product & Promotional Booklets
We initially worked with Lee to create a folder and internal leaflets to represent a portfolio of his work and attract new customers. After a long discussion regarding requirements, design and format for the folder we worked on an initial design at the time to compliment the current website. At some point the folder and the internal leaflets became too 'bulky' and stressful for Lee to keep up with as the demand and page count kept rising. Because of this we decided to work on 3 different booklets designs to separate the difference sectors and use the colour co-ordination to tie in with the new website.
Promotional Print
As well as the folder design, at the time we created 'template' designs for the internal leaflets to keep consistency. The information was then added to the designs and content was written and proofread internally. Once the design had been signed off we collected prices from different sources and presented them to Lee. We also designed a mini flyer, when the folder design was used in the promotional printed material, Premier Log Homes had a side project they wanted to push to their customers, and having this flyer did the job.