Case Study
– Website Design & Development
– Hosting
– Graphic Design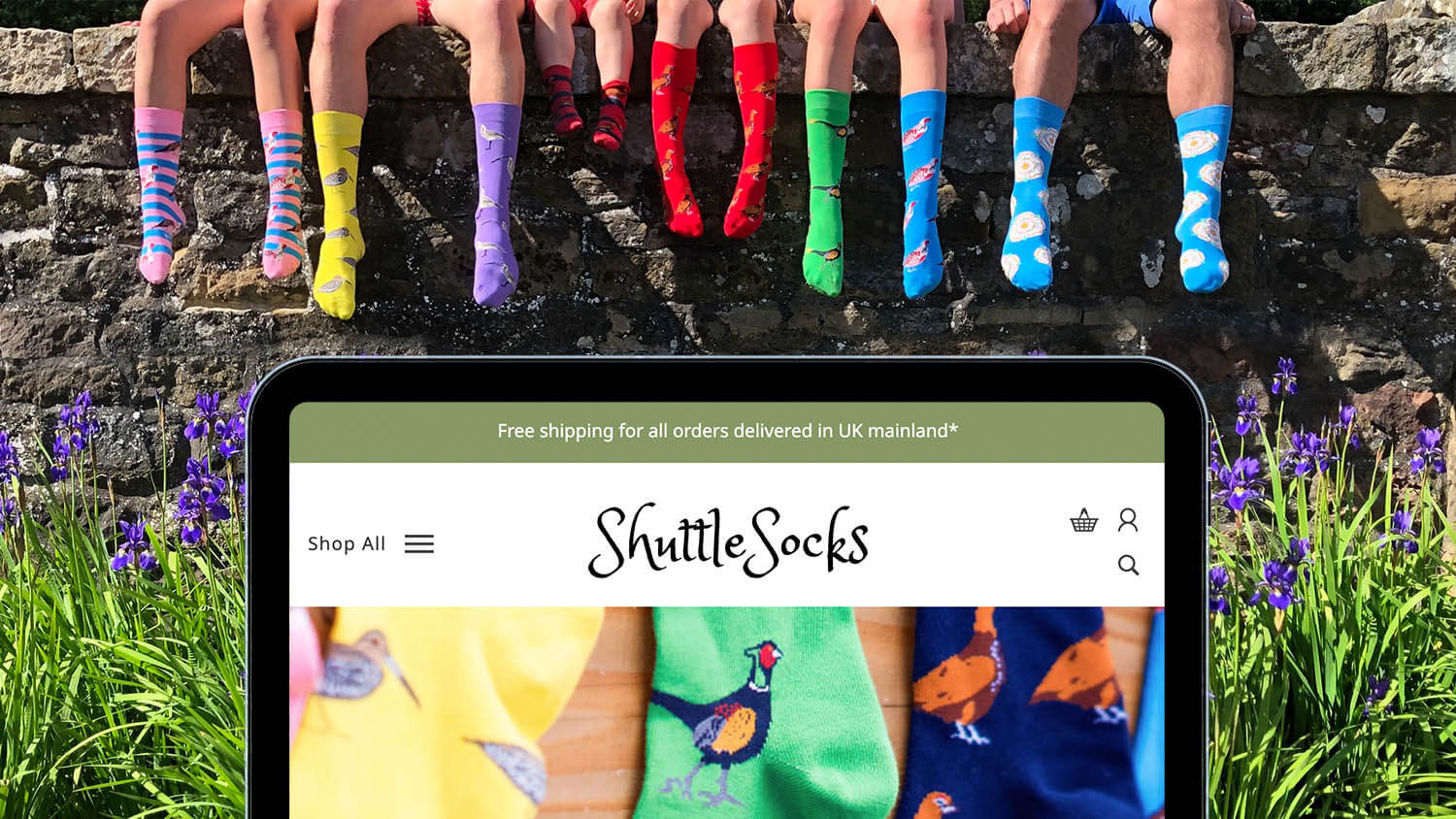 ShuttleSocks is a family run company who design socks that 'stand out from the crowd'. Based in the North Yorks Moors they take pride in their unique and eye-catching wildlife-themed socks, ideal for all the family.
We were approached by ShuttleSocks to design and develop a new website that would enable their growing wholesale customer base to place orders online, as well as helping to facilitate the continued growth of their B2C online sales. We worked closely with ShuttleSocks to create a seamless e-commerce experience for both their wholesale and private customers, while conveying their unique brand and ethos.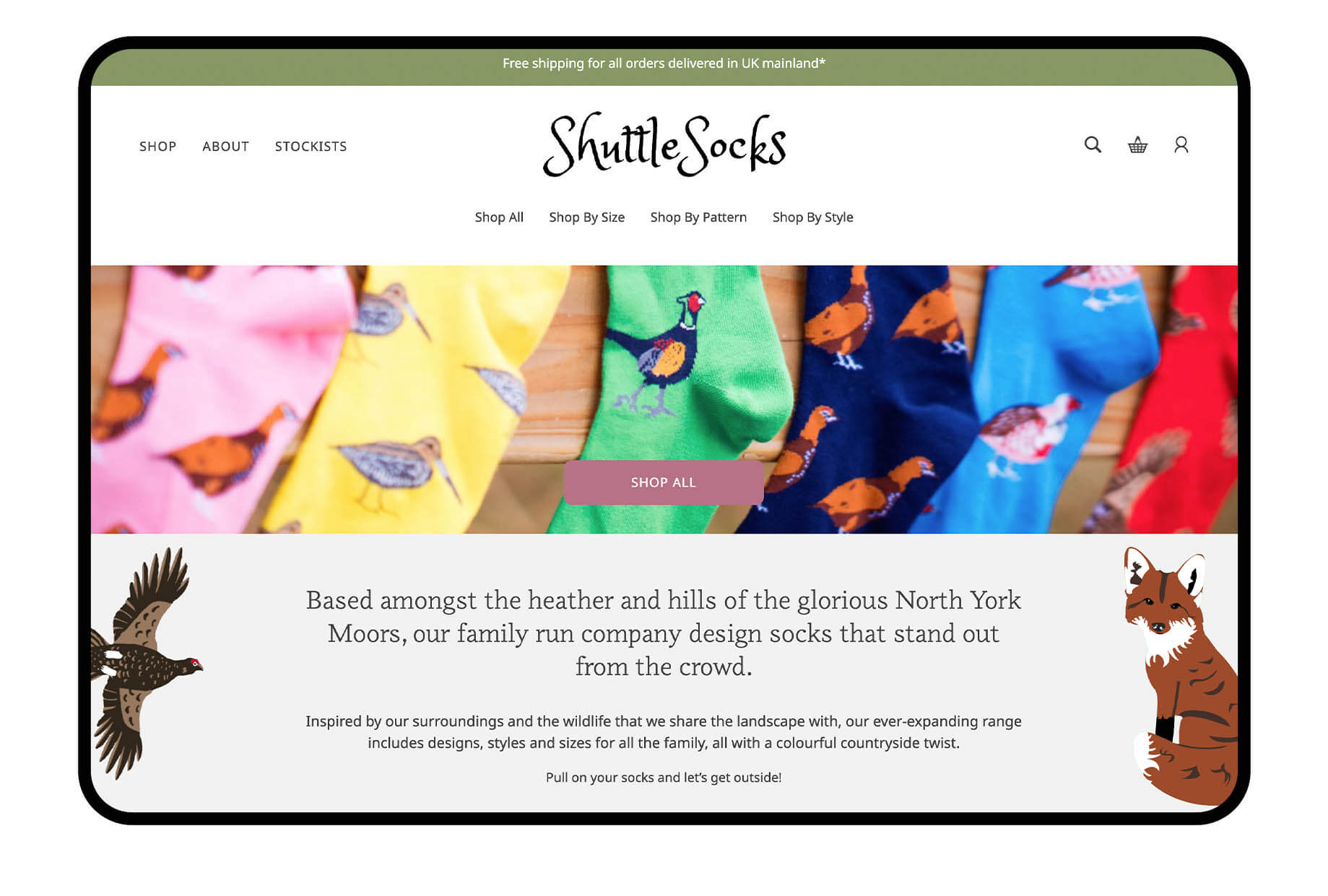 Web Services
Having a great product is only half the battle; when ShuttleSocks' B2C and B2B sales started to increase rapidly, the website needed to do more to help with the admin of sales and logistics.
The initial 'toe in the water' WIX site had served its dues, and it was time to upgrade to have systems in place that could handle stock control, dynamic pricing and customer communication.
E-commerce Design
We approached the website design by having an initial discussion with Clover on how she wanted to move the business forward with the new website, as she did like some elements of her previous website design. With Shuttlesocks already having a very strong brand and ethos we were able to create a website design that complimented this as well as being suitable for an e-commerce experience for users. Since the socks are unique and vibrant we wanted to use colour sparingly on the website so that the socks weren't overpowered by the design, but include the earthy green and heather pink to reflect the strong brand.
Wholesale ready e-commerce
ShuttleSocks not only sell on line but also through stockists and in-person. The website needs to be able to allow stockists to sign up and access wholesale tiered pricing and delivery. Sales need to sync automatically with their Zettle account: pushing SKUs, prices and inventory to make sure that stock is kept up to date and accurate. Integrated social media needed to drive B2C traffic, and customer communication on new orders, dispatched orders, even refunds and returns all need to be as automated as possible. We delivered on all these objectives and more with this fun and mobile friendly new e-commerce website.
Icon Design
The socks have distinctive animals and imagery used across the different ranges, we wanted to include this across the website to keep the theme. From this we created an outlined version of each different range to act as icons, these were then used on the homepage as category filters to help the user experience when landing on the website.