Case Study
Staal Smokehouse
– E-commerce Website Design & Development
– Digital Strategy
– Copywriting
– Hosting
– Photography
– Packaging Design
– Graphic Design
– Email Marketing
"It's great working with Holler Marketing and we can highly recommend them.
They keep our website looking fresh and have designed packaging and promotional material for us. Thank you."
Georgina Staal, Owner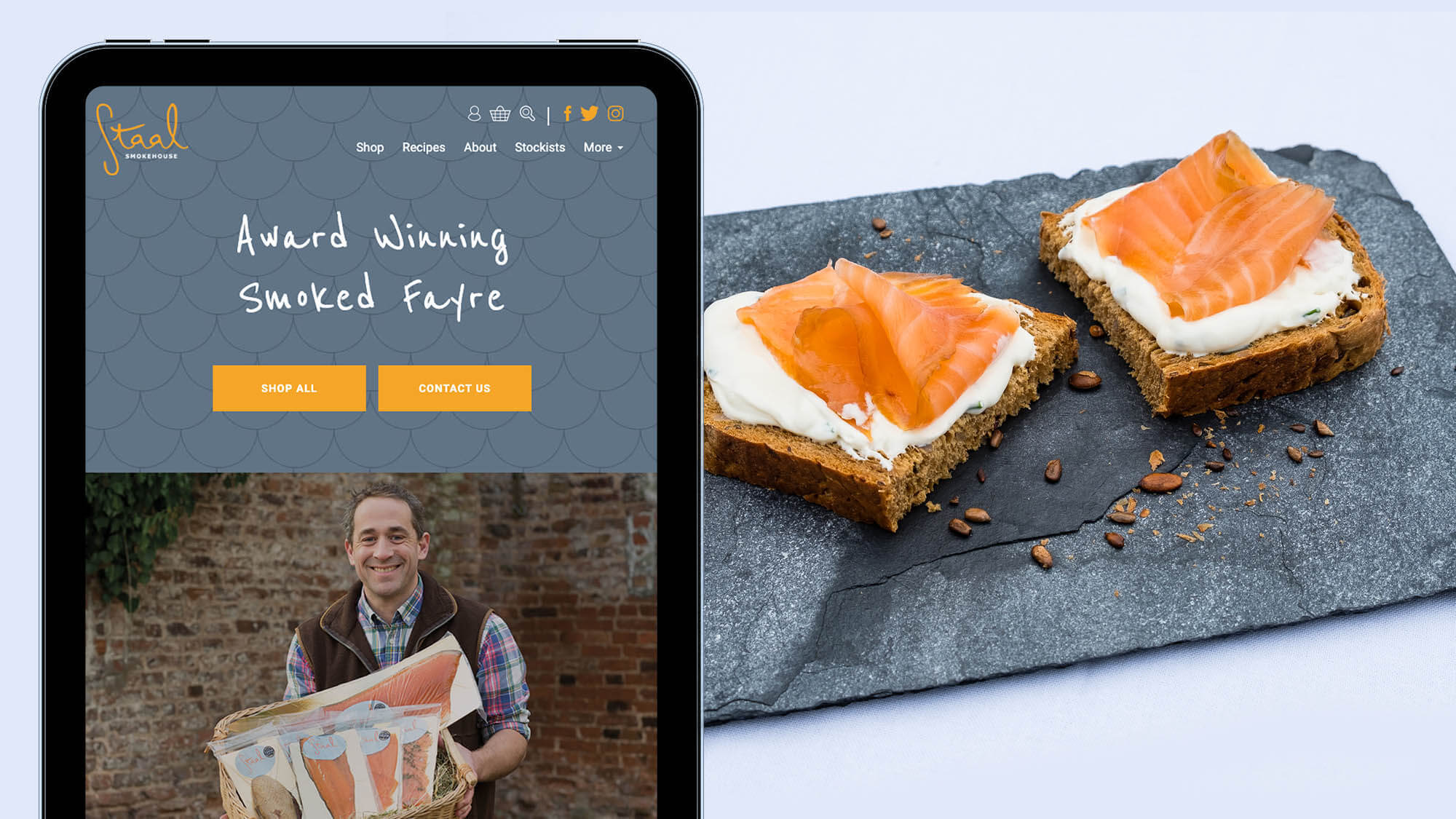 Staal Smokehouse is an award-winning artisan smokehouse based outside of Beverley in East Yorkshire. The family-run business produces and sells high-quality smoked products to trade customers and the general public, through their online shop and direct sales.
We have had a close working relationship with Staal since 2016, when they approached us during their search for a new agency to maintain and develop their existing website. We are delighted to have been able to work with Staal owners Georgina and Justin on a wide range of projects so far, including marketing strategies, printed marketing materials (including flyers, a brochure, and exhibition banners), product photography, a complete redesign of their product packaging, and a new fully functioning e-commerce website.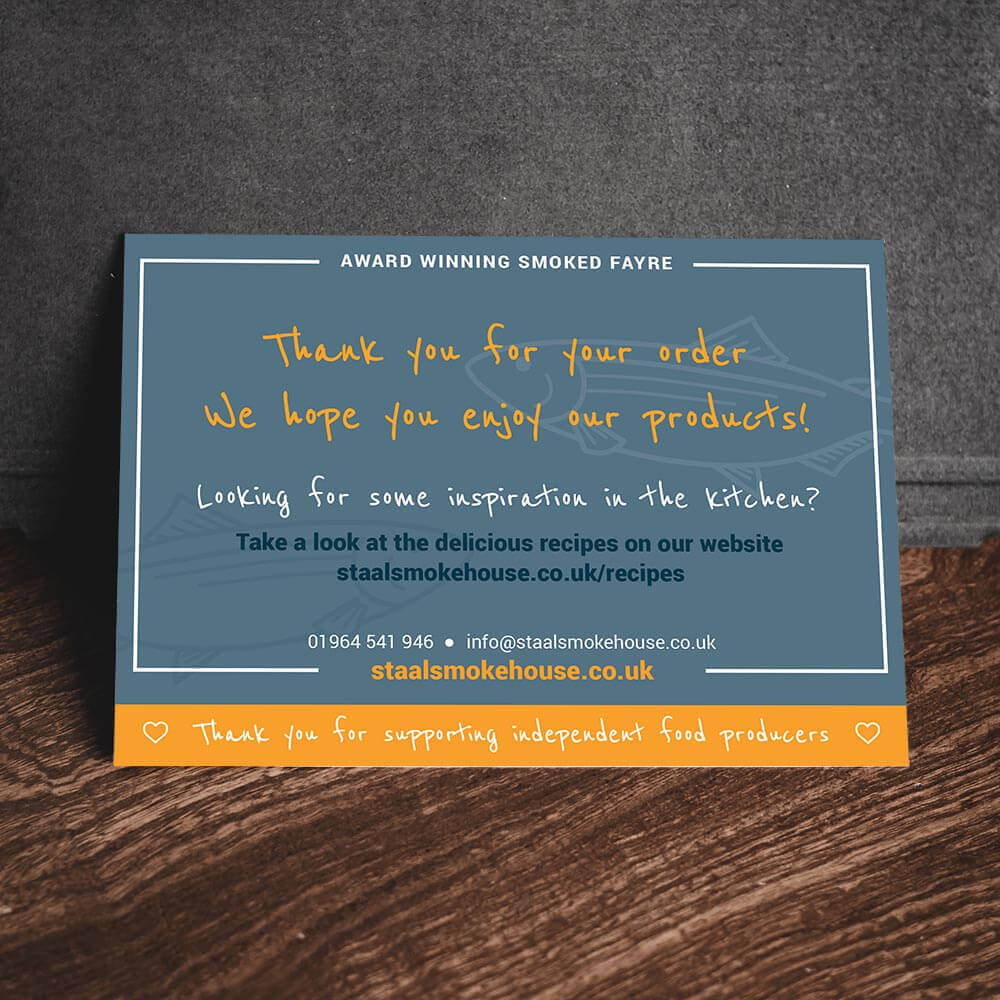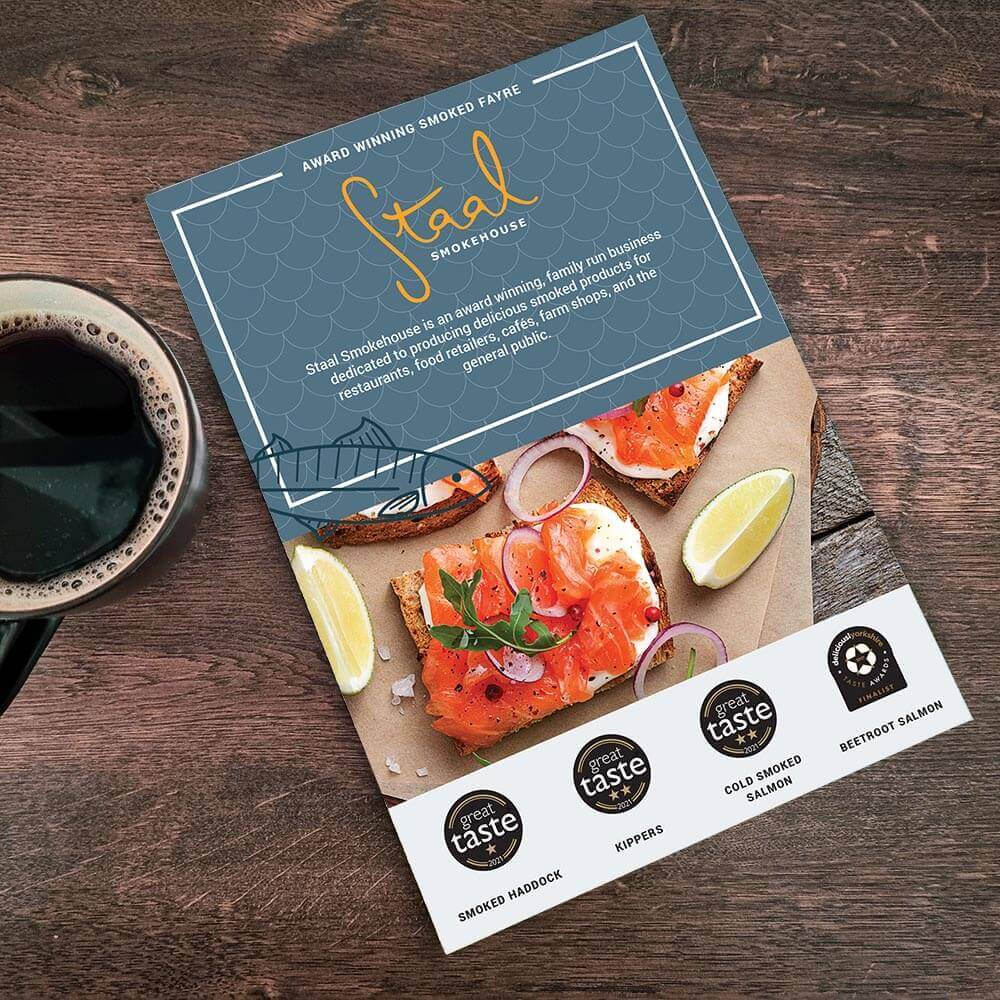 Web Services
Staal Smokehouse had an existing website and were looking for a new partner to help them manage, maintain, and develop the website on an ongoing basis. By early 2018 it had become clear from Google Analytics results that the website was in need of a refresh to maintain and increase customer engagement, and so it was decided that new design concepts were required with a cleaner, more modern look and feel.
E-commerce Design
The original Staal site wasn't in-keeping with the brand of the company and the design was very dated. We worked close with Staal to come up with a unique concept that would be easily adaptable for the future. The e-commerce design has incorporated the strong brand of the company paired with a relaxing and straightforward user journey. The new website went live in March 2019 and has been extremely well received over the years as it has grown with the business.
E-commerce Development
We inherited the site with Woocommerce already running in 2016. The first order for this set up was taken in 2013, illustrating the longevity of this platform. Since adopting it, we removed the bloated theme, made numerous layout and style improvements, incorporated new features, kept up to date with all new security releases and developed custom functionality including automated delivery date pickers and specialised promotion rules.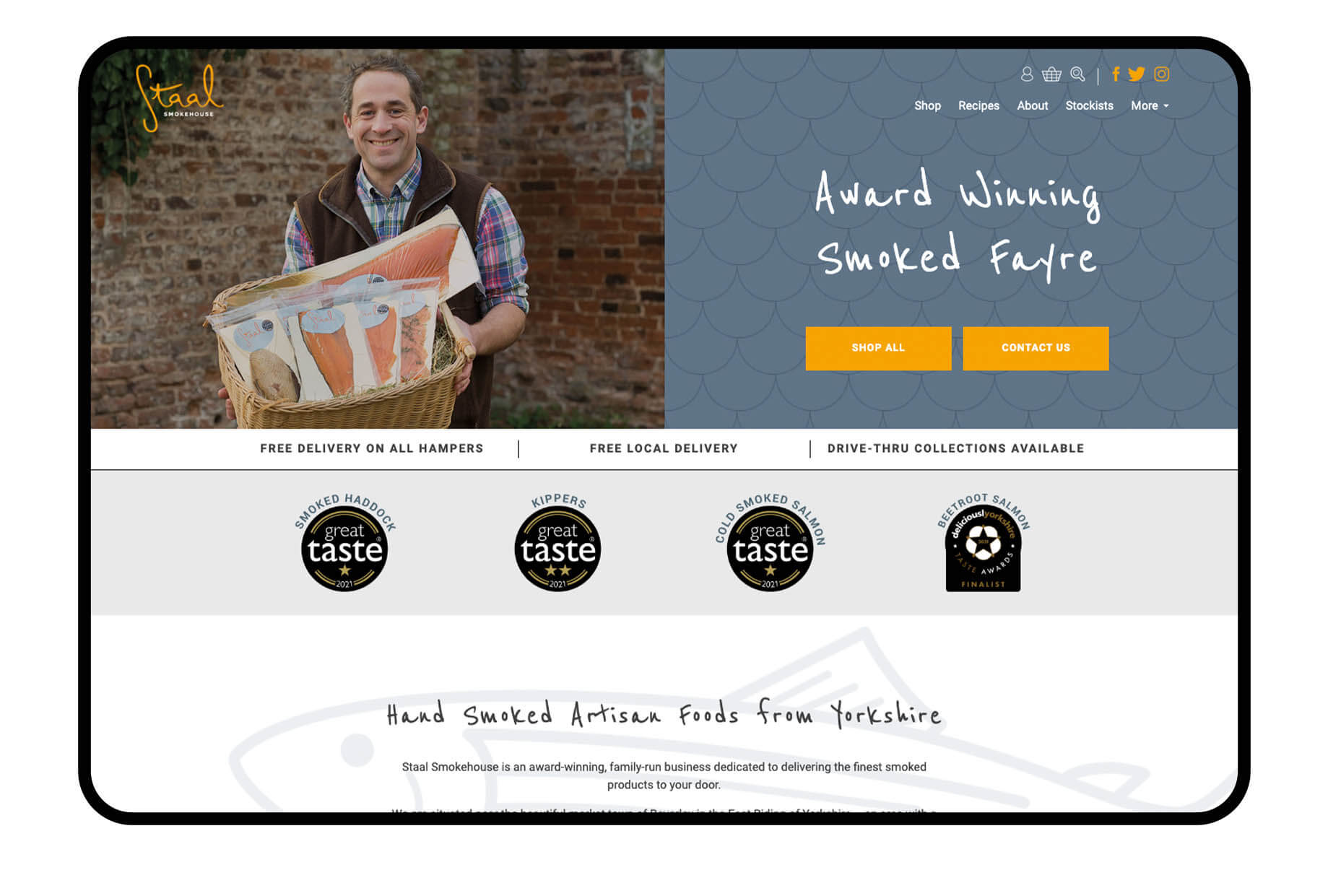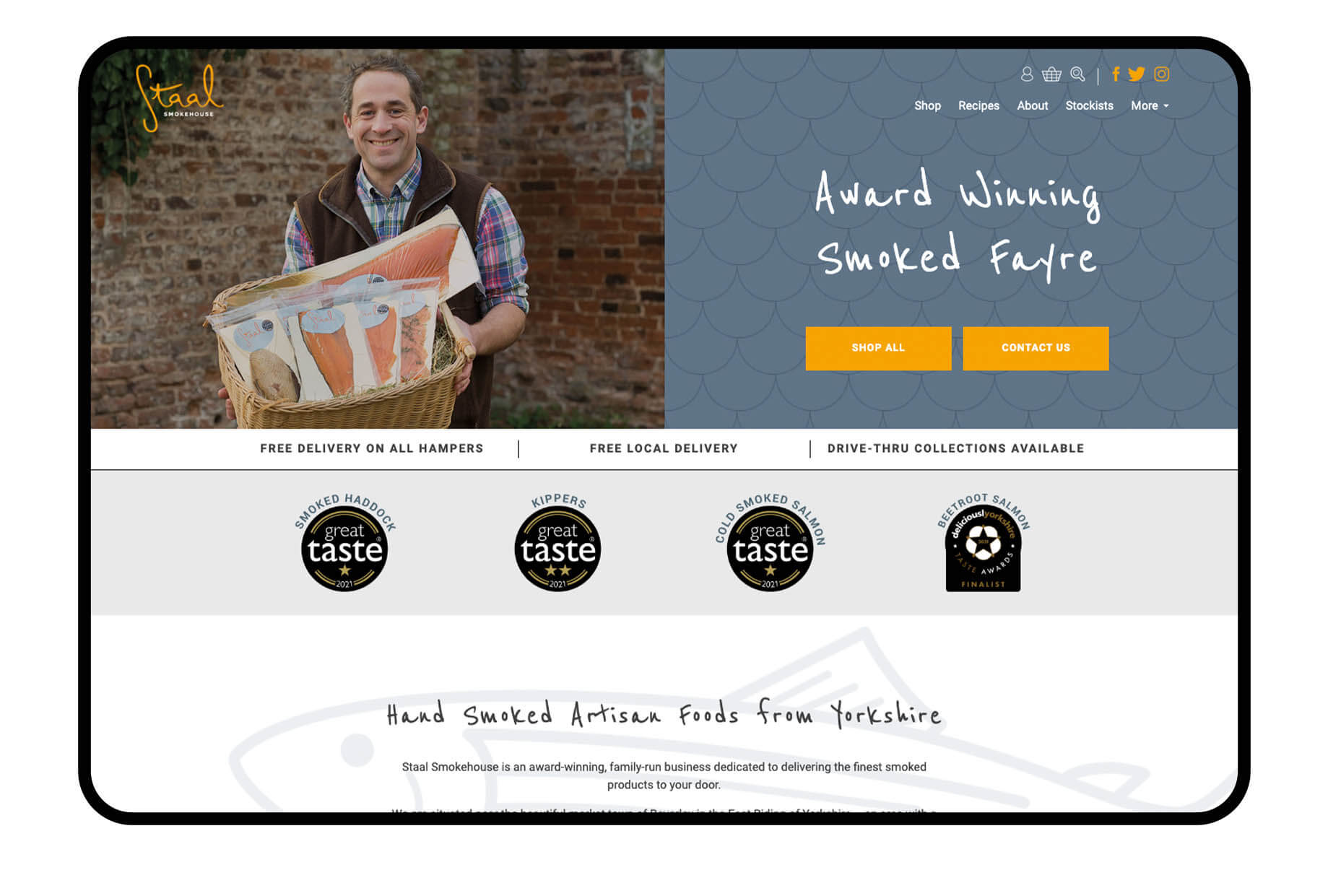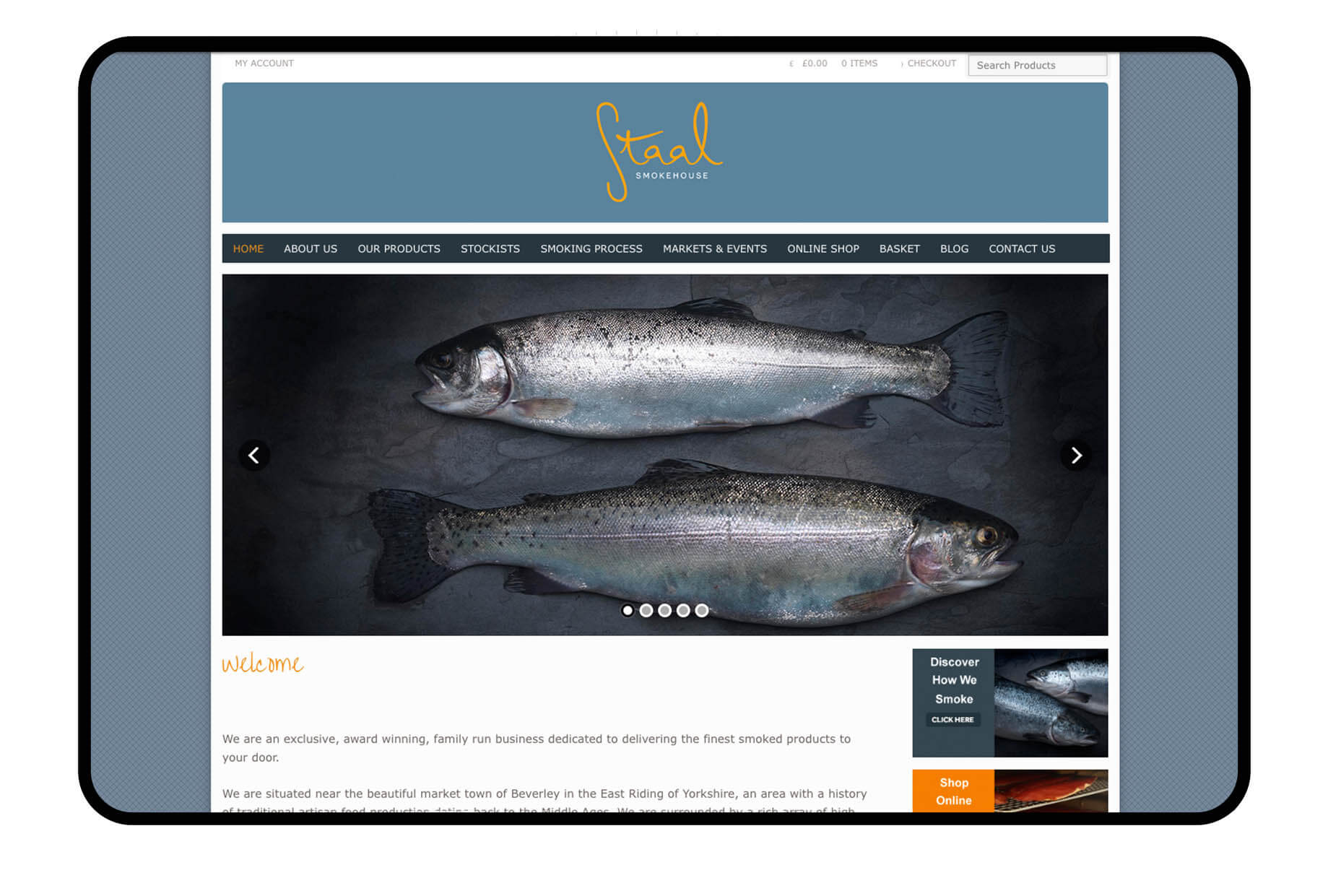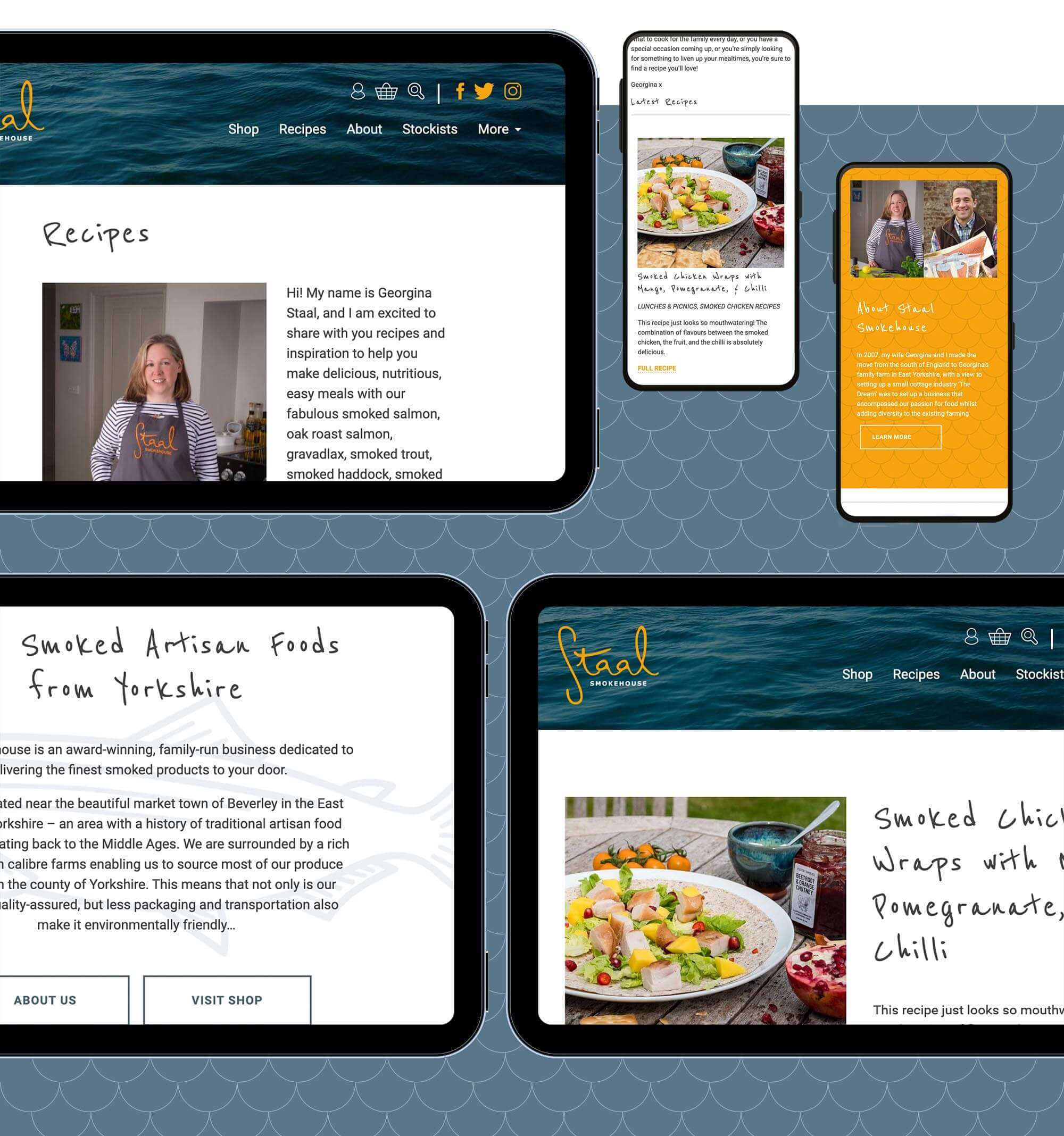 STRATEGY SERVICES
We have also worked with Staal Smokehouse to help change their brand image from one of exclusivity (which we felt was resulting in people seeing their products as 'only for special occasions') to one that resonated more with their target audience and reinforced the idea of their products being 'great for everyday'.
Digital Strategy
A new strategy was devised which focused on promoting the family-run/family-friendly aspects of the business, and re-educating their customers and potential customers about the versatility of their products. A new recipe section was introduced on the website with new 'lifestyle' photography for the product listings, both of which were intended to give people inspiration on how to use the products for a wide range of occasions.
We recommended that Georgina have a more prominent presence on the website by becoming the face of the new recipe section. Conveying her real-life role as a working parent with family and friends to cater for has made the brand more relatable, and further supports the message that Staal Smokehouse is truly a family business.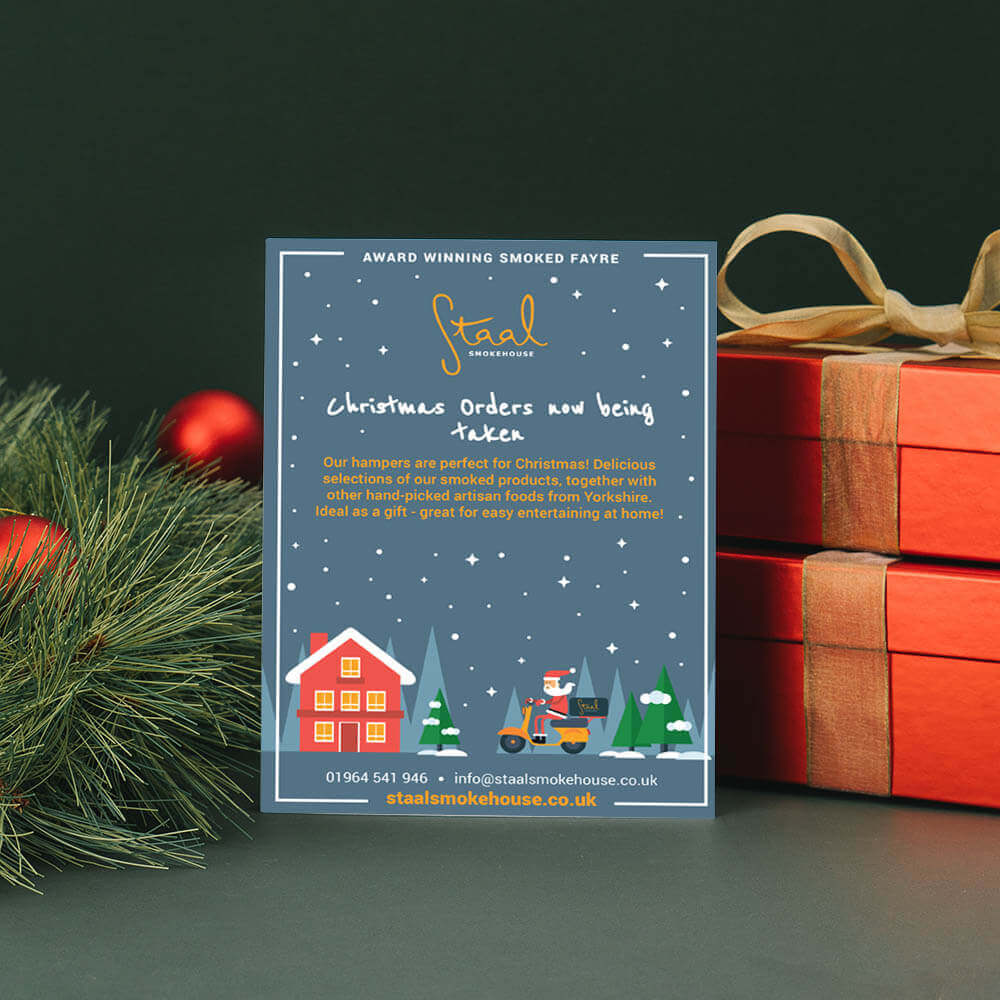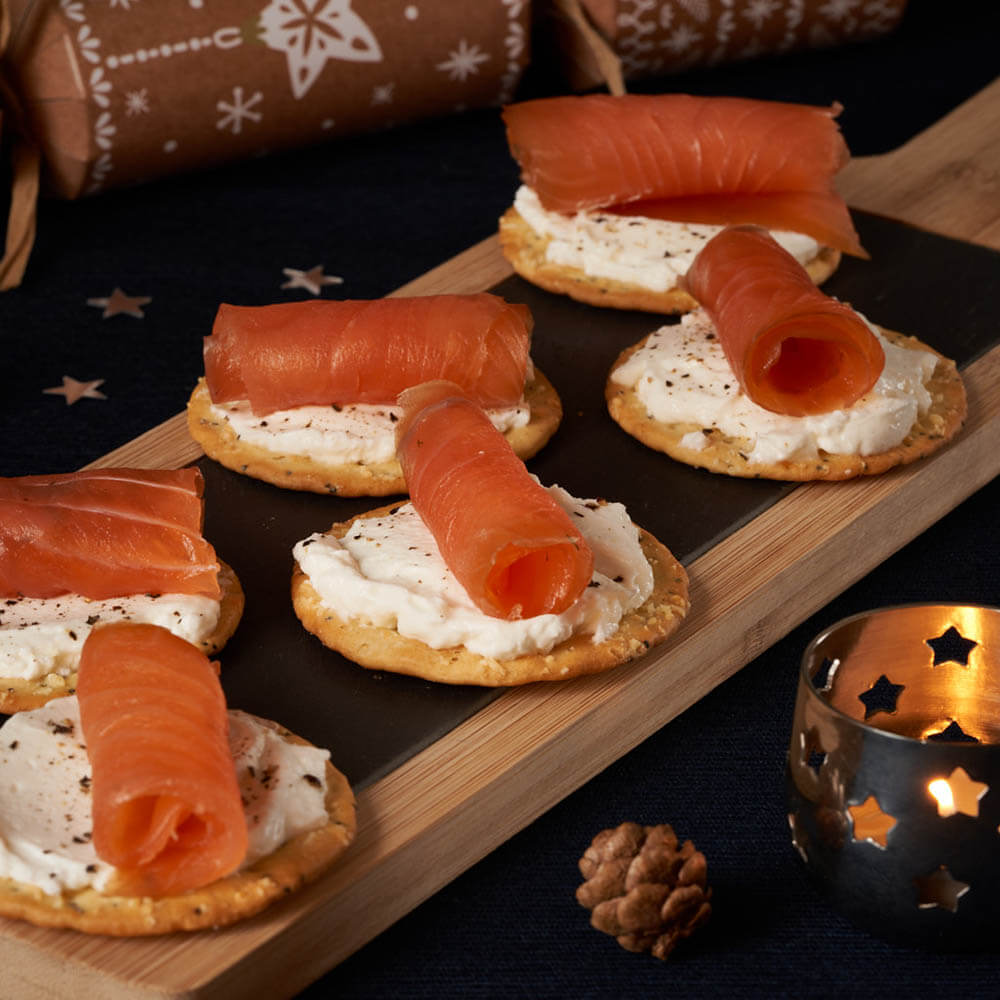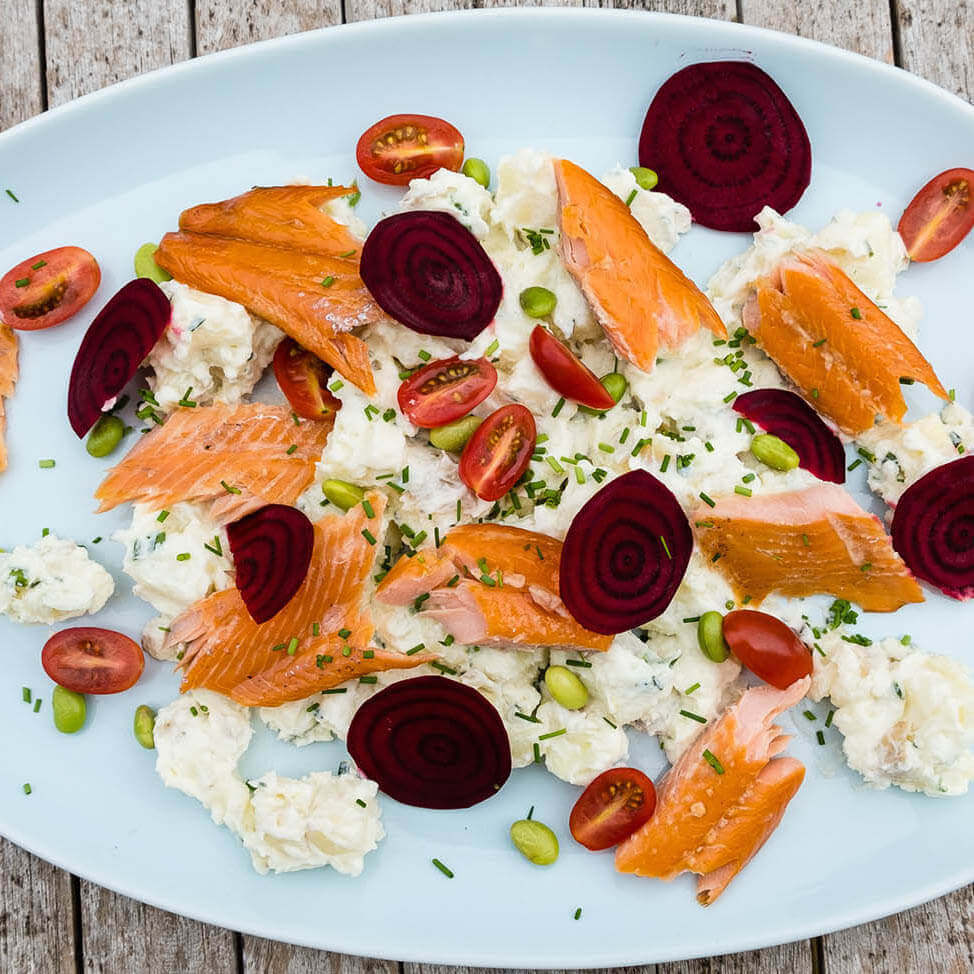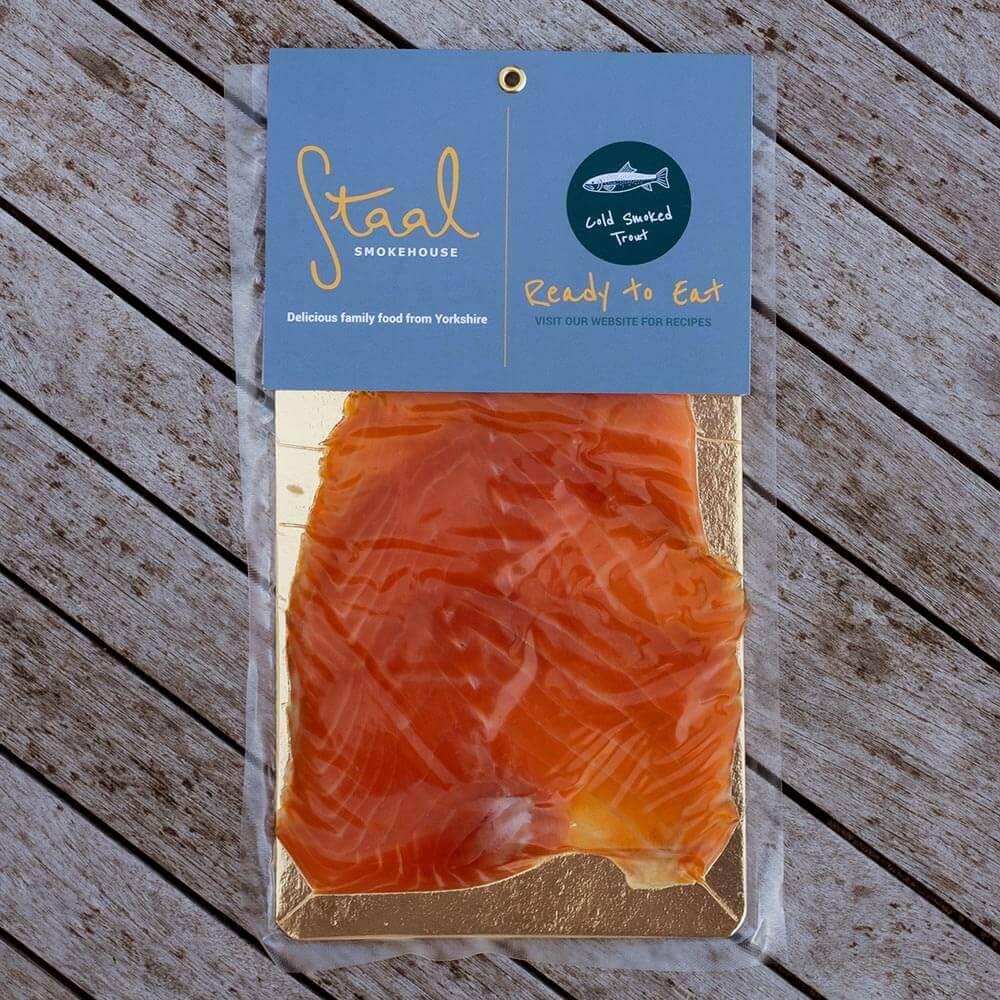 Creative Services
Staal didn't have a consistent style and 'look and feel' across their printed materials. This meant that the brand recognition wasn't strong across the company and made the brand look amateurish. Over the years we have worked closely with Staal to create a strong brand recognition across all their printed materials.
Photography
Prior to the photoshoot, recipes and dishes were devised that would show each product to its best advantage, and various props were acquired (many of which came from Georgina's kitchen!). On the day, the natural light in the garden was ideal and Georgina turned the mouthwatering products into the delicious and inspirational dishes that are now seen across their website and other marketing materials.
Graphic Design
Since we started working with Staal we have completed multiple different graphic design projects from online to printed material. Since 2018 we have been working with the client to create consistent and exciting designs that not only serve their purpose, such as trade booklets, but also create a strong brand recognition. Over the years we have been evolving the Staal brand to be more contemporary, whilst keeping iconic design references which are very noticeable in the brand ethos.
Packaging Design
On top of the graphic design work, we have also worked closely with Staal to create food safe packaging that works well in cold and freezing temperatures. It was important for us to research printers to use correct inks that wouldn't compromise either the product or the packaging. The packaging was to be used across different products to keep the cost down but also make the brand and product noticeable, we achieved this by using unique stickers for each product which included the name and illustration of the product.