Case Study
– Website Design & Development
– Hosting
– Photography
– Video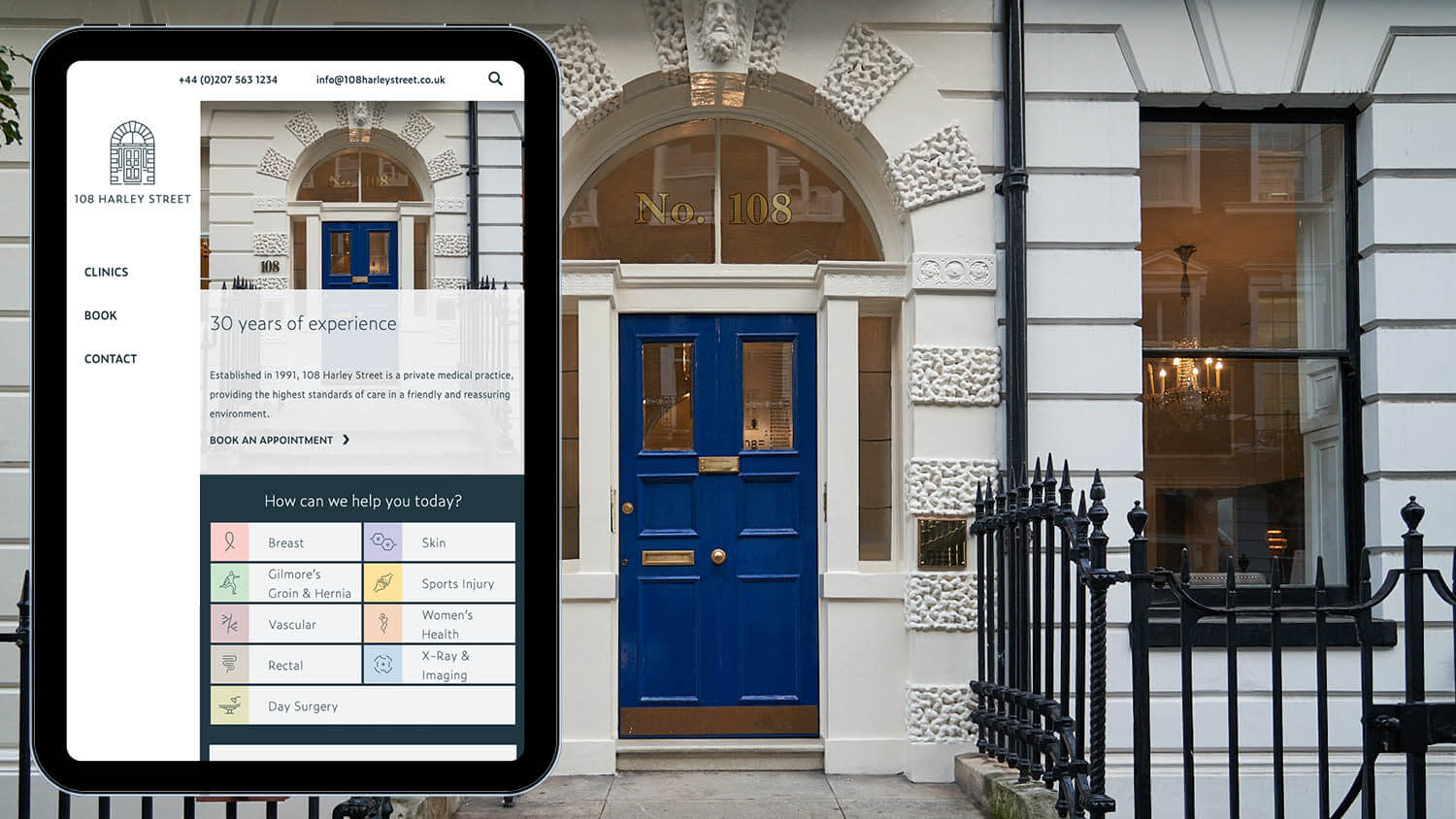 108 Harley Street are a private medical practice located on the famous Harley Street in London. They provide the highest standard of care spread across 9 different clinics.
We were tasked to overhaul 108's brand and web presence. The new website needed to be informative, modern, and be easy to navigate for patients looking for medical information or to book a consultation. It also needed to be easy for the admin team to keep updated with new content.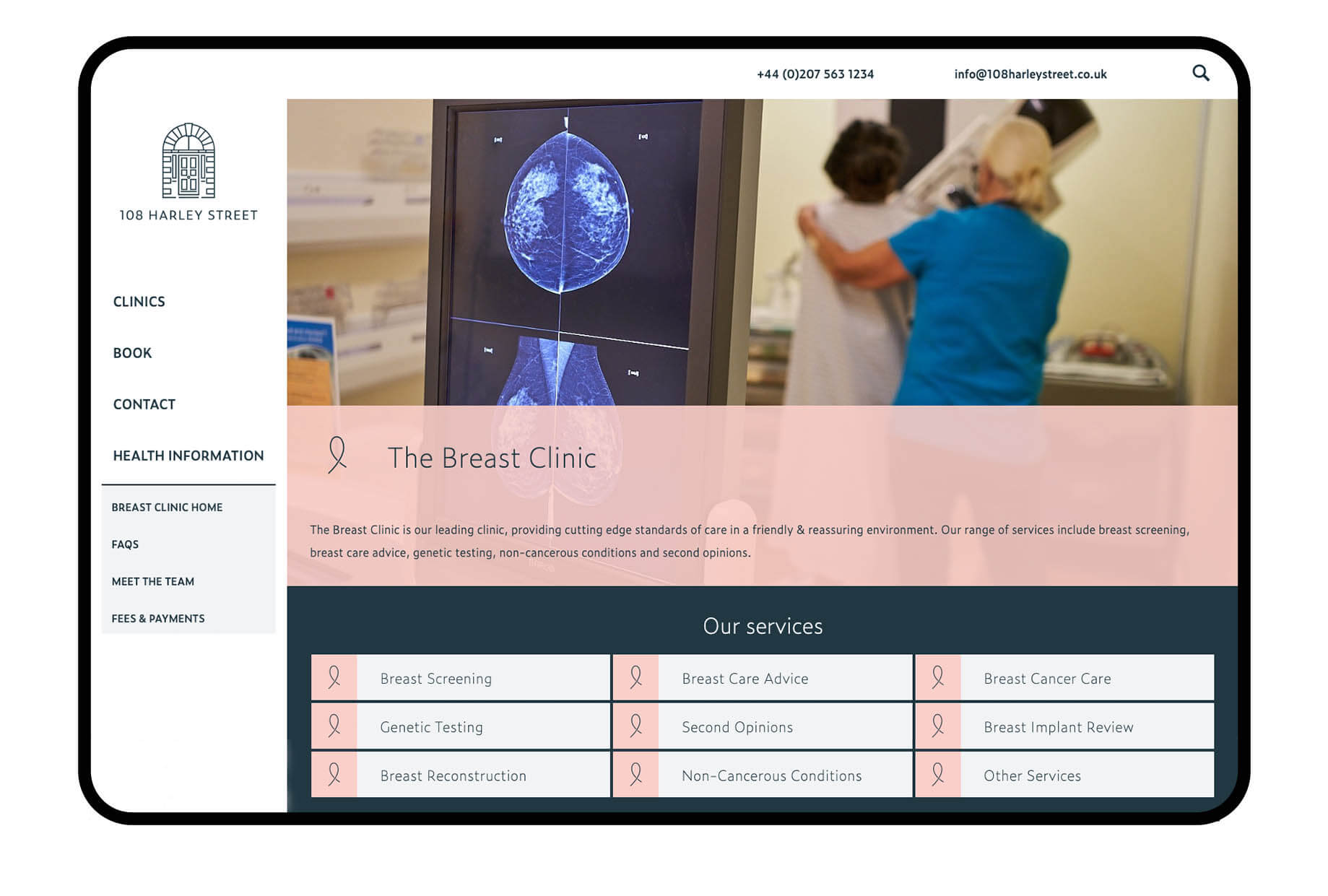 Web Services
108 Harley Street have always invested in their web presence, and had always provided high quality content for their users. As the site evolved it spanned a number of different domain names which started to cause SEO complications, e.g. duplicate content and dividing efforts to build good appearance on SERPs.
Website Design
Key objectives included helping users find the information they need across hundreds of different articles and pages, quickly book appointments, and communicate the wealth of knowledge and expertise to both patients and medical professionals alike.
Website Development
We worked on a number of unique features to aid user experience, search engine optimisation and avoid data duplication. E.g. Unfamiliar medical terms could increase patient anxiety, so we developed an SEO friendly way of injecting supporting information to the page on request, allowing the user to understand complex terms or acronyms without leaving the main body of content.