Case Study
Wold View Farm
– Website Design & Development
– Marketing Strategy
– Digital Strategy
– Graphic Design
– Photography
– Google Rankings
– Copywriting
– Hosting
"We are a new business that provides a wedding barn and 3 log cabins for hire. We engaged Holler to set up our website and help us with marketing activities.
We have been extremely pleased with the services Holler Marketing have provided – nothing has been too much trouble and they have actually delivered far more than what we originally envisioned. Michele has really driven our marketing strategy and helped us drive sales and engagement, Sophie & Jemima have been brilliant at creating documents such as brochures and helping us with social media, and Mark has taken some amazing photos for the website and other promotional material.
We have a great relationship with Holler Marketing and it is a real comfort to us to know that we can draw on their specialist knowledge and expertise whenever we need to. They have gone to great lengths to really understand our business and what we are trying to achieve which puts them in a great position to provide invaluable support for us.
We would highly recommend."
Laura & Daniel Goodlad, Owners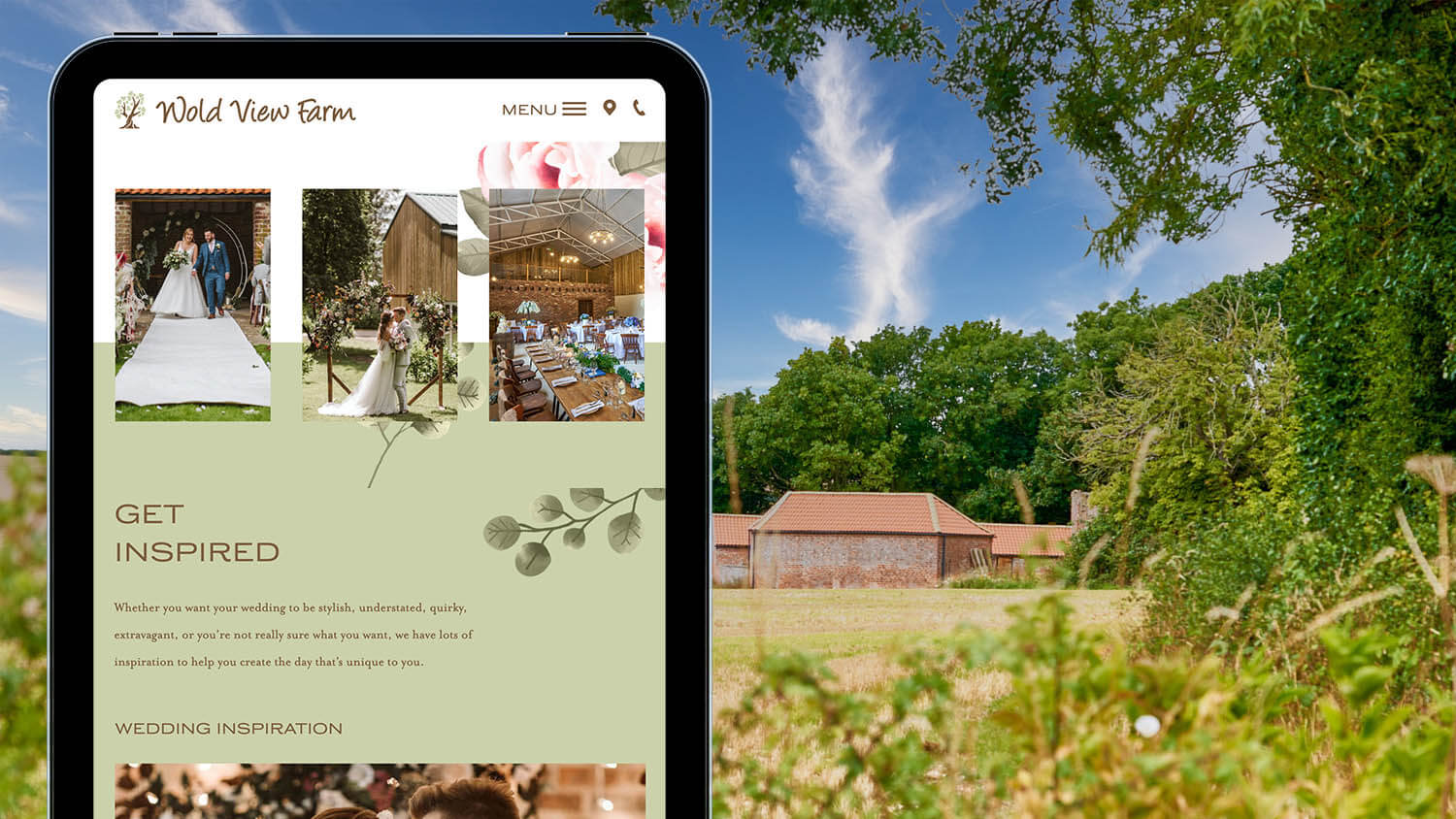 Wold View Farm is an idyllic wedding venue with holiday lodges in the beautiful Yorkshire Wolds.
The owners, Laura and Daniel, contacted us in early 2020 when the wedding barn was still under restoration and the holiday lodges were under construction. They knew they needed to invest in marketing for their new venture from the start, and we were delighted when they chose us to work with them on such an exciting project.
The first task was to create branding and a website that would showcase both sides of the business, and would reflect not only their stunning location but also the attention to detail that they put into their venue and accommodation. Subsequently we have worked with them on a wide-ranging online and offline marketing strategy, including ongoing website enhancements, social media (plus paid ads), photography, online directory listings, and printed marketing materials (including a 24-page brochure and signage).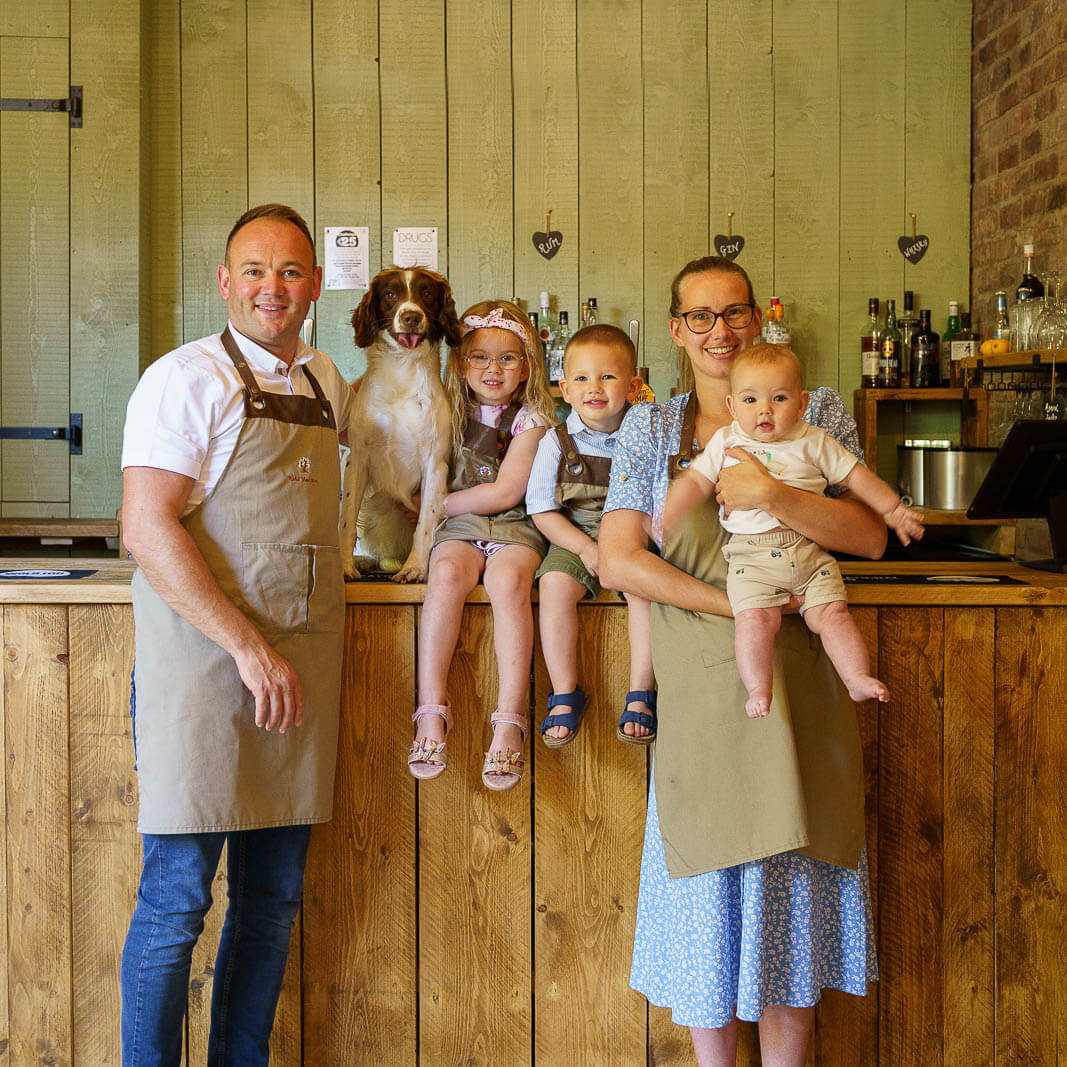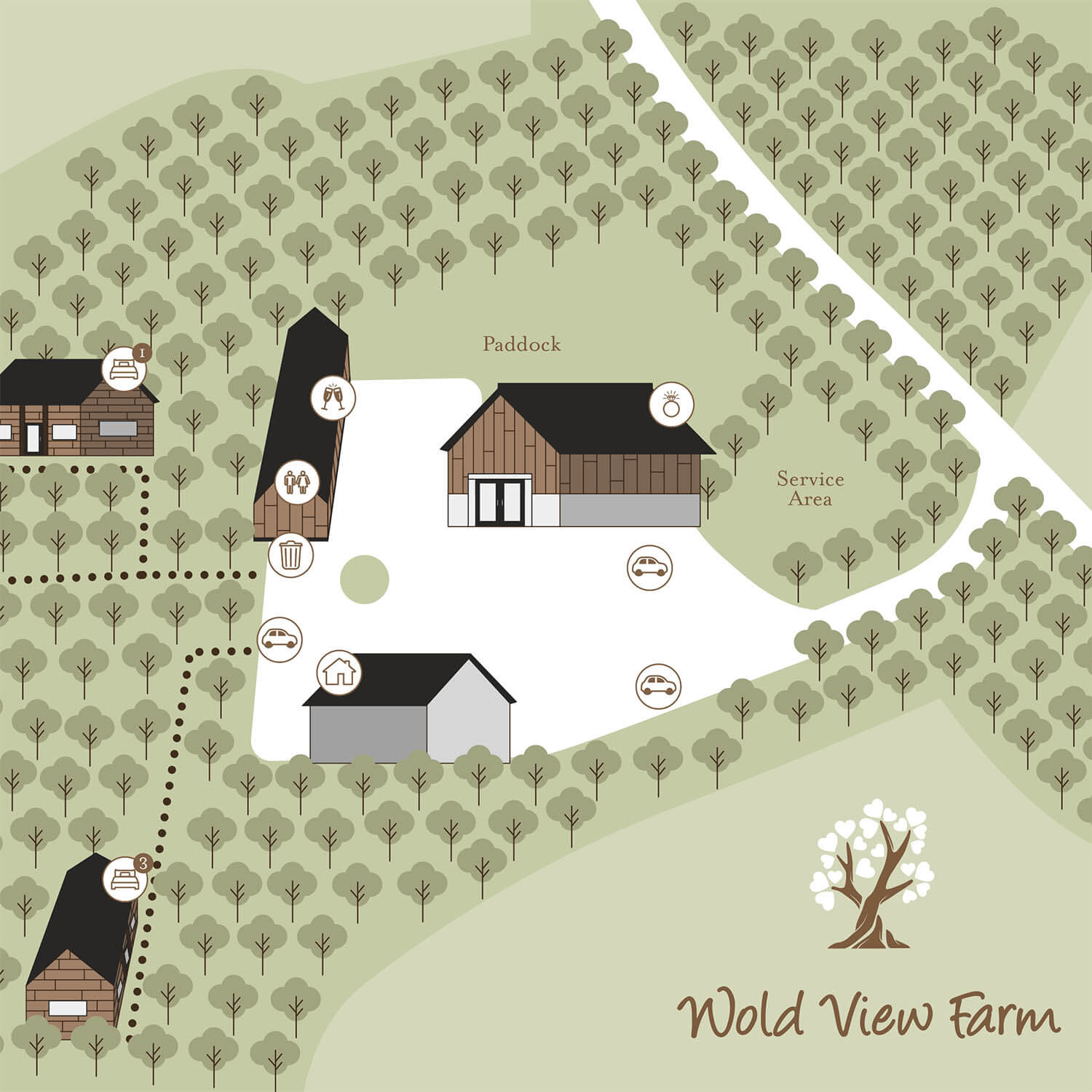 Web Services
Wold View Farm needed to showcase their beautiful location and facilities in a way that would appeal to a number of different target markets. It was important that the design accommodated this from the landing page, but also enabled customers to understand the offering regardless of the page they entered the site.
Website Navigation
Splitting traffic from the home page and specific landing pages is a good idea when a company can offer goods or services to multiple markets. However, Wold View Farm also needed to cater for a user that could enter the site on a page not targeted for them, so good navigation design was required to signpost relevant sections to avoid a bounce.
Website Development
Phase one of the website was purely to provide information. It would not have any booking facilities or integrations. Our top tier UK based hosting and super lean, performance-focused development techniques enables the site serve the important, high-resolution images quickly.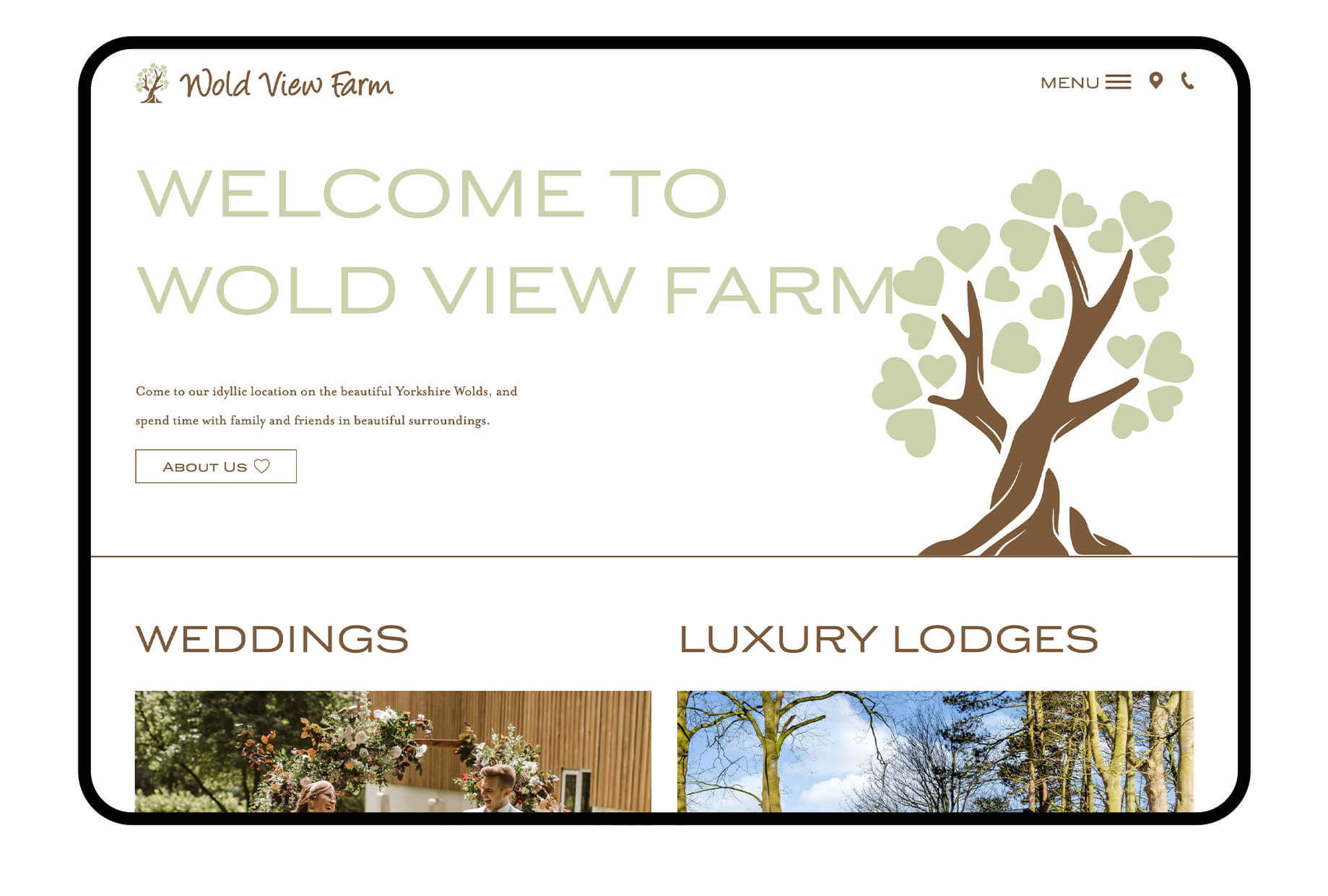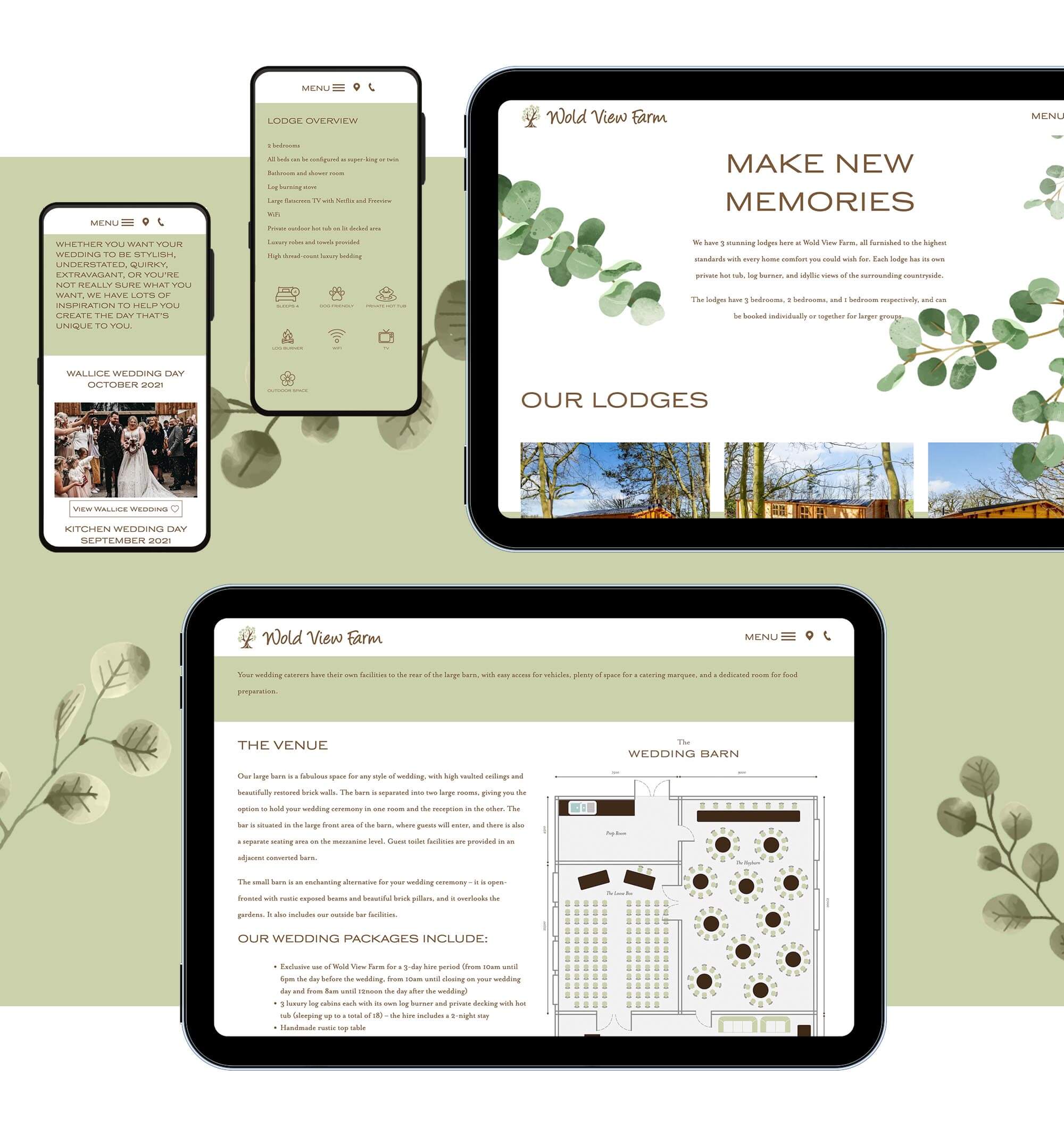 STRATEGY SERVICES
As a new business, a marketing strategy was essential from the start to give clear direction and focus to the wide range of marketing avenues available.
Digital & Offline Strategy
By clearly defining Wold View Farm's target audiences, researching their competitors, and identifying their USPs, we were able to create a comprehensive plan of attack right down to individual tasks to be shared between the business' owners and the members of our team working with them.
Campaigns have included using digital marketing platforms such as social media and online directories, and offline activities such as creating high quality printed marketing materials.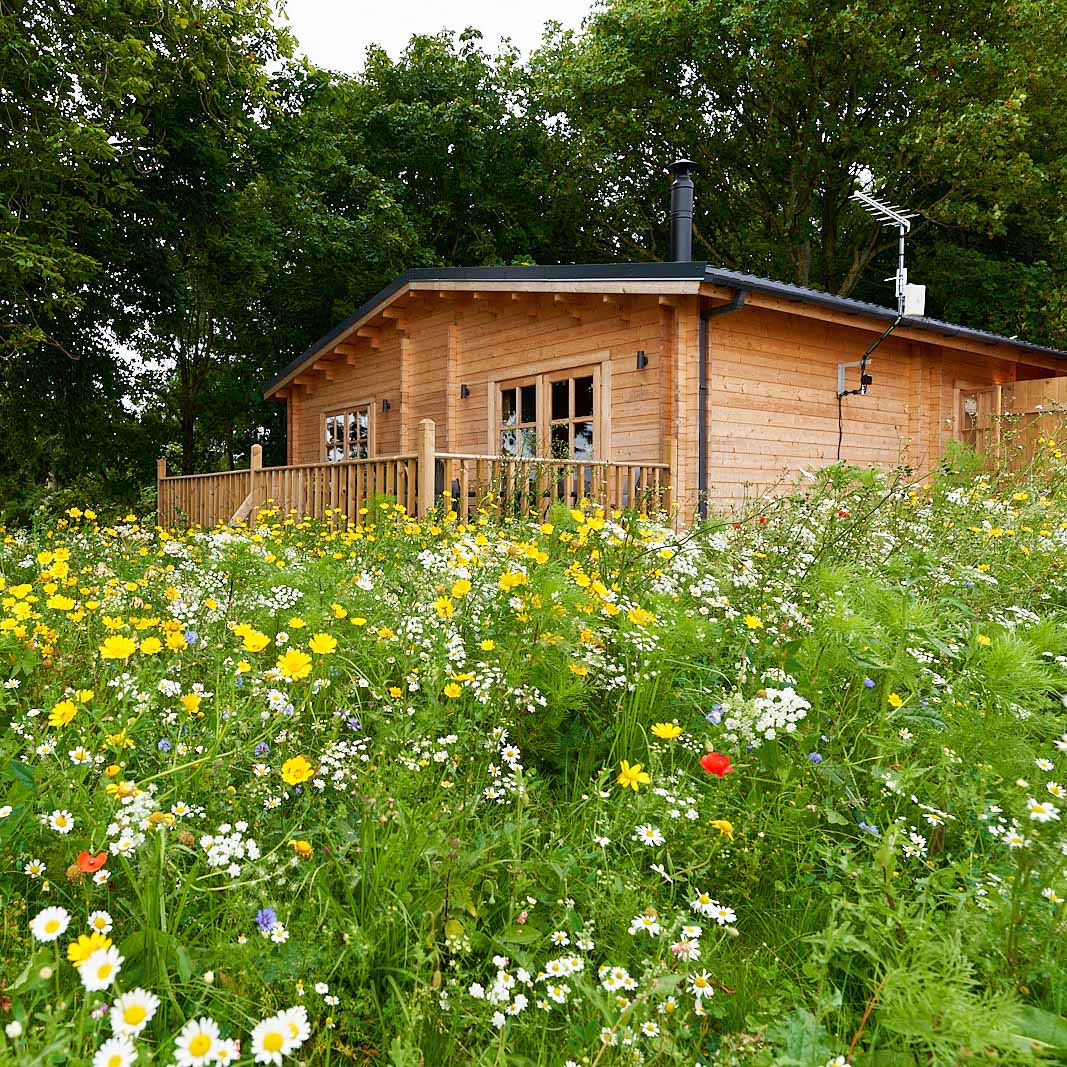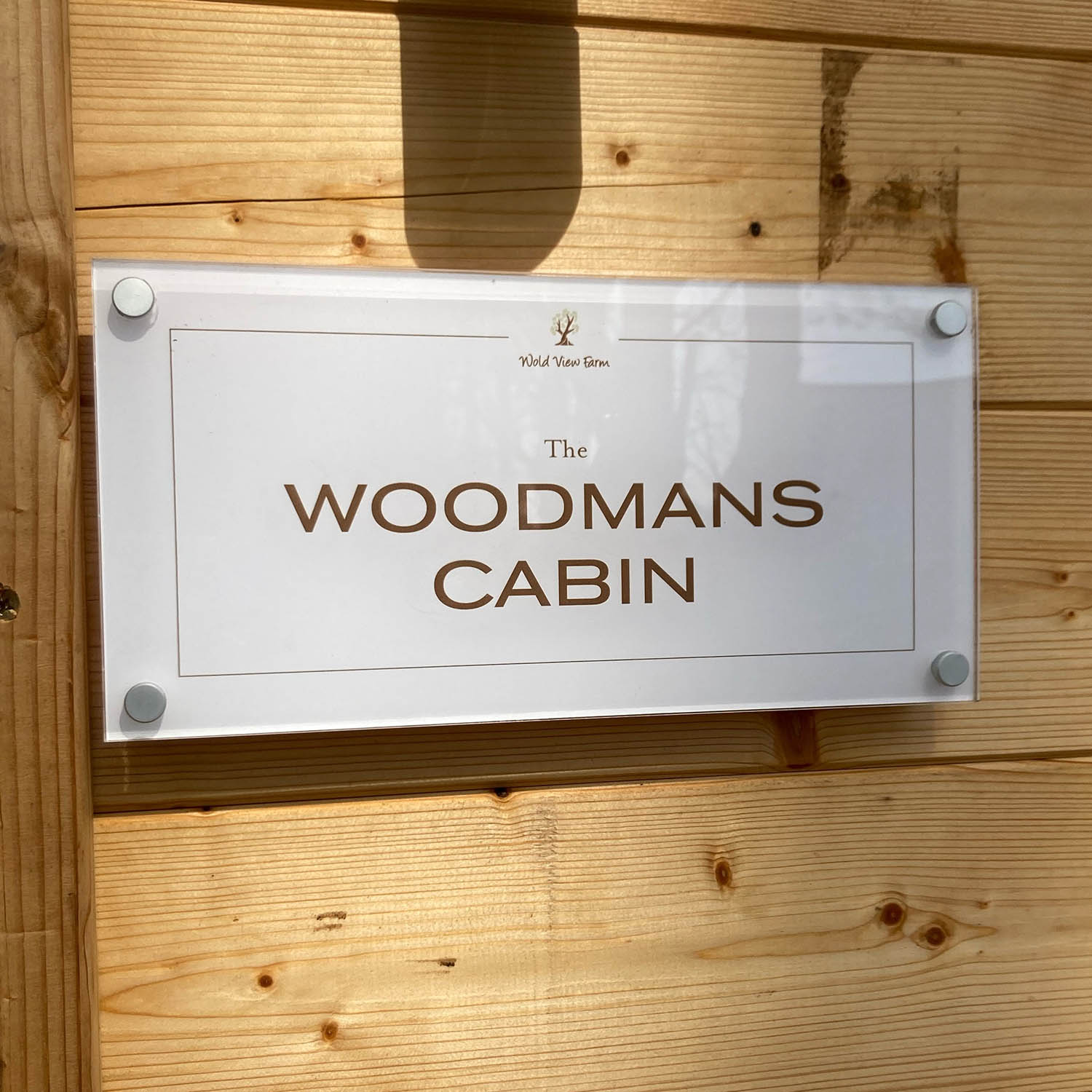 Creative Services
Alongside the marketing strategy, we have worked with Laura and Daniel to create a wedding brochure, external signs, and bespoke icons for the lodges and the wedding barn. We have also carried out photography of the venue and of Laura and Daniel with their family to convey the human side of their business to prospective clients and guests.
Graphic Design
Wold View tasked us with working on a 24-page wedding brochure to give to potential couples to inspire them to book the venue for their special day. We also worked on a selection of internal documents that would be supplied to potential brides and grooms to help plan their wedding; the documents had to be in line with the brand we helped evolve for Wold View, including fonts, colours and the new imagery we used on the website. Laura and Daniel wanted the documents to be available as online forms so that the end user could easily fill them out electronically.
Wold View also needed illustrated maps to be used on either side of the business (one for weddings and one for lodges) to help guests get an overall idea of the site layout before visiting – we also created floorplans for each lodge and the wedding barn to give visual aids on the website alongside text. For the lodges we designed bespoke labels for toiletries such as shampoo bottles, to give that personal touch for guests staying. A drink station in the wedding barn was an additional project, with branded labels required to help wedding guests use the facilities.
outdoor signs
We were asked by Laura and Daniel to create some signage for the individual lodges so that they were easily recognisable from the outside for guests staying. The signage had to be simple and easy to read as they were going on a clear frosted mount for the finished product.
Icon Design
It was important to highlight important features and aspects for the lodge listings on the website. Without overwhelming the end user with paragraphs of text, we decided to design bespoke icons to represent different key features. These icons have been used across different types of media as well as the website such as the wedding brochures.