In the last 5 months we have seen a huge increase in the number of businesses moving to online sales as a necessity. Some have coped with their current setup, while others have invested time and money to make sure their offering is excellent and serves their customers well.
If you haven't had the time or money to be able to update your website, or have been cautious about spending on marketing you may have lost out to those who have, but all is not lost. There are ways to improve your online presence that needn't involve a big outlay.
Google My Business
This should be your first point of call, especially if you need to reach local customers. Add your contact details, photo's, opening hours and a description of your business. You can post updates, offers and events, and people can leave reviews for others to see. It's a great free marketing tool that is often overlooked.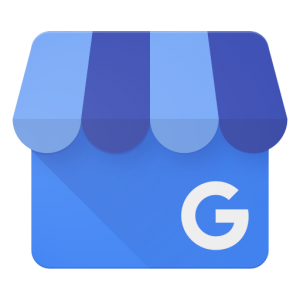 Social Media
Social media use has soared since March, with so many people working from home or being furloughed. Using social media to reach potential customers as well as keeping current customers up-to-date on what you're doing, offers and new products is another free marketing opportunity.
Make sure your profiles are consistent and the information is correct. Contact details need to be the same on all, so Google knows they all belong to you and are a legitimate business.
Post regular updates but make them varied and interesting. Share insights, ideas and news with your followers, try to encourage interaction with polls and ask for photos of them using your products.
Website
Your website is often a visitors first interaction with your business, so make sure the first impression is a good one. Your homepage should be uncluttered, and your message should be obvious. Have an eye-catching headline that says exactly who you are and what you do. Think about your USP and what makes you different; why should people buy from you?
Make sure your website is easy to navigate, with as few steps as possible to complete a purchase. Don't make visitors jump through hoops, make it a simple process.
Professional photography can make your website stand out from the crowd, and helps to sell your products, so if your budget can stretch to it, it's worth considering.
Keep your content regularly updated and relevant. It must be unique to prevent issues with Google, so it's worth spending a bit of time creating well-written text. Check your grammar and spelling, it makes a big difference to your credibility.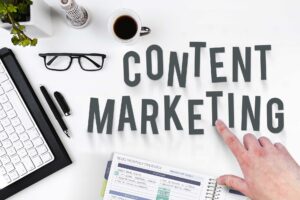 Blog
Regular blogs are a great way to add new content to your website. Two or three a month is fine, don't stress if you haven't got the time to do one a week. If you create a plan it will help to give you some structure. Add photo's, infographics and statistics to make them more interesting for the reader.
Directories
The last thing to focus on is directory listings. Yell, Yelp and Cylex are a few that you can list your business for free, if a directory asks for payment steer clear. The more coverage you can get online, the better. Look for directories that are specifically for your business sector, most will have them. add as much information as possible, and make sure your contact details are exactly the same everywhere.
Free Audit
If all this sounds a bit daunting, or if you just don't have the time to do it yourself, give us a call. We can run a marketing audit to see where you are, where you want to be, and work out how to get you there.
Get in touch by phone on 01964 542916 or email us on [email protected]