Ok, so you have your lovely new website, showcasing your talents/products and are sitting waiting for the calls or orders to flood in. It takes time for the search engines to rank your site, connections have to be made and trails followed so that when someone types in what it is you're offering, your website shows up.
This doesn't happen by accident: there is a lot of work that goes in to getting your website noticed on the world wide web.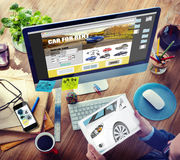 Your website needs nurturing, updating and checking constantly to make sure it is relevant to your customers. Google in particular likes informative sites – with a good mix of text, images and videos – that load quickly and offer the best experience for the customer. That's what you need to aim for.
Visitors don't want to have to search through pages and pages to get where they want to go, so clear navigation is essential and uncluttered pages are more visually appealing.
Linking to other websites that are relevant to your own help increase your visibility; Google sees you as 'well-connected' and they are therefore more likely to show your website in search results.
This is what is known as SEO (search engine optimisation)!
You can undertake it yourself, but be aware that SEO is time consuming. It involves keeping up-to-date with Google's ever changing goalposts and keeping your website compliant. A large part of it is checking your competitors and seeing what they are doing (don't worry, they'll be doing the same thing to you!), checking keywords, and looking at what customers type in when they search for you. Finding out which of your website's pages are attracting attention from your visitors, and which aren't, will show where improvements need to be made.
If this all sounds a bit daunting, you could use the services of an SEO company. A good SEO specialist will keep you you on your toes, offering advice on everything from social media to blog posts, which keywords to use and how to keep visitors on your site and interested enough to want to purchase goods or services from you.
That is where Holler Marketing can help, we offer tailored SEO packages for all budgets and requirements. We have a dedicated account manager who will get to know you, gain an in-depth understanding of your company and customers, and work with you to help your website get seen by the people you want to see it. Give us a call and find out what we can do for you.