When my Course Tutor told me that we had to find a week's work experience, it had to be said I wasn't very excited by the idea, but I agreed to it.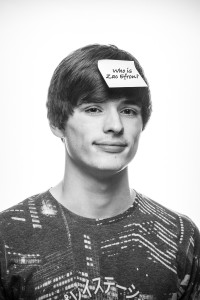 My name is Harry Whitehouse, I Study ICT at Beverley college so I thought it would be a good idea if I found somewhere that would further my education.
After a few days of trying to find somewhere and coming up with nothing I was about to give up when I thought I'd give it one more try Googling web design in East Riding. There I found Holler Marketing who I thought I'd already contacted, but I gave it a go. In the back of my mind I was thinking it would be just another dead end. To my surprise Mark Titcombe, Director at Holler Marketing, contacted me and said he was happy for me to spend my work experience week with them, and told me to give him a call.
He told me that we should meet face to face and that same day I walked into the Holler Marketing offices, which was a little daunting to be honest. But my nerves were instantly calmed, everyone seemed so nice and happy, then with a firm handshake and a smiling face my meeting with Mark was underway. After talking about my hobbies and interests Mark asked, "So whereabouts in Driffield do you live then?" I replied and he was slightly taken back for a second, then Lynn his wife interjected "well we live over the road", I was so surprised.
My work experience week seemed to come very quickly after that and I was soon about to experience what's it's like in the world of web development. I arrived a little bit early so I made a brief stop at the shop up the road. When I entered Mark and Lynn were sat at their desks happily working away and I was given my first official duty, making the perfect cup of tea.
When everyone had arrived I began working with Joe the Coding Genius, I had done next to no coding in the past and this was a big step from anything I had one before. He told me to begin by learning some HTML & CSS online which was really helpful. With some tips from Joe and my newfound knowledge I felt like I was getting somewhere until I looked at some coding Joe had done on a website and then I realized I knew a lot less than I thought I did.
On that same day I met Michele who is in charge of the Marketing and Customer Services, listening to what she had to say was all very new to me. I had no idea about how to make a business more appealing to the public, and it was clear to see she knew what she was doing.
When I came back the next day I was introduced to Sophie the Social Media Specialist and Graphic Designer. I studied Graphic Design for my GCSE's so it was really interesting seeing a graphic designer at work.
Michele and Sophie showed me some work they were currently doing for a customer, it just showed how good everybody at Holler Marketing is at what they do and they were working perfectly together.
The next day Sophie and Lynn had to produce the monthly newsletter. While with them they were telling me that a surprising amount of effort goes into making one of these and the content has to be new and fresh each time it is made.
This week at Holler Marketing has been a real eye opener into the web design business. The people who work here are very skilled at what they do. Thank you so much for letting me have a week here it's been great, thank you for the voucher too and I hope everyone enjoys the cakes.