23rd October is iPod day, which celebrates this piece of technology that changed the way we listen to music forever! In recognition of this, we thought we'd share some facts and figures from its first unveiling in 2001.

2001 – The first generation iPod was released in October of this year. It held 1000 songs. It had a hefty price of £300 and   was only compatible with Macs. It was available in 5GB or 10GB and featured a mechanical scroll wheel.
2002 – The second generation iPod was released in July. It held 4000 songs, and 600,000 were sold in 2002.

2003 – The third generation iPod was released in April, holding 7,500 songs. 2 million were sold in 2003. The iTunes music store opened and sold 1 million songs in its first week. By September 10 million songs had been sold, and by Dec 25 million! In June the 1 millionth iPod was sold. 2 million iPods were sold in 2003.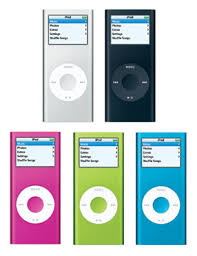 2004 – In January the iPod mini was released in, 5 colours.
In March iTunes topped 5 million downloads.
In June the iTunes store went international, and in July the downloads reach 100 million. By Dec it hit 200 million! The total number of iPods sold was 10 million.
2005 – The iPod shuffle was launched in January. In July iTunes downloads reached half a billion. In September the Nano replaced the mini. In October the fifth Generation iPod hit the shops. It held not only music but videos and photos, in its first 3 weeks 1 million videos were bought from iTunes. 42 million iPods were sold in 2005.
2006 saw the billionth song sold on iTunes. The iPod Nano got a new aluminium design, available in 5 colours, followed by the release of the Shuffle, the first wearable iPod with a built-in clip. iPod sales topped 88 million.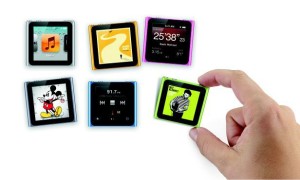 In 2007 the 100 millionth iPod was sold, and we saw the release of the first iPod touch, featuring Wi-Fi and a multi-touch interface.
What's your earliest recollection of owning an iPod? Have you got an original hiding in a cupboard somewhere? Send us a photo if you do!