Happy New Year
We are only 2 weeks into 2017 and already we are busy, busy, busy! As well as continuing our work with our long-standing clients doing SEO, photography, marketing and website updates we have lots of new and exciting clients wanting to take advantage of the excellent service we offer.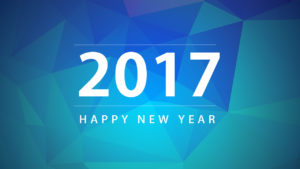 We all enjoyed our time off over the festive period, and came back renewed and refreshed, and ready for the challenges 2017 would bring. We've secured contracts for websites, photography, branding, design and marketing with local, national and even a multi-national business! We're very excited with all the new projects and will share them with you when we can.
Keeping it local
One of our marketing strategies at the end of last year was to focus on the local businesses, we've been told that this is an important factor in developing a good working relationship with our clients. They like the idea that they can pop in and see us, or we can go and see them at short notice. It's working so far as we are now working with several local businesses and plan to get the word out that keeping it local is the way forward.
In-house team
We are also highlighting the fact that we handle everything in-house, we have a very talented team that works together to ensure you get the best service at the best price. We don't have the massive overheads that larger companies in city centres have, so that allows us to do what we do best at a competitive price!
If you would like our help, whether it's creating a website, branding, marketing or social media plan, or building on what you already have in place just give us a call on 01964 542916. The kettle is always on so pop in for a cuppa!