We have been lucky enough to have some work experience students in our office in the last month.   Two were from Beverley Sixth Form and one was from Hornsea school.
They all had an interest in media, and wanted to understand what was involved in running a media company. The older two students were also studying photography, so this gave Mark the opportunity to put his teachers hat on.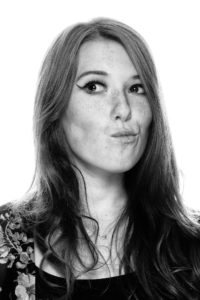 The start of the week
We asked the students to complete an 'About Me' form, giving us a bit of insight into what they were studying, what they hoped to get out of their week with us, and whether there was anything in particular they wanted to learn about. This helped us to better plan their time with us.
We then asked them to complete analysis on three of our competitors, looking at every aspect of the business – what services they offered, whether the website was functional, easy to use, looked appealing and whether they were active on social media. When they had completed this we discussed their findings, often with quite surprising results! One company offered social media management but had no presence themselves.
They were then asked to analyse the Holler Marketing website/social media, they were all very polite which maybe wasn't the best result. A bit of honesty can help sometimes.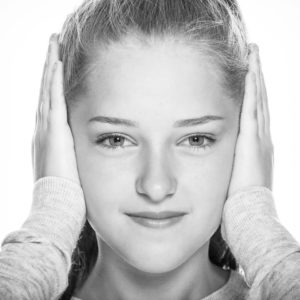 Graphic Design
The girls are all studying graphic design so spent some time with Sophie our designer. They learnt about designing a new website, packaging and brochures in Abobe InDesign and Illustrator. They were shown how a drawing tablet can help, particularly with intricate designs.
Copywriting
The girls spent some time with Michele learning about the importance of text within any document, whether it's digital or printed, and how grammar and spelling checks are essential for a professional finish.
Social Media
Social media is a very important aspect of any business, and as well as our own accounts we also handle clients accounts on the various platforms available. Our students all spent time during the week looking at what we do for ourselves and our clients, offering suggestions and helping to create posts. This involved using Photoshop to create images as well as doing research on various subjects including granite worktops.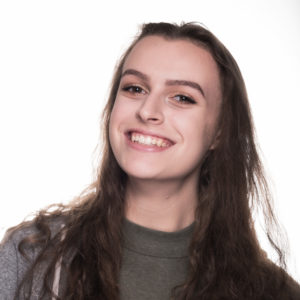 Photography
Photography is a big part of our business, so the girls all had headshots taken by Mark. He explained about the set up he uses for the different effects, using lighting for highlighting. He then showed the girls how he uses Lightroom to edit the images in post-processing.
The End Of The Week
We had very positive feedback from all the work experience students, they all felt that they'd learnt a lot while with us. They now have a better idea of what is involved in a media/design agency, and this will hopefully help them in their future careers. They all have an open invitation to come in any time if they want to get some more experience, we hope they will.