Bert's Pizzeria.
The Brief.
Project Graphic design for new restaurant menus
Creative Team Sophie Janes, Michele Scott
Our Tools Adobe Illustrator, Adobe InDesign, Adobe Photoshop
Bert's approached us to work with them on a completely new style of menus, as they felt that their existing menus no longer represented their business image and ethos.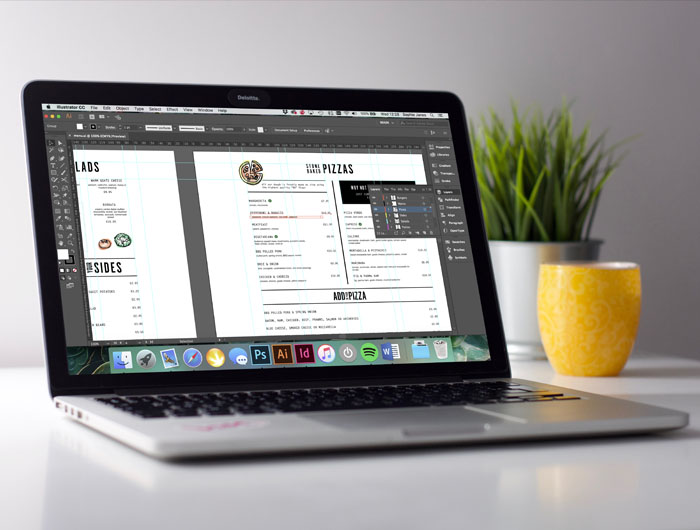 "They have been fantastic from start to finish, their support is genuine and have your best interest at heart. We are always really pleased with the ideas and designs they come back with, they keep us fresh and up-to-date with the current market."
Ellie Mewburn, General Manager, Bert's Pizzeria
What we did.
We had a number of meetings with the management at Bert's to discuss in detail their ideas on layout, design, and overall production of the new menus. We then worked on an initial concept for the menu pages based on their requirements: refined, clean, informal, and with a distinctive Italian style. As the other printed materials were subsequently based on the look and feel of the new menus, the company's brand is now very recognisable across all mediums.
As part of the change in style of the new menus, we encouraged the owners of Bert's to share their story with their customers by including a section in the main menu about the family and how the business began. We did the copywriting for this part of the menu, as well as the section which gives information on their key suppliers.