Bert's Pizzeria.
The Brief.
Project Website Design, Website Development
Creative Team Sophie Janes, Joe Kendall, Michele Scott
Our Tools Adobe Photoshop, Code Editor, WordPress
Bert's wanted a fresh look for their website, and for it to be built with a Content Management System that they could use themselves to update the content going forward. They already had a strong brand, and the restaurant has a modern, stylish, informal ambience, and so the website design had to incorporate these elements. Bert's is a growing business with lots of ideas of new directions that they might go in, and so it was important for the website to be able to adapt.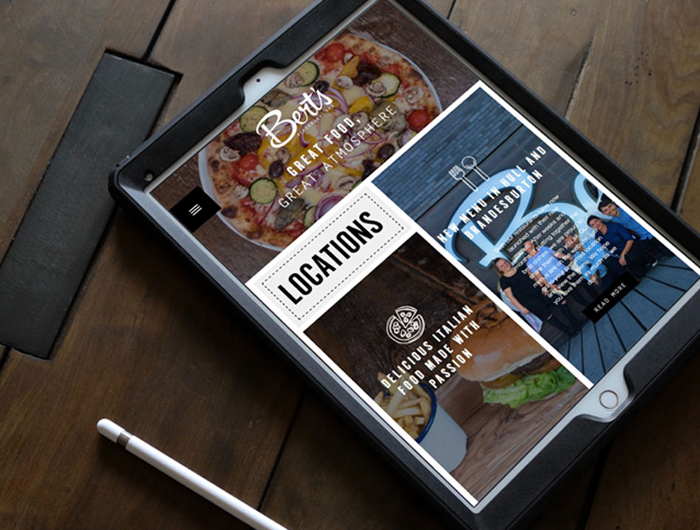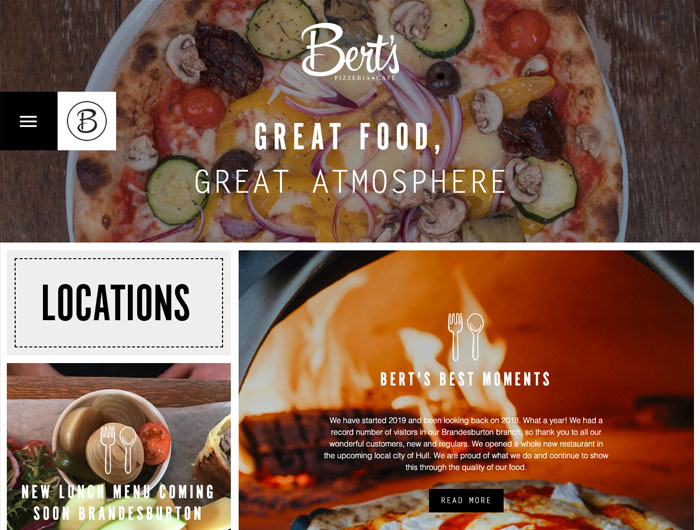 "They have been fantastic from start to finish, their support is genuine and have your best interest at heart. We are always really pleased with the ideas and designs they come back with, they keep us fresh and up-to-date with the current market."
Ellie Mewburn, General Manager, Bert's Pizzeria
What we did.
As with all of our clients, we started the project by having detailed discussions with Bert's owners to understand what they liked and disliked in website design in general, and to establish what was important to them for their own website. We designed a website with strong imagery and bold use of colour, which incorporated links to an online booking system.