Mr Moo's Ice Cream.
The Brief.
Project Graphic Design: Menus, Business Cards, Email Signature, Gift Voucher, Brochure, Wholesale Leaflet, Packaging, Signage
Creative Team Sophie Janes, Michele Scott
Our Tools Adobe Illustrator, Adobe InDesign
Creation of new marketing materials that stay on brand with the new look and feel for Mr Moos. All design work must be kept within the brand guidelines, easily recognisable and work either individually or grouped with other artwork.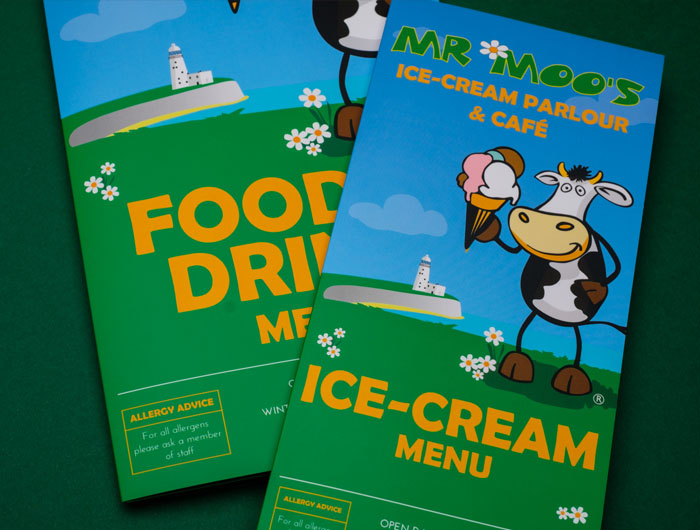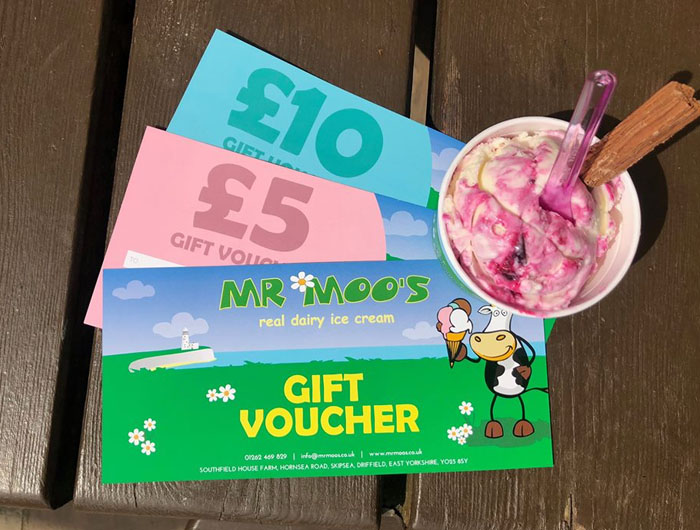 "When we first found Holler Marketing our website was looking dated and out of touch – with the design team and their expertise they designed a website that works for our business in informing the public of who we are and what we do. Over the years we have used them more and more, from designing and printing menus to redesigning packaging."
Harry Foreman, Mr Moo's Real Dairy Ice Cream
What we did.
We wanted to keep the playful and friendly vibe from the current brand, but also incorporate a clean and mature look and feel to the new artwork. Combining the development of existing and new print work we achieved this to cater to their target audience, but also keeping a family-friendly image across all materials.