Staal Smokehouse.
The Brief.
Project Marketing
Creative Team Michele Scott
Our Tools Microsoft Word, WordPress
Since Justin and Georgina approached Holler Marketing in mid 2016 to help with maintaining and developing their website, we have also worked with them to help change their brand image from one of exclusivity (which we felt was resulting in people seeing their products as 'only for special occasions') to one that resonated more with their target audience and reinforced the idea of their products being 'great for everyday'.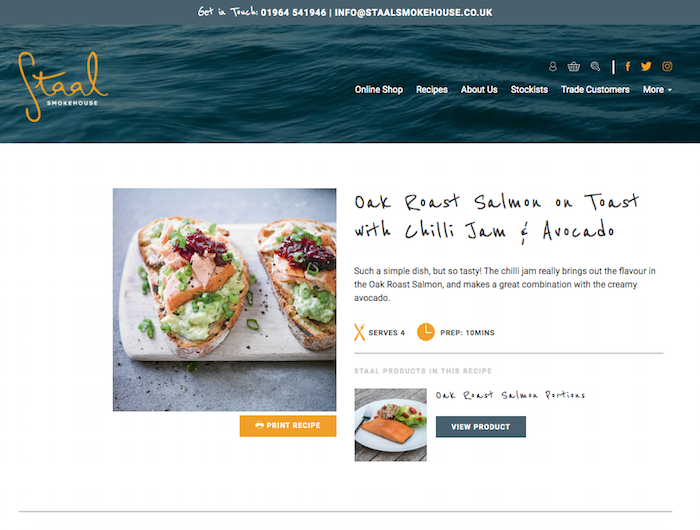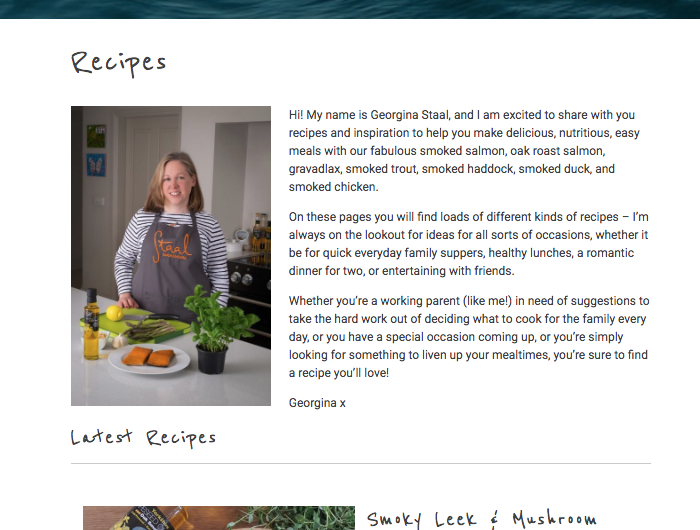 "We love working with Holler Marketing, they just get what we are wanting to achieve as a brand. Great ideas and exceptional customer service."
Georgina Staal, Director, Staal Smokehouse
What we did.
A new strategy was devised which focused on promoting the family-run / family-friendly aspects of the business, and re-educating their customers and potential customers about the versatility of their products. A new recipe section was introduced on the website with new 'lifestyle' photography for the product listings (which was undertaken by Holler Marketing's photographer Mark), both of which were intended to give people inspiration on how to use the products for a wide range of occasions.
We recommended that Georgina have a more prominent presence on the website by becoming the face of the new recipe section; conveying her real-life role as a working parent with family and friends to cater for has made the brand more relatable, and further supports the message that Staal Smokehouse is truly a family business.