Creating a business card that suits your company might seem an easy job; however when it comes to representing your business, image is everything! You wouldn't go to an important client meeting in swim-shorts and a vest, so why do some people think it's okay to hand out homemade laminated cards created on Microsoft Paint? It's not, but don't panic! To make it easy we have listed our Top 7 Big No-No's when it comes to designing business cards. So if you're ready, grab a brew, pull out your business card and a highlighter whilst we run through the mistakes you might be making!
1. Incorrect Spelling and Grammar
It sounds so obvious, but we've seen many business cards with incorrect spelling and it's just plain embarrassing. If this applies to you, not only did you miss this spelling, but so did your designer. And what can make matters worse is if you don't notice this mistake and your potential client does – arghh!!! Make sure you always get others to proofread your business card before sending it off to the printers – it might just avoid an embarrassing moment in the future.
2. Using Way Too Many Fonts
A massive pet hate of ours is seeing how many fonts someone can use. It looks highly unprofessional and could put someone off working with you and your company. We would recommend sticking with the one primary font and maybe throwing in a second one if you feel it works in the design. Font styles to stay away from are serif and script; with only a small amount of space to work with you want to use clean and clear fonts such as 'Helvetica' or 'Arial' – and please, please, please do not use Comic Sans.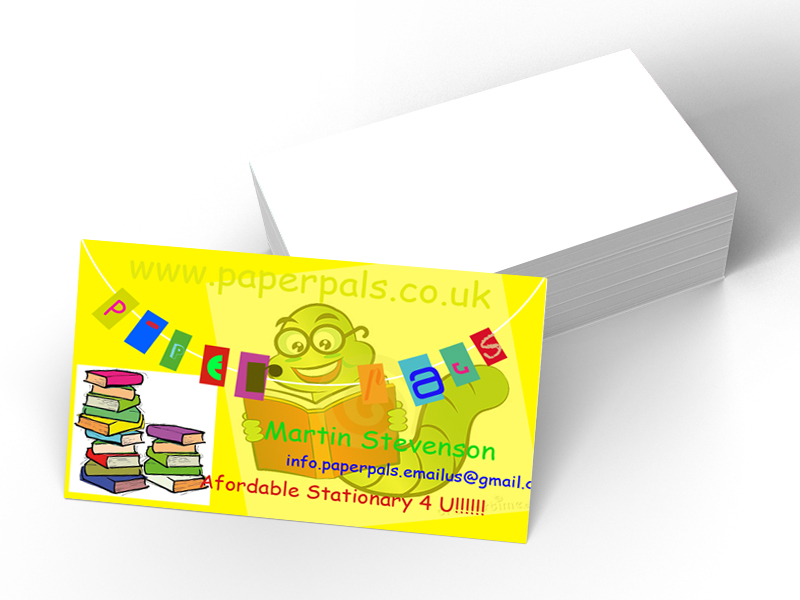 3. Colour Overload
Now we're not saying using colour is bad, but using every colour of the rainbow is going a little overboard. However, choosing a colour at random or if it's your 'favourite' is almost as bad. Even if your favourite colour is hot pink, if it doesn't fit with your business then it's gone! Think hard about your colour, maybe have a look at your logo and choose a suitable colour from there. Accent colours are fine too (an accent colour is usually a complementary colour chosen from the colour wheel – for an example the opposite colour of blue is yellow, these two used together correctly will really complement each other). But what happens if your business doesn't have a signature colour? Don't worry, we've seen some beautiful monochrome business cards too!
4. Missing Out Important Information
This one is always a surprise; we still can't get our heads around how companies miss out main contact information, such as a phone number or email address, or sometimes both! Not only that, some cards don't even include the company website address – we know not every start-up business has a website, but why not use a social media profile such as LinkedIn instead? However what is worse than not having contact information on the card? Having unprofessional contact information on there; you don't want to be giving potential clients your Gmail account or home number, it lowers your credibility as a well-established business.
5. Overly Cramped Design
We have seen a large selection of different business cards over the years, some great, some not so great. A brilliant design always catches the eye, but remember that clarity is key with business cards: you only have a limited amount of space to work with, so less is more. You don't want information everywhere and anywhere so that your client is struggling to find where your phone number is! Also, use the card to its full potential… use both sides! It shouldn't cost any more to print the back and personally, we think it looks more professional than just plain white.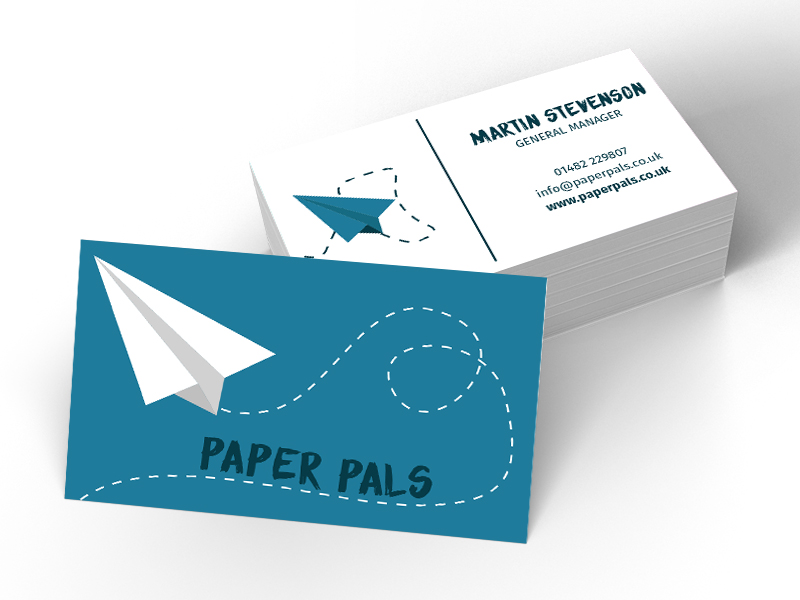 6. Tacky Home-laminated Cards
So you've got spelling mistakes, used 5 fonts that are barely legible and to top it all off you decide that printing your cards at home and laminating them is the perfect finish… wrong! Whenever we get handed a laminated card it gives off warning signals. The cheap and shiny finish really doesn't do it for us, and for a lot of people in fact. It really doesn't give off the right impression for your business and might even lose you future clients!
7. Poor Quality Paper
We don't understand why people go through all the effort to create amazing business cards, then choose to 'go cheap' on the paper. These days business cards aren't that expensive to get printed; you don't have to go all out and get it embossed, die-cut or even folded, just a simple matt laminate will do (giving a perfect high-quality finish without spending the big bucks!) Look at it this way, would you be willing to pay £10,000 to some company that has a cheaply printed business card? We wouldn't.
Now we know what you're thinking, these points are all well and good but I can't design a professional looking business card. Don't fret! Here at Holler Marketing, we strive to create beautiful and unique designs to suit your company's ethos. So, if you're not design savvy why not drop us a call on 01964 542916 or email our team at [email protected]