The Alchemy of Light.
The Brief.
Project Website Design, Website Development
Creative Team Sophie Janes, Joe Kendall, Michele Scott
Our Tools Adobe Illustrator, Adobe Xd, Code Editor, WordPress
The Alchemy of Light's new website had to fit the new name, branding and teachings of the company's image. The wanted an updated version of their website so that it would tie in with the new business and new offerings for customers. The website had to be clean and easy to use, whilst providing enough information and pages. The website also had to have a subtle link to the old business name (Yes To Yoga) so that the customers would easily recognise the new name.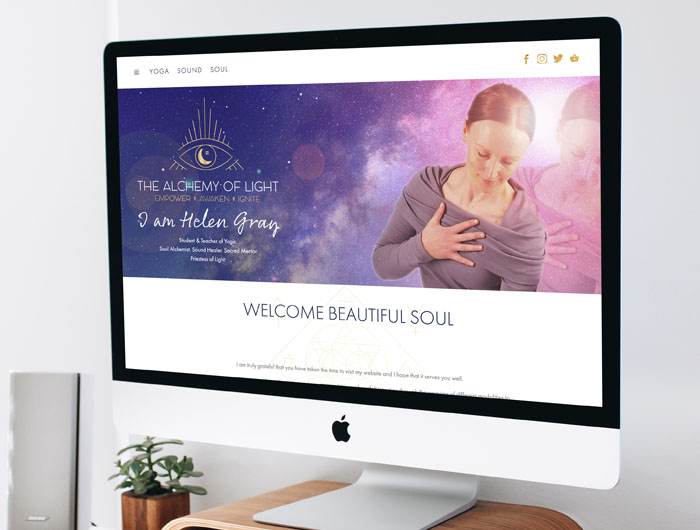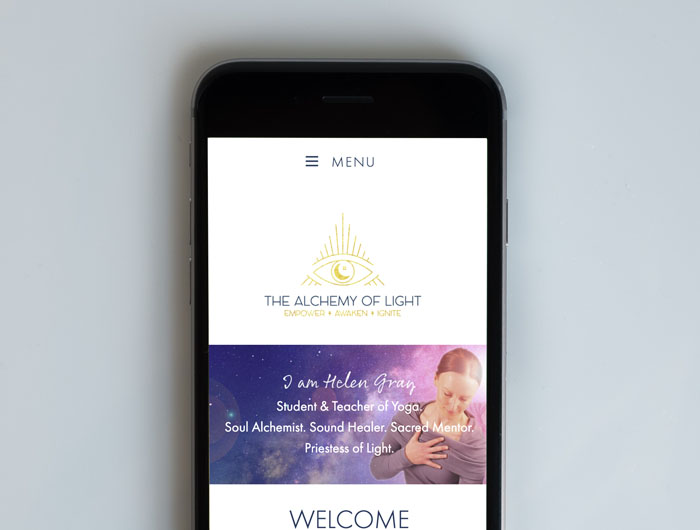 "Working with Helen is always a pleasure, working with The Alchemy of Light for years we've established and refined her brand to suit and benefit her business moving forward in the future…"
Sophie Janes, Graphic Designer, Holler Marketing
What we did.
After an initial meeting, we agreed with the client that we would use the old/existing website (Yes To Yoga) as a rough template as she was already happy with the current look and feel of her website. We then updated the colours, fonts, content and imagery to fit with her new business. A lot of the new website was content lead, such as new features and pages on the website offering new teachings, workshops and even a podcast.