With the increase in online shopping, having an up-to-date website is even more important than it's ever been. In the first days of the web, it was possible to be successful online with just a basic website that had basic information and contact details. As time has gone on, and the internet has turned into the phenomenon that it now is, your website can very easily get lost in the ether. A recent study says that 63% of purchases begin online (Oberle), and the UK has the 3rd largest e-commerce market in the world (Statista), and we all want a piece of the action.
Your website is your online shop window and is often a potential customers' first point of contact with your business. It needs to be informative, easy to use and eye-catching. It also needs to be easily found on search engines.
If your current website doesn't meet your requirements it's probably the time for a redesign.
Why a redesign?
There are many reasons your website needs an overhaul, take a look at the list and see if any ring alarm bells
Your business is expanding
Your website is not mobile-friendly
Your products and/or services have changed or expanded
The design is outdated
You're not getting enough enquiries
You need to gain an edge over your competitors
You need to add new functionality
You have new branding, or want to rebrand
Poor Google rankings
How does your website measure up? Does it fall short of where you want/need it to be? Let's take a look at why each of the points is relevant.
Business Expansion
A lot of businesses reach a point where expansion is inevitable, either moving to larger premises, opening new branches or growing the workforce. Whatever the reason, it's important to reflect that growth in the website with a fresh new design and layout, adding in the new information and keeping customers informed.
Rebranding
You may be at the stage in your business where your branding isn't right for what you do now. It suited you at the start but needs updating, so this is the perfect time for a complete overhaul. Once you've got your new branding you can implement it across all of your marketing, from your website and social media pages to business cards and printed materials.
Mobile-friendly
With the growing increase in online shopping and the increase in teens having extra buying power, it's not surprising that a website that isn't mobile-friendly will fail to sell its products. According to statista.com, it's expected that 93% of UK internet users will shop online, and a high percentage of these sales will be on mobile phones. Having a website that works well on all devices is essential in the modern world, so check the mobile version of your site and make sure it's looking its best and is easy to use.
Products/Services grown
A lot of businesses will add to their inventory or increase their offering over time, and it's important to make sure your website is kept updated with your new products. When your business grows it's a good time to take a look at the website and check that it still meets your needs.
Outdated Design and Build
When was your website built? Chances are if it's more than a few years old it's starting to look a little dated. It may even be on an old platform that isn't easy for you to update content or keep secure and is slow to load. A good web developer will give you access to the backend of your website so you can keep it regularly updated. If this isn't the case then you should probably look at a new website. The design of your website should reflect your business and make people want to shop with you or use your services. If the design is badly laid out, not easy to navigate and too cluttered it could put people off using it.
Not getting traffic
If your website isn't generating the sales and enquiries you expect it to then it may be time to look at making some changes. Most marketing agencies will do an audit to identify any issues that are preventing people from finding your site, or from staying on your website once they find it. Google rankings are important if you want to drive traffic to your site, and the more traffic your site gets, and the more time people spend on your site, the better Google likes it and the higher they rank you.
Competition
You've just discovered your main competitor has a fancy all-singing, all-dancing new website and you've noticed a drop in sales. What do you do? Play them at their own game and get your own updated website. There's no harm in taking a look to see what other businesses are doing online and using some of their ideas, but be sure that you don't directly copy what they've done or you could be in trouble.
Functionality
It's not uncommon for a business to need to add extra functionality to their website, whether it's adding a shop, a booking form or even a members login area. Whatever the reason, it's the perfect opportunity to look at your site as a whole and decide whether it's time for a refresh.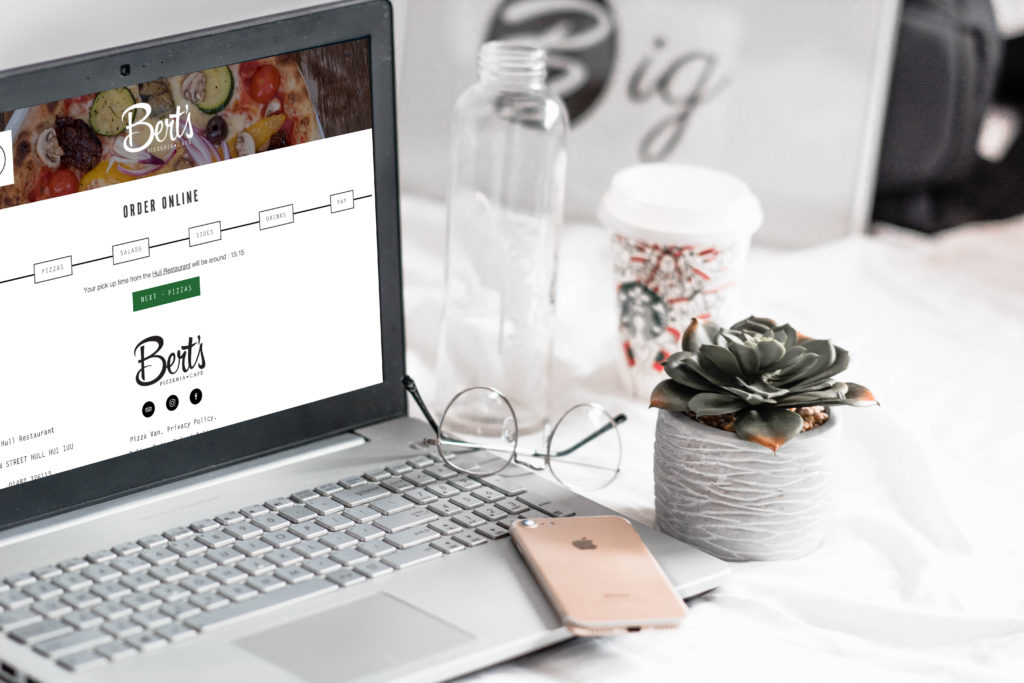 If your website is guilty of any of these points get in touch with us, we can help you get found online, get a brand-spanking-new image, have a website that works exactly how you need it to and is easy to keep updated, and reflects your business perfectly.
[email protected] 01964542916