Keep It Simple Stupid
When it comes to web design, stick to the KISS principle. A simple, well-laid-out homepage that immediately tells visitors who you are and what you do will work wonders for your business.
Before you start thinking about the design or speaking to a designer, work out who your site is aimed at. Building a picture of your ideal client will give you a better chance of creating a website that will appeal to them.
Think about the purpose of your site and what you want visitors to do when they land on your homepage. Do you want them to buy your products, visit your establishment, or learn more about your services? Make sure the messages on your homepage are clear and you'll stand a much better chance of achieving your objectives.
The content on your homepage is key to a great visitor experience. A mix of text, images, graphics, and video will not only keep customers attention but will also make your site more Google-friendly. Keyword research is an essential element of content creation. When you know what keywords and phrases to include in your text, your site will be found by more people, and the more people visit your site, the higher you'll rank! It's a no-brainer, so don't skimp on your keyword research.
Important aspects of homepage design
Simple design
Clear messages
Easy to use navigation
Clear contact details
Calls to action
A good mix of text, images, graphics and video
No pop-ups
No sliders
No spelling or grammar mistakes
Visual appeal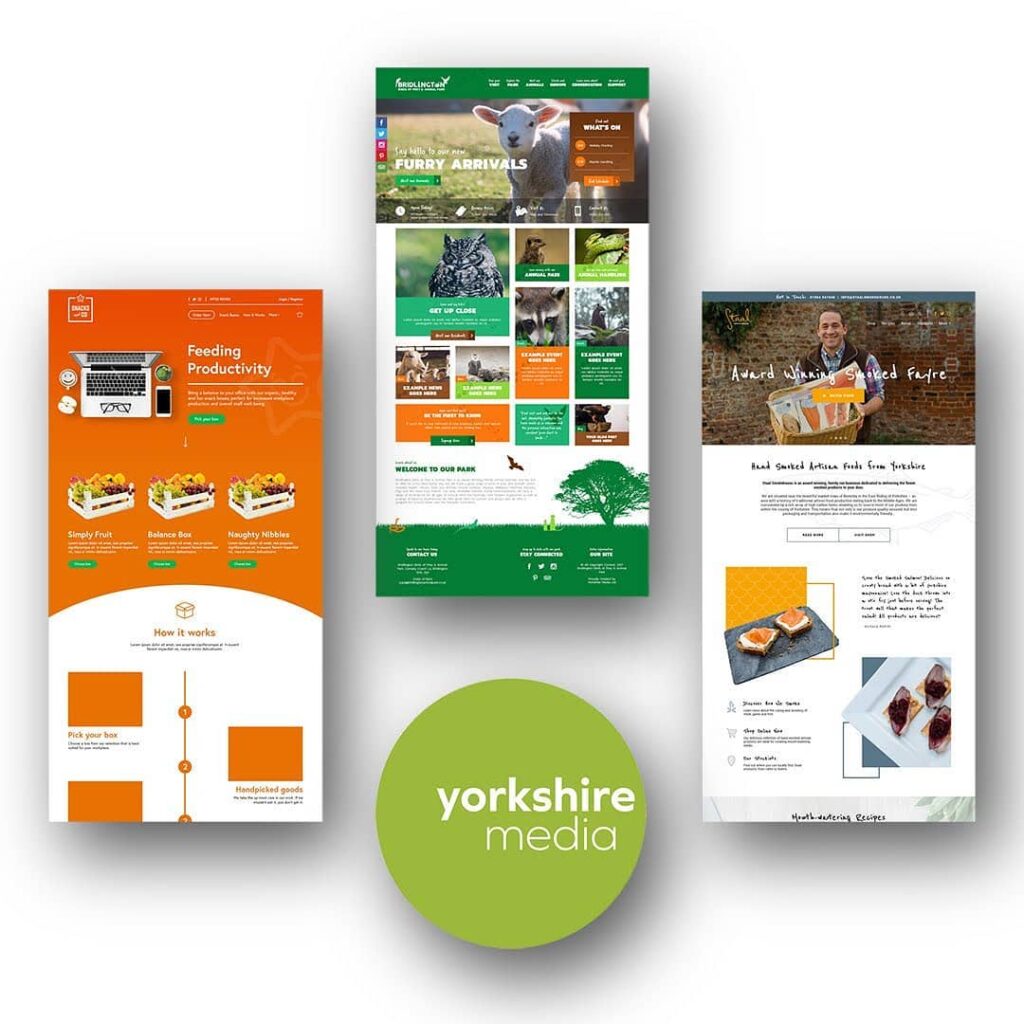 Stand out from the crowd
Don't be afraid to be different with your homepage. The possibilities are endless to create something unique. Too many websites look the same, especially if the designer uses templates. Fewer options available and limited creativity allowed. Next time you're surfing the web take a good look at the sites you visit. What stands out and what looks the same as the last site you visited?
Think about animations, unusual scrolling options (we've seen one that goes sideways!), non-standard menus, non-linear, unstructured design, moving elements and fun graphics, and even emojis.
Let's get technical
From a technical aspect, make sure your site is protected with an up-to-date SSL. Visitors need to know that any information they send is secure. Load speed is something you need to keep an eye on as most visitors will go elsewhere if a site takes longer than a few seconds to load. We live in a world of instant gratification and we don't like waiting for anything, especially when there are faster options available.
Of course, there's all the back-end stuff like meta details and tags. These should be set up for you by your developer, but if you've built your own site it's easy to overlook them. They are an essential part of SEO and without them, it will be difficult for anyone to find your site.
Need help?
If this all sounds like hard work, or you're just too busy, get in touch. We offer bespoke website design, content creation and marketing. Everything you need to get your business up and running, and beyond.
Give us a call on 01964 542916 or email [email protected]