Does your website make you smile or cry? Have you had customers phoning up saying they couldn't find what they were looking for when they visited it? When did you last add new content or new images?
If you're less than happy about how your website is performing there are steps you can take to improve things. Sometimes you're so used to seeing it that you are unable to be objective, so it might be time to get someone else's opinion. You could try a questionaire, or ask friends and family to give you some honest feedback.
Analytics, and how to use them
You should have some kind of analytics installed, this will give you valuable information about your visitors and how they interact with your site. Look at stats like time on site, number of pages and actions taken (like sales, downloads etc) to see if there are any obvious issues. You can also see where your visitors come from – direct, search, social media…
If you use Google Analytics there is a wealth of information available, but it can be confusing so start with the basics. If you want to dig deeper ask someone who understands how it works, the information will help you optimise your website to ensure visitors get the best experience.
Optimise your homepage
Open up your website and take a good look at it, really look at it and imagine you're seeing it for the first time. How does it make you feel? Like you want to looks elsewhere? Confused? Or even a bit overwhelmed?
If that's the case grab a notebook and write down everything that doesn't work, looks bad or out of place, and any content that is outdated or irrelevant. Read the text, is it still current, are the grammar and punctuation correct and does it make sense? If not, how can you improve it? If words aren't your forte consider hiring a copywriter. They can take your words and turn them into something compelling. Words are powerful so do some research into your specific keywords. What do you sell/do, and what would Joe Bloggs type into Google to find you? Make sure you add these keywords, and synonyms, into your text to improve your chances of being shown in searches.
Images play a massive part in customer retention on a website. Imagine heading to a website that sold shoes but the pictures didn't show you the whole shoe, or the colours were wrong. Would you be confident you were going to get the product you ordered? Or if you were looking at a restaurants website and the pictures didn't look appetising. I imagine you'd have second thoughts about visiting. Professional photography helps to tell your story and build your brand, so don't skimp on it. It will be worth the investment.
The basics of web design
The current best practice when it comes to web design is Keep It Simple Stupid! Space is good, simple is good, and clear calls to action, like 'get in touch', 'call now' or 'buy now' are essential. Make it as easy as possible for visitors to use your site and complete their journey. The fewer steps the better, don't overcomplicate things or they'll likely get fed up and go somewhere else. Don't lose them to a competitor with a better, easier to use website.
Make sure your links all work properly. If you click on one does it take you where you're supposed to go? Do you have social media links, and do they actually take you to the correct pages? It's frustrating when these website basics aren't set up properly. If you go to a different page on your website is it easy to get back to the homepage? The navigation should be clear and easy to use on every page, people are impatient and don't want to search for things. The easier it is the more likely they are to buy from you, use your services or get in touch.
Mobile Friendly
With over half of all searches done on mobile devices it's never been more important to make sure your website is responsive. It should look good on any screen size, and be easy to use. Take a look now and report back with your findings.
Back End stuff!
What happens in the back end of the website is as important as the customer-facing content. In order for people to find you, it's essential that you optimise your site for search (let's be honest, we're talking Google here). That means making sure your meta details are well written, with your keywords and USP included. You need to persuade people to visit your site using a limited amount of text, so put some effort into it. Look at what your competitors are doing and do it better. Ultimately you want to drive traffic to the website, and the better optimised your meta details are the more likely people will click on your link.
Of course, there's much more to SEO than that, but start with the basics and you're on your way.
Directories and GMB
You need to be easy to find so make sure you have free listings in directories like Yell, Yelp and Cylex. There may be local or industry-specific directories you can get listed in too. The more visibility you have the better and don't forget the power of Google My Business. It's a great free marketing tool that allows you to add your business information as well as posting updates and offers. You'll also show up on Google Maps, helping people to find you if you have a bricks and mortar business. People can leave reviews too, and share their experience of your company.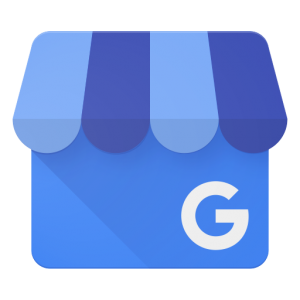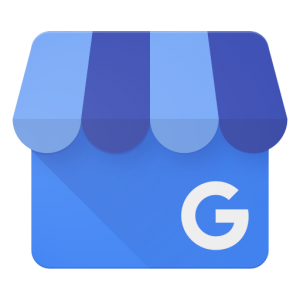 If this all sounds a bit daunting or confusing it's worth speaking to an expert. Here at Holler Marketing, we love nothing more than helping business owners improve their marketing strategies to reach more people and increase their revenue. Marketing should be seen as an investment, not an expense. If it's done right you'll soon start to reap the rewards.
We can run a FREE marketing audit to see where you are, where you want to be, and work out how to get you there.
Get in touch by phone on 01964 542916 or email us on [email protected]