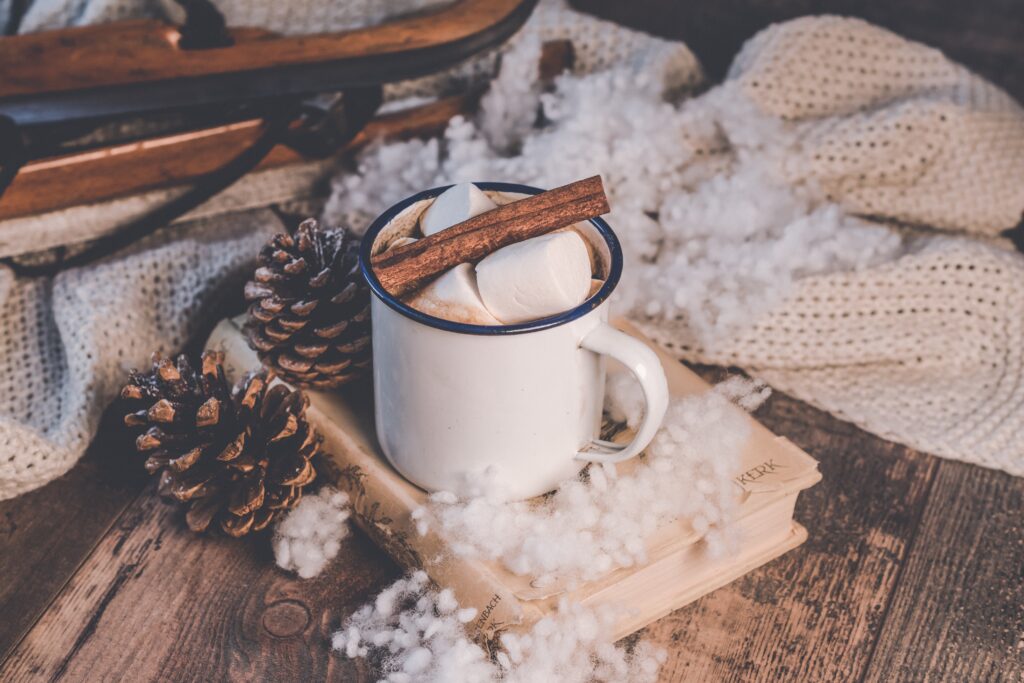 Christmas is a major time of the year for small businesses, and getting your marketing right is key to making those all-important sales. If you haven't started your Christmas promotions don't worry, it's not too late.
Follow our marketing tips and start improving your sales.
Think about your target market.
The people who buy your products are the ones you need to market to, so think about what they want and need? Do they want everything done for them? Do they want it all under one roof (or website)? Is their time precious so do they need a simple buying process?
Think about what problems your products solve. Do they simplify the Christmas meal, satisfy their need for eco-friendly products, or is it the fact that you can ship directly to the recipient?
Whatever itch you're scratching, make sure they know about it. Free shipping, organic products, locally sourced, whatever it is, make it big and bold on the homepage.
Start After Halloween
The end of October is when our thoughts turn to Christmas, so spend this week making some changes to your offering. Add some Christmas cheer to your website, social media banners and posts that you do, and anywhere else you market yourself.
Custom Packaging
It may be too late to get some Christmas packaging designed and printed, but it's worth a try. Many printers will still have time to get something sorted for you. If not, consider some festive stickers or wrapping for your Christmas deliveries. At the very least include a Christmas card thanking them for their custom and maybe offering a discount in the New Year.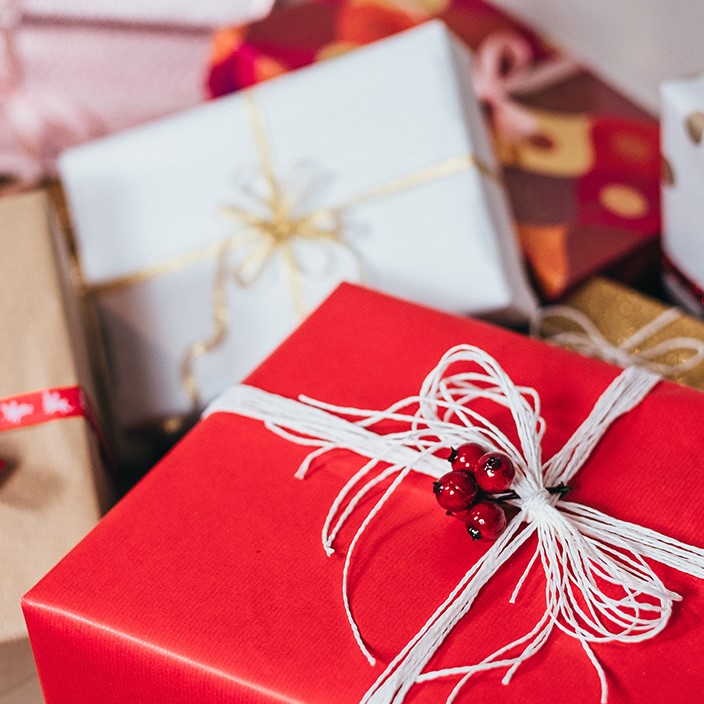 Cut Off Dates
Work out when your last posting dates for guaranteed Christmas delivery are, and get them up on your website and social media. Make sure people leave plenty of time to order their gifts, food etc. If you post abroad don't forget to take into account Brexit, lorry driver shortages and anything else that may cause issues.
Offer Free Shipping
If there's one thing that turns people off buying from a website, it's high delivery costs. Free delivery is something that you should offer if possible, even if it's just for orders over a certain amount. This will encourage shoppers to spend a bit more so they can take advantage of free delivery.
Team up with other businesses
Like many small businesses, you probably know your fellow business owners, and Christmas is a good time to team up to create offers, support and promote each other and help to grow your businesses. Think about complementary products, such as candles and bath products, or bread and cheese. Whatever you sell, there's bound to be products that go with them so get in touch with other owners to see what you can come up with.
Sell The Solution
When you promote your products make sure you think about the solution they solve rather than what the product is. If you sell ready to eat smoked fish, promote how easy it is to create a stress-free Christmas starter or a quick breakfast bagel.
Showing your products being used can help to promote the solution they solve, so get creative with your photography.
Create Bundles
Make shopping easy with ideas of products that go together, or creating ready-made bundles. Many websites have the option to add suggestions of products that go together, this can be very helpful for people who struggle to choose gifts, or are pushed for time.
Create a Gift Guide
Another way to make shopping easier for people is to create a gift guide, suggestions include presents for children, presents for grandparents etc. Group together similar products to give as much help as possible to shoppers, and remember to include a variety of prices to suit all budgets.
Update Photos and Descriptions
People buy with their eyes, so make sure your photography is good quality and shows your products off well. If you can't afford to use a professional photographer smartphones have amazing cameras, and you can find tutorials online to help you take good pictures. Have several different angles, show the product being used, and don't misrepresent it. Disappointed customers aren't a good advertisement for your business, and won't shop with you again.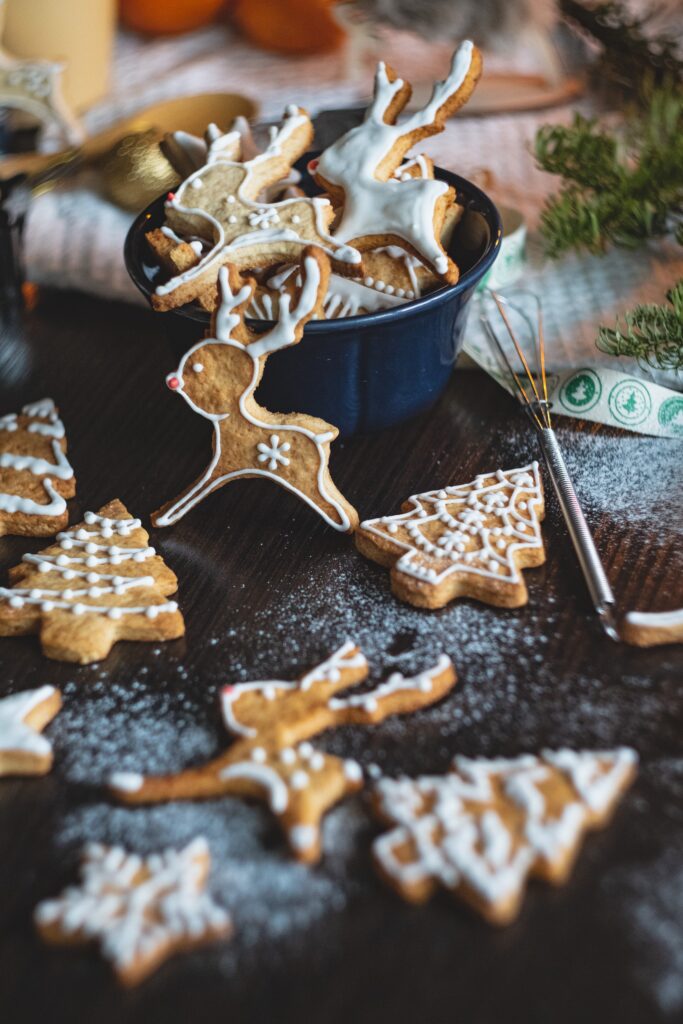 Keep Stocked Up
You should have a good idea of the products that will sell well, so be prepared. keep a close eye on your sales, and make sure you have plenty of stock in to handle the orders or have the capacity to produce the quantities of products that you need. You might need to put in extra hours, or employ temporary staff, to help with the extra workload but it will pay in the long run.
Use seasonal keywords
When you write descriptions or carry out SEO (which you should always be doing), remember those seasonal keywords. Think about why people are buying your products, is it a gift for a child, an easy to make meal, or something that's easy to post? Use appropriate keywords, such as 'salmon for Christmas starter' or 'sauce for Christmas dinner'. If your product is suitable for a teenager, put that in the description (and in the meta details in the back end). Anything that makes your products easy to find on Google is good.
Don't Forget After Christmas
The period between Christmas and New Year is often forgotten by businesses, they're usually too tired after the Christmas rush to worry about it. But this is prime time to catch people who are surfing the web looking for inspiration or a bargain. Plan now for the end of the year sale and you'll be all ready. You may have products that you need to clear out, or are close to their sell-by date, so make the most of the bored shopper sitting at home twiddling their thumbs. You could even plan an email to go out after Christmas with all your enticing offers to attract their attention.
We hope these ideas will help you have a successful festive period without too much stress, if you need any help with anything we've mentioned please get in touch. We work with lots of local businesses to help them get ready for Christmas, and to plan their marketing for the whole year.
Get in touch on 01964 542916 or email [email protected] for a no-obligation chat.