Times are tough for many businesses, but there are plenty of proactive things you can do to help your business weather the storm. Our 10-point action plan is designed to help you get focused – there's nothing difficult or time-consuming, it's all stuff that should be done regularly for any business but often gets sidelined amid the day-to-day pressures of running a business.
1. Think about your audience(s)
Who are your target customers, and what is important to them at the moment? Although the cost may be a factor, it won't be the only personal goal they are trying to fulfil in their choice of products or services. For example, they may be concerned about supporting local businesses, sustainability, health benefits, traceability, food miles, quality, or finding products which are a bit different to what's available on the high street or in supermarkets. By creating a profile of your target customer groups you'll be able to highlight the key messages about your products or services that will appeal directly to them – don't forget to do this regularly, as customers' priorities change over time.
You'll also be able to review your company branding, website, and social media visuals to reflect your target audience, and by researching who else this audience is likely to shop with, you can better identify your competitors and then look at their online/offline presence for inspiration.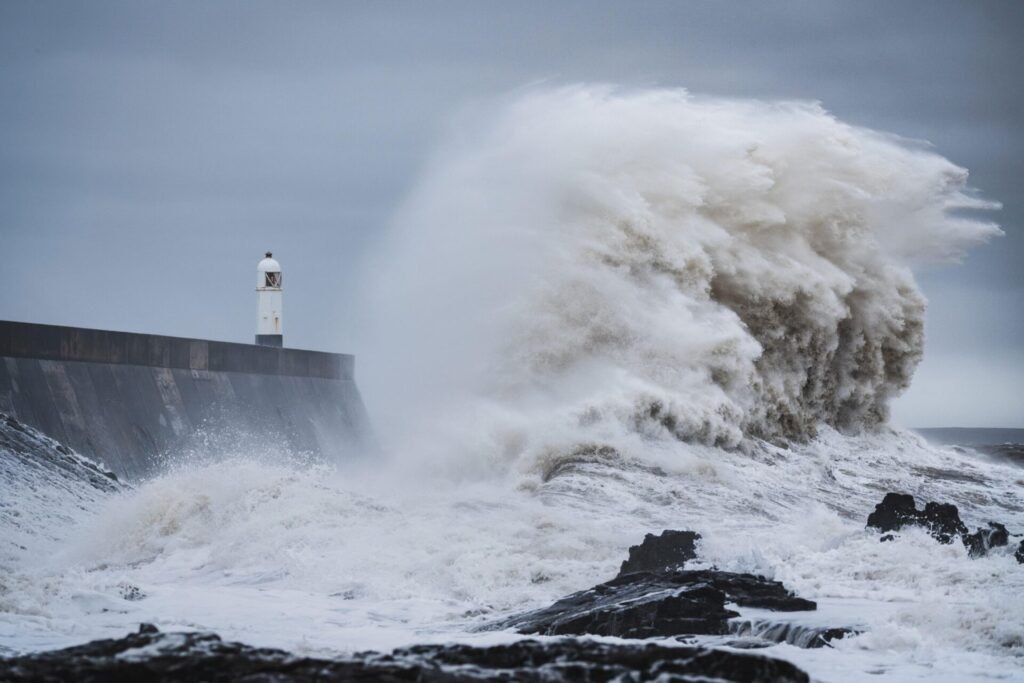 2. Focus on offering good value
You may not be the cheapest on the block, but if you offer value for money in other ways, people will pay. Whether you offer a service or a product, let people know why it's great value for money. Does it last a long time? Does it work wonders? Does it save money in other ways? Are your prices better than your competitors? Whatever makes your product so great that people can't live without it, should be at the forefront of your marketing.
Can you offer multi-buy discounts, bundles, BOGOFs, or free delivery/discount if customers spend over a certain amount? Whatever you can do to help your customers feel they are getting a good deal will encourage them to spend with you.
3. Look at your pricing
On the subject of good value, take a good look at your prices, your competitors' prices, and their special offers. Can you increase your prices, or even drop them a bit to make your products more competitive? With the rise in energy costs, the price of most things has risen, so make sure you are still operating profitably with your pricing, and focus on demonstrating good value to your customers (point 2)
4. Keep your website updated
This has a two-fold effect on sales: 1) It will keep Google happy which will help your website rise in the search rankings so more people will find you, and 2) potential customers will be more likely to buy from you if your website is engaging and up-to-date. Review your website through the eyes of your target audience – will it appeal to their age demographic, and does it reflect your business ethos? Make sure that new products or services are added regularly, update the photos on your website, add new content such as blog articles or recipes, and review the overall 'look and feel' to look for opportunities to improve the design and user-friendliness (use a professional graphic designer – it doesn't have to be costly, but the results will be well worth the investment). A fresh new look will also give you something to shout about and will make visitors sit up and take notice.
5. Focus on customer service
Excellent customer service has all kinds of benefits – customers are more likely to buy from you again, more likely to recommend your business, and less likely to judge your products or services purely on price. Think about all of the ways in which you can deliver outstanding customer service, including the way in which you communicate with your customers, your delivery service, and how you handle any issues your customers might have. Be contactable, or at least give acceptable timescales when you'll reply. You can't be available 24/7 but reply to enquiries or messages as quickly as possible. If there is a problem, make sure you reach a solution that is acceptable to both parties, if you handle things well you're more likely to get repeat custom and those all-important referrals rather than negative feedback.
6. Create a social media plan
Keeping your socials relevant for your target audience is a lot easier if you have a plan. It doesn't have to be complicated or extensive, just a list of ideas for each day so you don't have to think about it right before it needs to be done. You can find endless helpful tools and websites online, or you can just use a spreadsheet, whatever is most effective for you! The planner tool in Meta Business Suite (formerly Facebook) will help you schedule posts on your Facebook and Instagram accounts, so you can brainstorm, plan, and schedule all in one session – dedicating some time on a monthly basis to plan and schedule your posts for the coming weeks will take a lot of the hard work out of managing your social media, and will lead to a much more varied, professional outcome.
Don't feel you have to stick to your plan, it's ok to deviate if something comes up that you want to post about, but having a plan of what you'll be posting and when will make your job a lot easier!
7. Keep your socials looking fresh
Following on from point 6, it's important to keep your social media accounts looking good so that your business comes across as interesting and professional. Adding a new header image, changing your bio, and creating new templates for your posts can all help to engage with people. Think about what you post: it shouldn't be all selling or promotion – a variety of topics, behind-the-scenes posts, helpful hints, links to your blogs and other helpful articles will engage your current followers and hopefully attract some new ones!
8. Keep an eye on your analytics
Website analytics
Your website should have analytics installed, usually Google analytics. This allows you to see where your visitors come from, and what they do on your site. Are they coming from social media, email campaigns, listings on other websites, organic search, or paid advertising? Which of your efforts is driving the most traffic to your website? Do people visit your site but don't make a purchase? Are they visiting several pages or leaving your website as soon as they arrive? Understanding your analytics will help you make improvements to your marketing and get more business.
Social media insights
If you are using Meta Business Suite, Buffer, Hootsuite, or any of the other social media management tools, you will have access to insights showing you which of your posts performed the best, and which times of day got the best engagement. A warning though: don't be tempted to focus your future posts just on one topic if that has outperformed other topics, as variety is really important in social media. Consider increasing the frequency of certain types of posts if they do particularly well for your business, and use the insights to guide you on when to post.
9. Reach out to past customers
Many businesses focus their efforts and marketing spend on finding new customers, but sources suggest that it costs between 5 and 10 times more to get new customers than it does to keep existing ones. Statistically, the odds of making a sale to a new customer are less than 20%, compared to a 60% chance of making a sale to someone who has bought from you before. If you don't have a list of past customers then you're missing out on potential sales. If you use eCommerce you should have easy access to the list of people who have bought from you before. Create a mailing list and start sending out emails (we use Mailchimp) to remind people who haven't bought from you in a while why they should take a look at your website. You could even offer an incentive like a discount or a free product if they order, or you could consider contacting them in person to find out what you can do to get their business back.
10. Be human!
As the old saying goes, 'people buy from people". Whatever the size of your business, make sure you're showing the human side of your company to avoid coming across as a faceless corporate machine. Tell your story so that your customers feel that they know who they are spending their money with, and share your passion for what you do. Tell them why you do what you do and what motivates you to get out of bed in the morning. Share your wins, large or small, and be genuine in everything you do. Let your customers know how much you appreciate them, and make them feel good about their choice to buy from you.
---
Need some help with your marketing, or just want some advice? Get in touch – our team are just at the end of the phone or email! Call 01964 542916 or email us to [email protected].