2022 was a tough year for so many businesses, with the rising energy costs and the fallout from Covid, so it's understandable if you're a bit worried about what 2023 has in store.
Don't be daunted by everything you see in the news and on social media, there are things you can do to help your business thrive and grow. Preparation is the key and having a well-crafted plan of action will save you time and effort. Laying down solid foundations now will pay dividends, and provide you with a framework to build on over the coming months.
Of course, with hindsight, this should have been done in the last few months of last year but we are not always that prepared.
So for those of us mere mortals, now is the time to get your goals, ideas and plans down on paper (or on the cloud if that's your bag!).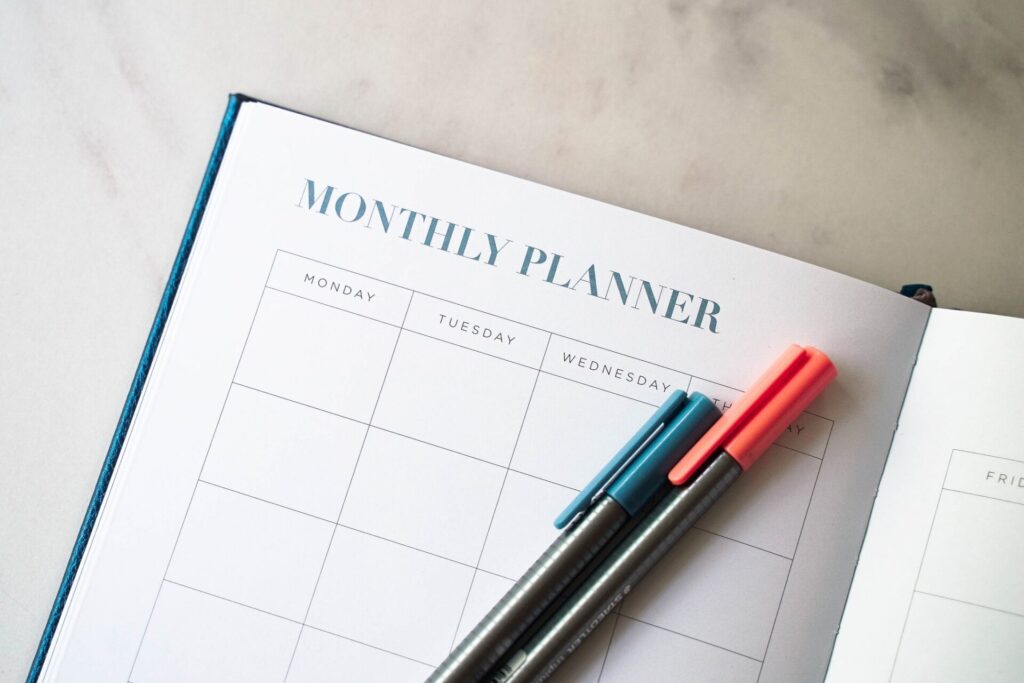 Make A Start By Setting Goals
So where do you start? Set yourself some goals for the coming year but make them specific. Don't just say you want more customers or increased sales. Say how many customers, and where they will come from. How much would you like to increase your revenue by each month, and how are you going to do it? Will you increase prices, add new products, or offer bundles? Do you want to get more followers on social media? How many and how will you do it? Running a competition or offering freebies encourages people to like and share posts and can get you new followers. Keep an eye on your goals to see if you're achieving them or if you need to change what you're doing.
Target Market
Understand your audience, who they are and what makes them tick. Where do they hang out, and how do you reach them for maximum impact? Do your research and find out the best times to post on social media, study what you did last year to see what worked (and what was a huge waste of time), and go from there. Is Facebook the platform that gets the most engagement, or are you nailing it on Instagram?
You should have analytics installed on your website (we use Google Analytics), so you can track visitors, see where they came from and look at their behaviour on your website. Did they visit lots of pages, spend ages browsing or just go to where they wanted to go? What percentage made a purchase, or got in touch? And if not, can you see why? Is there a problem on your website that's causing people to leave without completing their journey?
Fix Your Website
If your analytics highlights a problem, fix it. And while you're there, take a good look at your website to see what else needs attention. There's no point doing a lot of hard work to market your business if your website lets you down. Ask other people to try it out and give you some honest feedback. Is it hard to navigate, is it too cluttered or busy, with so much going on that it's a sensory overload? Your homepage needs to be simple, and tell people exactly who you are and what you do, with a straightforward menu and easy-to-find contact details. Don't be tempted to put everything on the homepage or you'll overwhelm your visitors.
Are there any broken links, images that don't load, are poor quality or are so big that they slow the load speed? There are free tools out there that will check your website for basic errors, so really there's no excuse. Try seoptimer for simple steps to improve your website.
Keep up to date with your content, and add new blogs, news and helpful info. Not only is it useful for your customers, but it's also good for Google too.
Plan For Success
Once you understand your goals and who you're marketing to you can start to build your plan. It can be daunting at first, but once you make a start it will get easier.
So grab a notebook or download an app, and get started. There are 3 aspects to marketing; promotion, credibility and consistency. It's not all about selling your products, you need to connect with your audience and develop relationships. Show them who is behind the business and why they should buy from you. You are obviously passionate about what you do, so make sure you show that in all your marketing. The personal touch is so important, now that so many people are shopping online. You're more than just a faceless enterprise on the internet, you are your business, and you need to show that.
Share the little (and big) wins, talk about what's important to you, and encourage people to interact with you online. Share information, recipes, how-to's, helpful tips and give advice on things that are relevant to them. The list is endless, if you really think about it you can probably come up with loads of topics to talk about. Here are just a few examples…
What's going on in the business
Special occasions
What to buy for a specific person
Uses for your products
What goes together well
Why your products make life easier
What goes into your products
Your story
Writing It Down
If you're new to business planning, make it easy by doing it a month at a time. Plan to post each day if you can, or at least every other day if not, but keep at it. Start with an introduction, welcome new followers and give a bit of background to who you are and why you do what you do. Adding an About page to your website and encouraging people to read it will drive traffic and hopefully generate sales.
Always include images on your social media, posts without images are more likely to be missed.
Add a couple of promotional posts per week, whether you sell products or services, and make sure the images are sharp. Include a post or 2 with helpful hints and tips, news or blog links, and repeat weekly. After a month or 2 you'll have some analytics to look at and see what's working and what's not. Every business is different so it's trial and error to get it right. Take a look at your competitors to see what they are posting about, this can give you inspiration for your own content. Just don't copy them outright, put your own spin on things. Keep an eye on what's going on in your local area so you can post about them, and remember to interact with other businesses. It's called social media for a reason!
Once you're comfortable with planning, start to think long-term. A 12-month plan will give you clear goals for the year and make it easier to create your monthly plans. Include special days that are relevant to your business, like chocolate day, gin day and World Mental Health Day. Make sure you give yourself plenty of notice for special occasions, you need to be prepared well in advance.
Promote Yourself
Promotion is fine, but don't overdo it or people will be put off. Entertain your followers with insightful, helpful posts that make them stop and think. Highlight new products, special offers and giveaways and competitions. Ask questions to get people interacting and tagging their friends, anything that means more people see your posts and who will hopefully be interested in your products or services.
Don't be afraid to show yourself occasionally, you are the face of the business and most people are genuinely interested in what you have to say.
If you need help with business planning, or any aspect of marketing please give us a call or drop us an email. With our combined years of experience, we are ready and willing to help.
Get in touch on 01964 542916 or email [email protected] for a no-obligation chat.