Google Business Profile (formerly Google My Business) allows your business to be found on Google Maps and on local searches, increasing your visibility and reaching more potential customers. And it's FREE!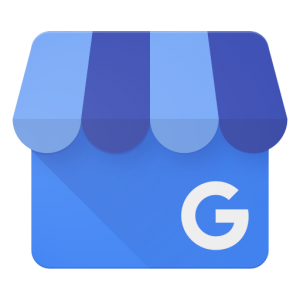 It displays important information about your business such as an address, phone number and a link to your website. If you have a physical location you can also add your opening hours.
You can upload photos to the gallery, whether you have new products, have added a new feature or a new member of staff, or created a new design. Whatever your business, there will always be something to shout about. Google Business Profile is an easy way to share these with your audience, and other people can even add photos. Great if you have snap-happy customers who like sharing their images.
Setting up your profile
Setting up your profile is easy, just go to https://www.google.com/business/ and click 'start now'. If you already have a Google account you can log in to it, otherwise, you'll have to create one. You'll be able to search for your business by name and address. If you can't find it you'll be asked to add your business and fill in the required information.
Verification
Next comes verification, you'll need to confirm that you are authorised to manage the listing and will be then asked to verify the business. This is usually done with a postcard which will have a code that you'll need to input to complete the verification process.
Once that's done you're good to go and can start optimising your profile. Include the following information –
Phone number – make it as easy as possible for people to get in touch
Website – Add your URL so people can find out more about your business
Appointment URL – if you have a separate webpage for people to make appointments or book a table, for example, you have the option to add this to your profile
Category – Put the category of your business to ensure you show up in searches for your niche
Business Description
Make your description as accurate as you can, adding as much information as possible. Include relevant keywords in the first few sentences, people have a short attention span and need to be hooked at the beginning of any text. If you're a restaurant highlight your USPs straight away. Do you offer gluten-free food, are you family-friendly? Think about your target market and write your description for them.
Adding posts
A great feature of Google Business Profile is the ability to post articles, updates, offers and share events. These will show on searches, giving extra credibility to your profile. They expire after 7 days so keep updating them regularly. Add photos for extra impact.
Reviews
Encourage your customers/clients to leave reviews on your page. Don't be afraid to ask, most will be only too happy to oblige. Make sure you reply to them to show that they matter to you, it will make people more likely to return a second, third or even fourth time. Happy customers become regular customers.