When it comes to online food sales are you still waiting to join the party? Or have you got an e-commerce website but it doesn't work well?
There's still plenty of market demand for online direct sales.
Sales of food online in the UK peaked in 2022 following the pandemic. They have dropped slowly but many people are still taking advantage of the convenience that online shopping provides. Many businesses have joined the online shopping revolution and have maintained steady sales, but some have struggled due to outdated processes and websites that just don't cut the mustard.
More and more people are concerned about the provenance of their food and want to support local food producers, they are thinking more about buying organic, reducing their carbon footprint by buying locally, and supporting their local economy. Do you shout about the benefits of buying your products, whether they are organic, sustainable, made from natural ingredients or made with local ingredients?
Are you a food producer and are you taking full advantage of this change in shopping habits? Can people buy your products easily and securely online? The process needs to be as easy as possible and doesn't have too many steps to take, or hoops to jump through. Keep it simple, don't bombard shoppers with too much information or too many choices or they may get confused and leave. By all means, make suggestions based on their shopping habits or relevant products but just have a few.
The conversion to online food selling
Over the last few years, we have helped our clients to improve their online offerings, helping them to sell via an eCommerce website. We worked carefully and closely with them to build the best and most relevant customer experience based on their needs.
One client experienced online growth of 300% and they have maintained their sales figures through the implementation of a well-crafted marketing plan.
Another client has told us how much easier it has been running their business since we created their new eCommerce website. Not only were they able to handle the increase in orders, but they were also able to send out thank you and follow-up emails, keep stock levels updated and easily manage their customer base. This allowed them to concentrate on fulfilling orders and growing their business.
Packaging was a major priority for many of our clients, making sure that the lovingly made products arrived safely, looked good and were fit for consumption. We helped them to develop packaging that was robust but looked appealing and had all the relevant information required for food products.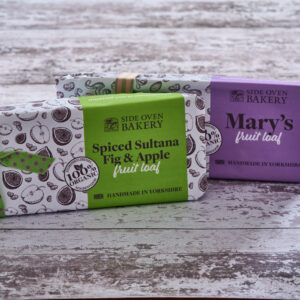 Maintaining demand for online sales
The continuing demand for online sales means that businesses need to be on the ball and offer a service that meets customers' needs. Their website needs to be easy to use, have an uncluttered design, and offer a seamless shopping experience. Your SEO needs to be on-point so that you can be found online, and you must be active on social media to reach new customers and nurture the one's you already have.
Keeping up-to-date with marketing trends, collaborating with other producers, and listening to your customers will help you to remain relevant. People want to know they are getting value for money and are willing to spend a bit more if they are getting a superior product, so make sure they know what makes you so special and different.
Planning is key, and a few hours spent creating a marketing plan will help you get your message out without boring your followers. Remember to mix things up a bit with some behind-the-scenes posts, as well as some humorous ones among the sales posts. Share offers, run competitions, talk about new products or ask people to share photos of themselves using your products. Variety is important, most people are on social media to be entertained and educated, not to be sold to, so nurture the relationships and don't give the hard sell all the time.
Some businesses became overnight successes, but even they need a long-term marketing and sales strategy to keep them in the game and grow into profitable businesses. Competition is inevitable, and it's important to not only produce great products but to market them well too.
We have worked with our clients to help them keep their new customers, whether that is through outstanding customer service, increasing their product range or offering a service that you just don't get anywhere else.
Whatever the reason for our love of online shopping, it is here to stay and we can help make the process smooth for everyone.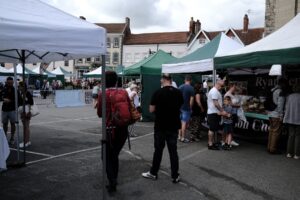 If tackling this yourself sounds daunting we can help. We are experienced in working with businesses in the food sector and understand the pitfalls, especially in the current climate.
Get in touch on 01964 542916 or email [email protected] for a no-obligation chat.