We're proud to announce that we have joined forces with Viking FM and that the radio station's official charity, Cash for Kids, will be our nominated charity for the next 12 months.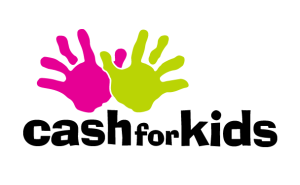 The charity has achieved a phenomenal amount for children in East Yorkshire and Northern Lincolnshire who are disabled, disadvantaged, abused, or neglected – for example, their well-known annual 'Mission Christmas' appeal last year delivered over £688,895 of Christmas gifts to 12,608 children across the region to ensure that these vulnerable youngsters had something to wake up to on Christmas morning.
As part of Viking FM's ongoing support for this worthwhile cause, the radio station's Charity Manager Charlotte Pickering recently took the decision to have a video made to highlight the fantastic work done by Cash for Kids. We were thrilled to be approached and immediately volunteered to undertake the project as a donation to the charity, spending time both shooting and editing the video.
With both Mark and Sophie having spent time closely working alongside the team at Viking, it was an easy decision to support the very worthwhile work done by the Charity. We're really looking forward to getting involved over the forthcoming months.