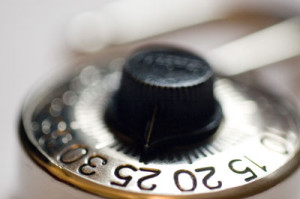 As you may have heard, Google is now going to prioritise websites which use secure connections. Here at Holler Marketing, we not only offer a full web design service, shoot video production for business as well as helping businesses with online marketing and seo, we take security very seriously. So he's our thoughts on website security in light of the latest comments from Google.
What is SSL?
SSL stands for 'Secure Socket Layer', it provides the technology to encrypt all communication between a website's user and the website's server. They are very common for e-commerce websites as for most payment gateways, it is a requirement.
Why does Google care?
Recently, there have been a number of high profile security issues. From eBay to Adobe, LinkedIn to Tesco, as a result, it has been headline news. Whilst a website having SSL will not stop data being compromised, it does prevent silly mistakes, and makes it harder to obtain 'gateway information' in order for hackers to get deeper into systems.
Google wants it's users to be safe. It doesn't want to be known as providing links to disreputable sites. They want to give you the exact result you were looking for, so that you will use them again.
As a result, Google have announced they are "starting to use HTTPS as a ranking signal". This means they will use SSL as one of the indicators in their algorithms when deciding where to list a website.
What does this mean for you?
As yet, Google have not announced full guidelines, and probably won't.
If you have a website, it would be wise to start thinking about adopting a security first approach, and installing a SSL certificate to start serving content to your users over HTTPS.
SSL certificate prices start from around £100 per year, rising dependent upon the type of website you have. If you run a blog or a site where your users do not need to log in or provide you with personal information, then a cheaper certificate should do the job. It shows Google that you want to make the web safer, enables their algorithms to award you as such, and doesn't cost you an arm and a leg. If you own a website that does require the user to create an account, like an e-commerce website, then a slightly more robust certificate would be recommended. Only very high profile sites, with need to store very sensitive information would need to spend a lot of money!
What does this mean for us?
Here at Holler Marketing, we are very security conscious. We always provide our customers with SSL connections when communicating with our server's services, like email, at no extra cost. When the OpenSSL bug was discovered, we fixed it before working hours the same day.
We have experience in installing SSL certificates, and will be happy to do so for your domain name. The certificates that we endorse start at just £100+VAT per year. Contact us today to get your website secure, and in Google's good books within 48 hours!
Holler Marketing Limited – [email protected] – 01964 542916