Premier Log Homes.
The Brief.
Project Graphic Design: Promotional Folder & Leaflets, Flyer, Business Card
Creative Team Sophie Janes, Michele Scott
Our Tools Adobe InDesign, Adobe Illustrator, Adobe Photoshop
After the website was completed, we were tasked to create a product and promotional folder with internal leaflets. The folder and leaflets had to be on brand, eye-catching and include technical information and drawings of the buildings. A mini flyer design will also be included to promote a side project owned by Premier Log Homes.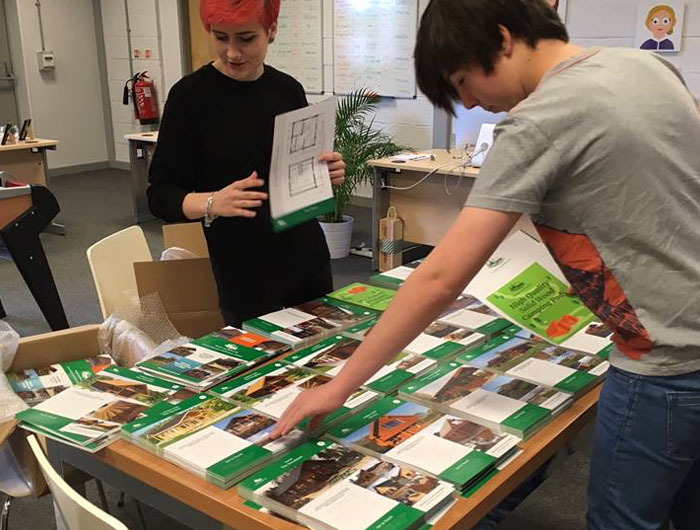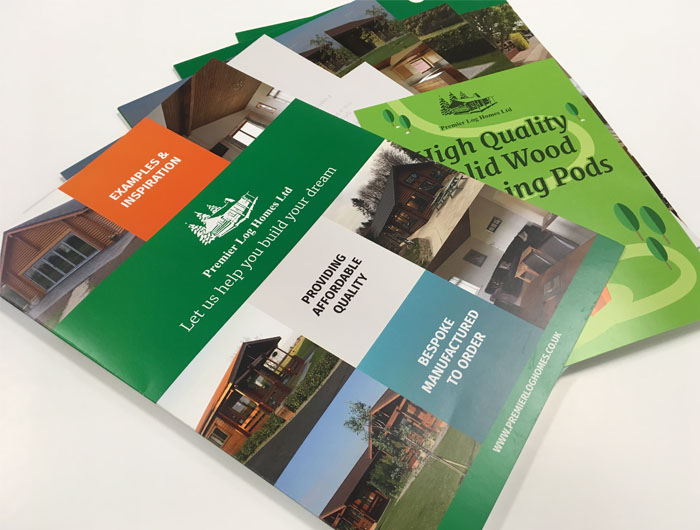 "Professional, attentive and creative. They took my ideas and turned them into an eye-catching brochure that has helped the business grow in a very niche market."
Lee Johnstone, Managing Director, Premier Log Homes
What we did.
After a long discussion regarding requirements, design and format for the folder; we worked on an initial design for the folder and a 'template' design for the leaflets to keep consistency. The information was then added to the designs and content was written and proofread internally. Once the designs had been signed off we collated prices from different sources and presented them to the client.