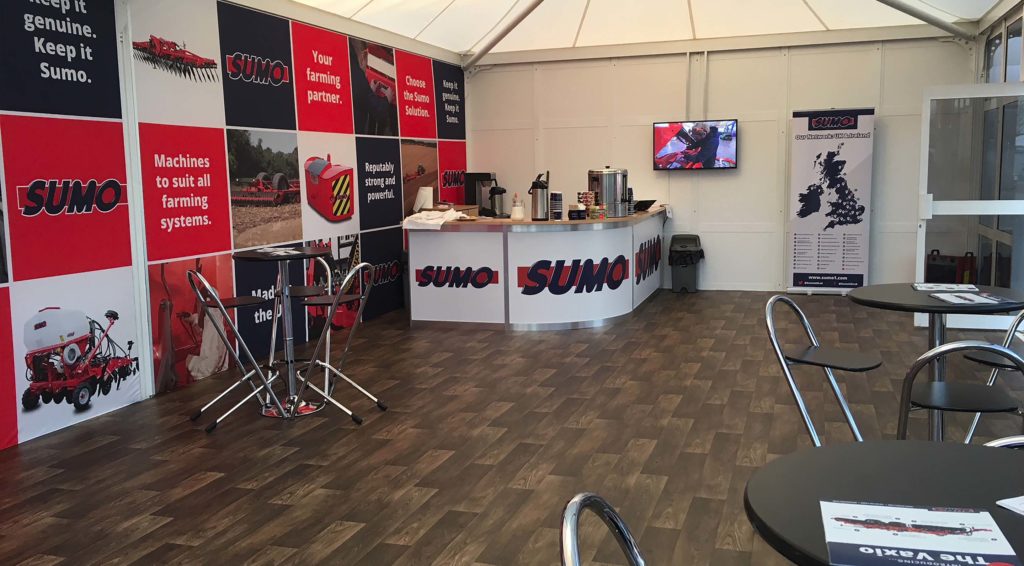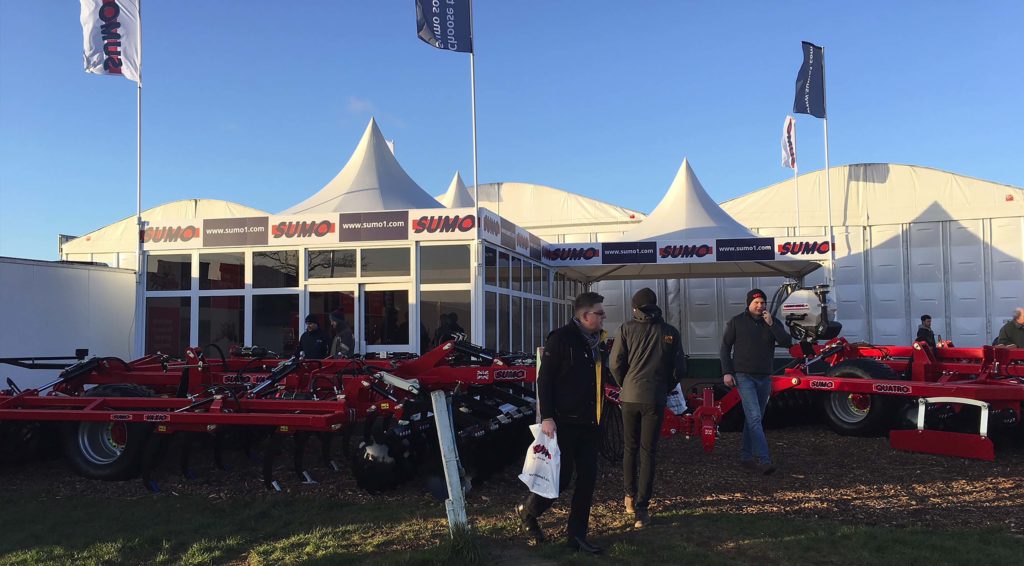 Design work can vary everyday in the Holler Marketing office, from business cards to vehicle wraps; however in late December I was tasked with my greatest challenge yet… Large print work is no stranger to us designers, it can be quite time-consuming, but boy does it pay off. A week before the Christmas break, one of our largest clients approached us asking if we had some spare time to work on some large print pieces for LAMMA 18 (The UK's largest farm machinery / agricultural show of the year). Of course, we were up for the task, knowing full well that LAMMA takes place on 17th January, meaning we only had a few weeks to pull it all off.
The first approach we take is a full brief from a client: what do they want? What was this going to achieve? When does it need doing by? Briefs are important for any designer as the more clear and descriptive projects usually end in better results. After several discussions and eager to get started I looked at my task list and was excited and nervous with the amount of print work tasked for the next couple of weeks.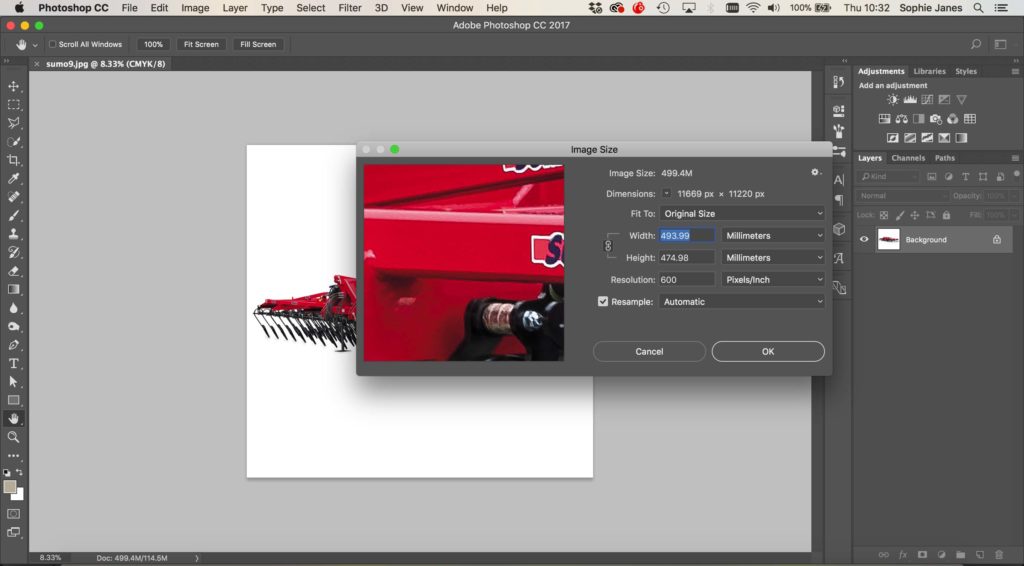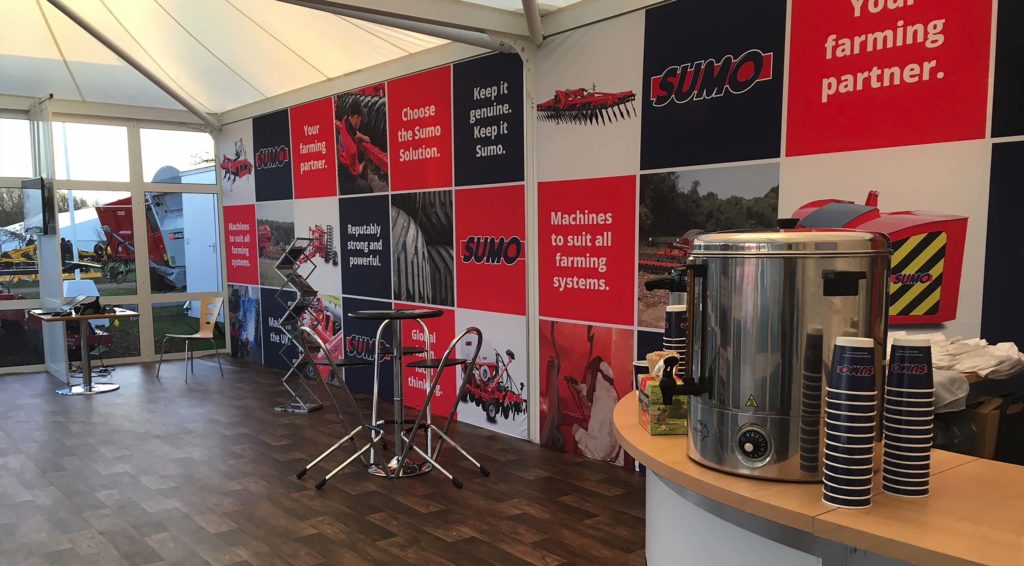 12m Feature Wall (2x 6m Wall Graphics)
Software used: Adobe Photoshop, Adobe InDesign
Feature walls are very important at any expo, they should be loud and powerful to encourage your customers to visit your stand. In this instance, the wall would be slightly obscured by furniture, and other banners and stands. With this piece of work, we were asked to create a visually engaging piece of work that would work well on its own even if some of the design is slightly obscured. After several internal discussions we decided that bold, short and snappy key words combined with photos would be the best way forward. By creating a tiled effect for the design, it meant that the finished display was fresh, eye-catching and fun to look at.
 
Outdoor Display Banner
Software used: Adobe Photoshop, Adobe InDesign
Outdoor banners are perfect to direct potential customers your way. By keeping the information to a minimum, these banners can be striking and eye-catching for anyone approaching the expo venue.
 
4x Roller Banners
Software used: Adobe Photoshop, Adobe Illustrator, Adobe InDesign
Roller banners are the most common large print work we do, so it came as no surprise that a few different banners were needed at this expo. From product advertisement to a dealer map, we designed several different styles of banners to fit the clients brief. Although the banners advertised different core messages, we kept a similar design structure and style, so that they were easily connected back to the client. Roller banners are a great piece of marketing material, not only are they easy to assemble, they can be used multiple times in different scenarios.
 
3x Product Flyers
Software used: Adobe Photoshop, Adobe InDesign
Although flyers aren't large print material, they are still vital at expos, giving your customers something to take away with them. Whether it's a new product you want to promote, or your core messages, flyers have a quick turn around and can really change the experience a customer has when visiting your stall. You can also use the flyers to reiterate what you have on other larger banners. We created several different flyers to drive home the promotion of a new machine, finance offers and selling used machines.
SaveSave