Maybe you have a new venture and need a website to test the water. Maybe your business is predominantly driven by offline sales, but you want to start a steady flow of web enquiries, or maybe you have spent big bucks on a website before, and it didn't return on its investment. All valid reasons for thinking: "I need a cheap website!"
However, no one is blind to the risks of a cheap website. Uncreative pre-designed templates leave your website looking flat. In order to cater to a myriad of requirements, companies that build cheap websites will often use bloated themes with lots of options, making your website slow and difficult to configure by yourself. Often cheap websites come with cheap hosting, slowing your website further, thus affecting your SEO rankings. Another way companies can offer low priced websites is by tying you into a contract that means you never actually own your own website.
So what is the solution?
Use a high quality, trusted web company to deliver your web project, but get an affordable final invoice by using some or all of the techniques below:
1. Pay per hour, ditch the fixed quote
Naturally, when providing a fixed quote for a web project, an agency takes a bit of risk, and so needs to add something onto their estimate for unforeseen circumstances that generally don't arise!
At Holler Marketing, our hourly rate is £65+VAT, see below to find out what your final invoice could be if you worked with us on a pay per hour basis.
2. Consider unused design concepts
For some projects, we will work on 2 or 3 high-quality design concepts to present to a client. Once they have made their choice, the other designs are left to languish in a dusty Dropbox folder somewhere.
If you don't have a specific design direction in mind and are happy to be presented with some options and tweak them to your requirements, this could be a great way to reduce on design costs.
"With less requirements, less pressure or even less work, our price points are naturally also going to be lower."
3. Content first design is better and cheaper
If you collate all your content and even source high-quality imagery yourself, this can shave hours off the design process and will result in a design that is much more suited to your content. When we design a site, our aim is to design for your key messages, getting those messages after a concept has been created can mean we need to shuffle everything around, which can end up being costly!
4. The simple approach when custom coding
You may have a killer concept, that seems so simple, but translating that into lines of code can prove tricky. Often, huge chunks of development resources could be spent on just one detail that if re-imagined could save the development team lots of time (read: money).
In the planning stage ask for potential snags, and make it clear you are open to considering alternative approaches if something comes up that is more difficult than initially thought.
5. Flexible project start/completion dates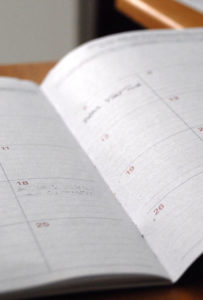 All agencies have busy spells and quieter periods, and some agencies work in very specific fields. This could mean that they are less busy out of season; maybe if you can be more flexible with time the agency can be more flexible with pricing.
6. In-house content insertion
One aspect that takes time when building any site is entering the content. At this point the layouts have all been designed, it is just a case of copy/paste, and maybe resizing images. At Holler Marketing, our sites are built so that you can take control of the content. Every bit of text on the website would be editable via drag and drop and/or custom form fields in the admin area.
If you have the skills and confidence in-house you could lower your quote cost or hours needed by doing this aspect yourself with support from the agency, or at least by taking on some of the leg-work yourself.
7. Future proof foundation
When using a very cheap site builder, or signing up to a restrictive budget package, it can make moving onto the next step with your website much more difficult (and costly). By choosing a 'scalable' platform, your initial cost and maintenance costs might (not always) be a little higher, but your options going forward are open and the long term cost will likely be much less .
For example, at Holler Marketing we have added the following functionality on multiple sites, without having to change the design or move platform: e-commerce, support ticket systems, new page layouts, blogs, resource libraries, account areas, subscription services and booking systems to name a few.
8. Automate upgrades and backups
All platforms need regular updates to keep them safe, and even get additional functionality (without paying a penny!). However, getting an agency to manually update your website could cost 30-60 minutes a time.
Alternatively, good agencies will have good servers and infrastructure underpinning all their services. You should ask what backup solutions are running on a server level, e.g. at Holler Marketing, we run hourly backups of our server, so there is no need for backup plugins etc. We also offer automated upgrades of all WordPress installs, plugins and themes. This could mean that your site might occasionally run into a problem which will need to be fixed, but 95% of the time, you will just be running the newest versions of everything seamlessly, with no maintenance plan or upgrade costs!
9. Be nice!
We all like to work with nice people. At Holler Marketing, we love working with interesting people on interesting projects and choose to overcome all sorts of obstacles to allow us to do just that. Why not get in touch with us today, you seem like just the kind of person we want to be working with! 🙂
Can I use these tips on Holler Marketing??
Using these techniques you can work with the best web agencies around for a fraction of the cost. Working with high-quality web providers means your website has a solid foundation, and likely will not need a complete rebuild, but can be worked on incrementally.
Have we shot ourselves in the foot? Not at all. These tips are legitimate ways of us understanding your web requirements. With fewer requirements, less pressure or even less work, our price points are naturally also going to be lower. How much lower? That's a bit more difficult to say, but we can tell you that a local travel company came to us earlier this year and we created their new website (which they were delighted with) in under 10 hours, so they were invoiced just £600+VAT. Everyone is happy!